Case Studies and Industries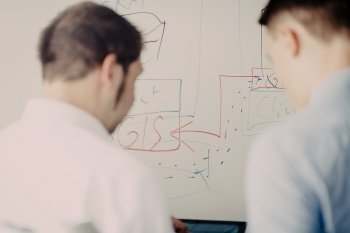 Case Studies Geomarketing
More than 400 customers benefit from our services, products and solutions in over 50 countries worldwide.
Learn more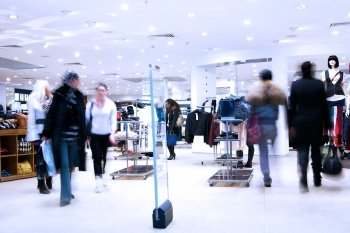 Success in Retail
Whether location analysis, sales forecast, branch network optimization, environment-related category management or multi-channel trade, geomarketing provides retailers with the right instruments for future-proof location strategies.
Learn more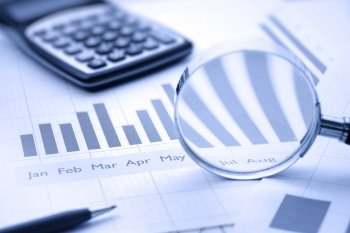 Geomarketing for Banks and Financial Institutions
Many banks take advantage of geomarketing solutions to optimize their branch locations, sales management and marketing. These solutions allow them to accelerate and optimize their decision-making!
Learn more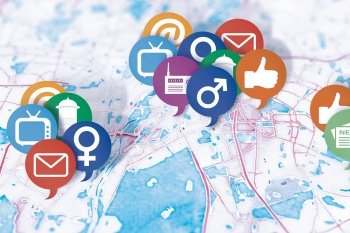 Advertising Industry
With geomarketing, media agencies and providers of direct marketing and outdoor advertising campaigns can focus on the specific areas where their target groups are located.
Learn more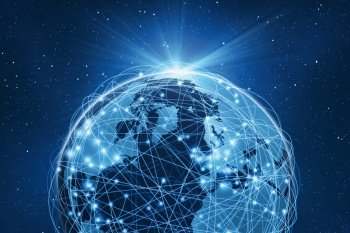 Industrial Sector
With the geomarketing solutions from WIGeoGIS, industrial companies can optimize warehouse locations, sales areas and service areas as well as analyze the competition and regional markets.
Learn more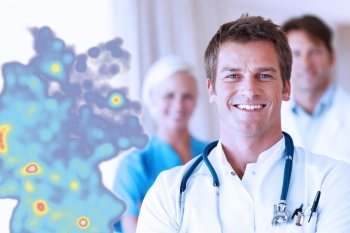 Pharmaceutical and Healthcare Industry
Geomarketing is ideally suited for online sales management, territory mapping, potential analyzes, location planning and category management in the healthcare and pharmaceutical industry.
Learn more
Ask the boss.
"I look forward to sharing our geoanalytics know-how with you and am convinced you will be more than satisfied with our geomarketing solutions. Together, we are sure to find the solution that is right for you."

It is important to take the "geography" factor into account when developing strategies and making decisions.

Geomarketing and Geographic Information Systems (GIS) Can Be Used in Any Industry.
For example, retailers need to know where their target group is strongly represented in order to determine the optimal store location or to efficiently distribute advertising media. Pharmaceutical companies need to know where doctors and pharmacies with high sales potential are located. Banks have to take economic geography factors into account when developing their branch network and branch concepts in order to ensure long-term success. Manufacturers have to know about the local conditions of potential manufacturing locations before deciding on a site for their manufacturing facilities. Today, media agencies and service providers for direct marketing and outdoor advertising also take advantage of geomarketing software. Campaigns can thus accurately and effectively target specific groups. Many other industries also benefit from geomarketing and the use of GIS.
In-depth Market Knowledge with the Help of Geomarketing
Geomarketing is an established instrument for the analysis of company and market data across all sectors. When using geomarketing tools, you have to remember one rule of thumb: The more global the company and the more complex or saturated the market, the greater the benefits of geomarketing. Because geomarketing shows the key figures and characteristics of a market on a map. The value of combining data and geography can not be overestimated.

Geographical conditions inevitably have an impact on human behavior and thus on the success of your business. For example, people do not cross railroad tracks or rivers just anywhere. This statement may seem trivial, but it is important to know where bridges and pedestrian underpasses are located if a retailer wants to correctly determine the potential of a store location and catchment area. Tables can not display geographical information intuitively, but a map makes the information instantly understandable. You can easily see rivers, bridges, crossings and other geographical features right there on the map. GIS can also show how sales or industry-specific target groups are distributed in the market area.

WIGeoGIS supports companies in different industries for which an overview of the market and specific small-scale market knowledge is essential for business success. Industry knowledge thus flows into our project work.