WebGIS (Online GIS): The WIGeoWeb Software
Analyzing Data, Creating Maps: Business Analysis with Geomarketing
Analyze and visualize your data on the interactive map with WIGeoWeb – clear-cut, intuitive, simple.
WIGeoWeb – Your business will improve with maps
The WebGIS (Online GIS) WIGeoWeb lifts your business analysis up to the next level. All the tables and graphics are converted into thematic maps that show you at a glance where and how your business is going. You can analyze data intuitively, recognize relationships at a glance and immediately start implementing operative measures.
WebGIS Software WIGeoWeb - 3 Advantages
Easily visualize data on interactive maps
Spatial analysis that is intuitive for everyone
Standardized reports
The WebGIS software can be used around the clock as Software as a Service. Or WIGeoWeb is operated internally in your company.

This Is What a WebGIS Can Do That Other Data Analysis Tools Can't!
Have you ever wondered what the benefits of geomarketing and WebGIS are over other data and business analysis tools? Try it out and see for yourself! Or give it a try directly with a free 30-day trial.

WebGIS Functions - What WIGeoWeb Can Do
WIGeoWeb is a modern WebGIS (Online GIS) for companies. With WIGeoWeb you can combine market data with your customer data and KPIs on digital maps. WebGIS offers you intelligent functions for data analysis and spatial presentation for numerous branches and business units.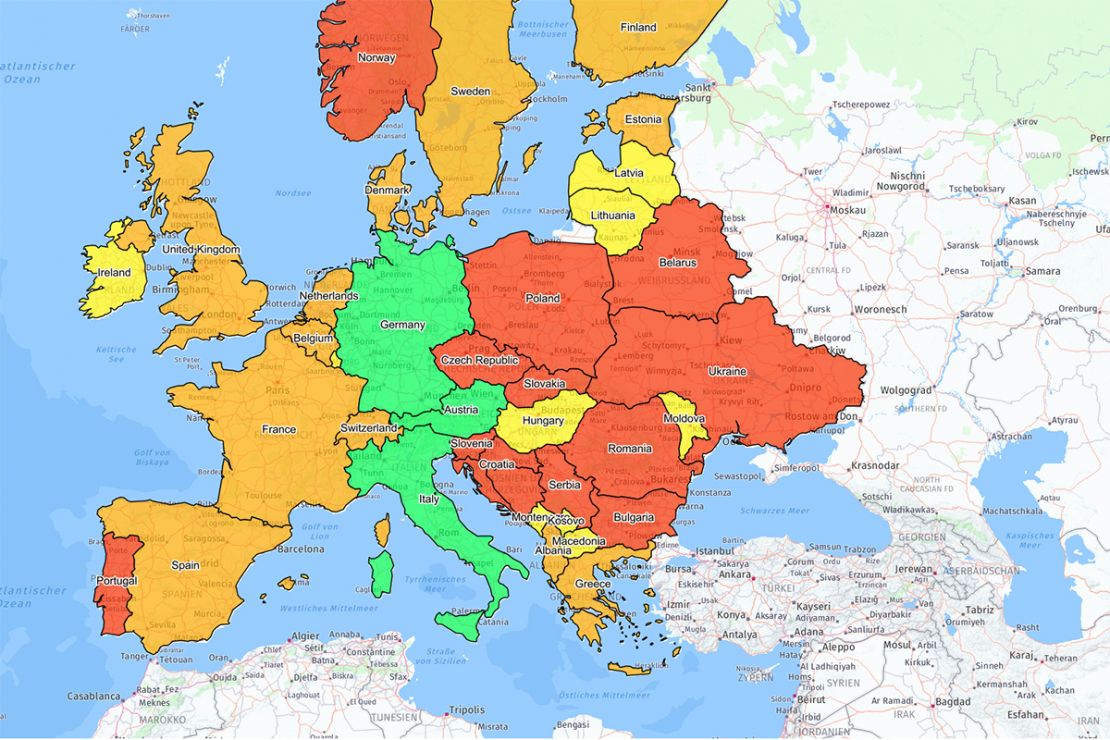 Create interactive maps, visualize data
Make your company figures visible. Combine data from different databases in the interactive map and see where your business is taking place and how it is running there. WebGIS offers unique options for data visualization - around the clock and up to date. Create maps that you can use interactively, print or integrate in PowerPoint and Word.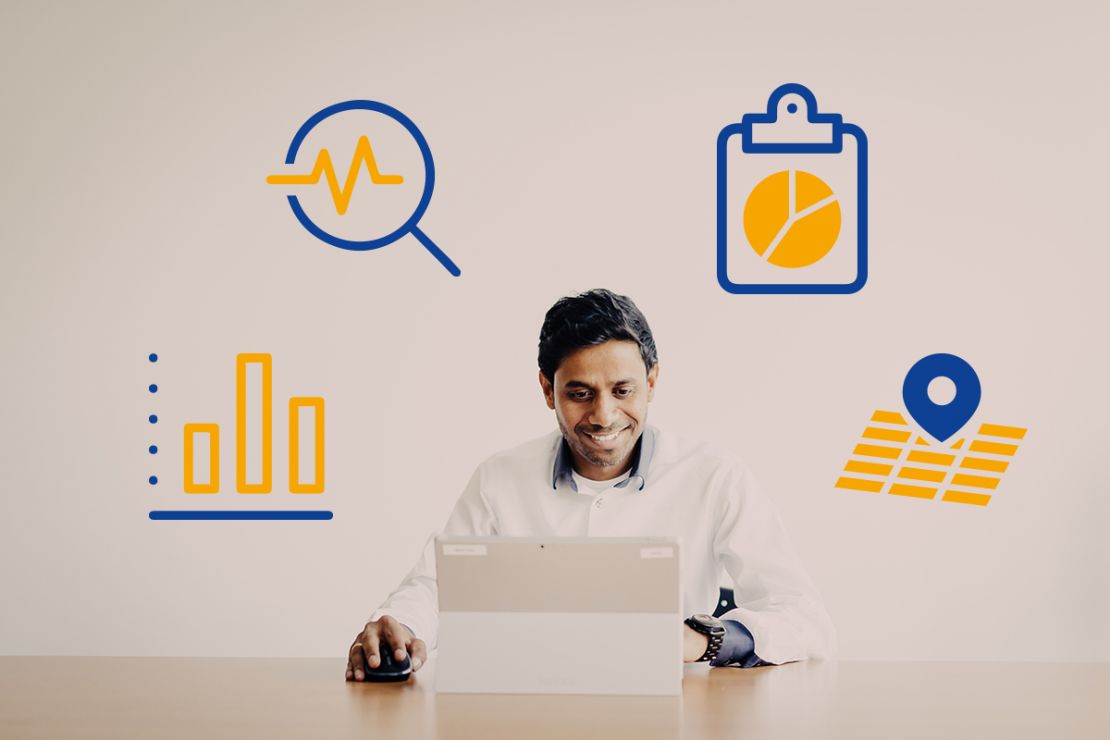 Analyze data
WIGeoWeb enables modern data analysis on interactive maps. The spatial context provides you with knowledge that would otherwise be hidden on the maps without analysis. Use the simple and clear GIS functionalities and tools.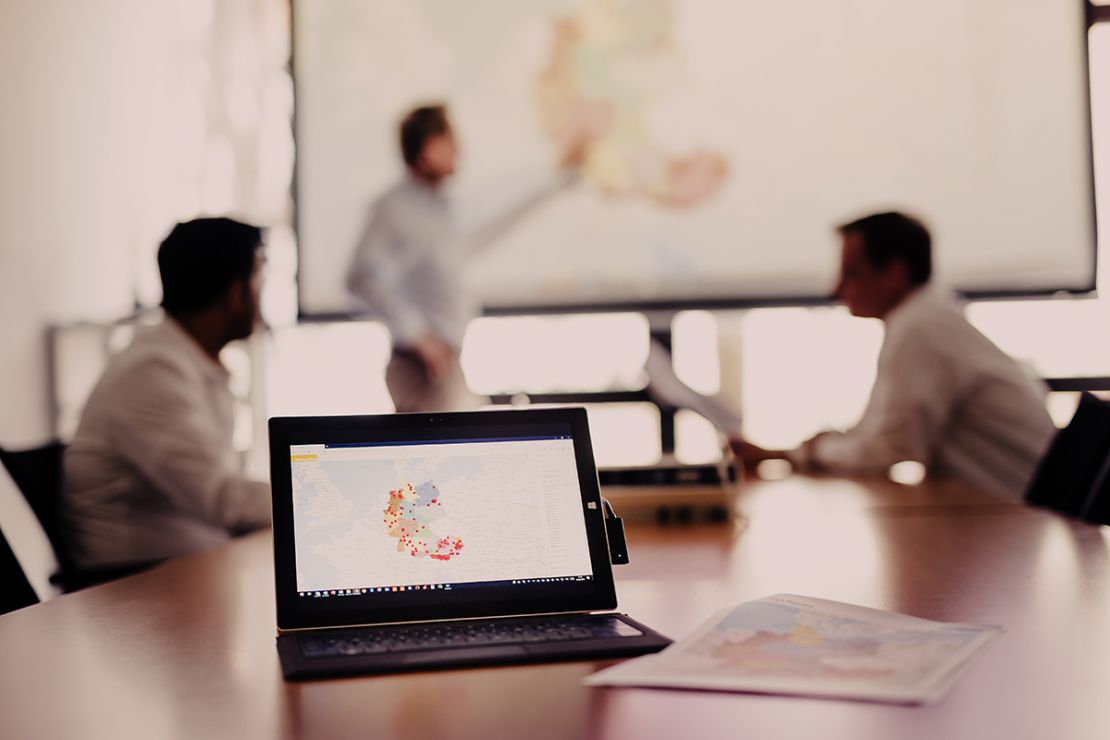 Facilitate operative actions, measure results
WIGeoWeb delivers concentrated knowledge about company figures and business development. Easily facilitate your regional marketing and sales activities. Maintain your overview, always be up to date at all times in your own area of responsibility.



WIGeoWeb Product Description
WIGeoWeb is easy to use and offers you comprehensive software functions. Overview:
General functions
User administration
Roles and permission administration
Data management
Individual map printing

Reports by e-mail and download
Multilingual user interface
Data interfaces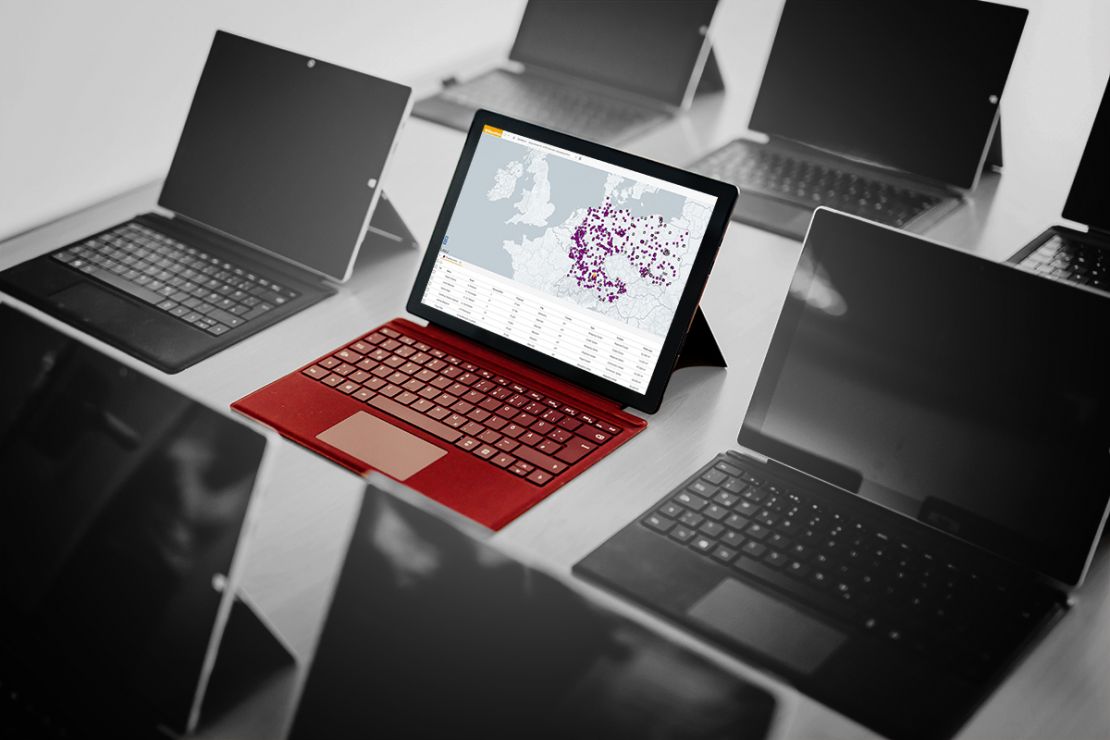 Data (layer)
Dynamic visualization
Labeling
Search, query and select
Filters
Recording, editing and deleting
Grouping and sorting
Download as Excel, GeoJSON or Shape

Add new data (Excel, GeoJSON, Shape) via CMS
Excel upload incl. geocoding
Maps
Zoom, pan, GPS tracking
Measuring and scaling
Spatial selection with any geometries (catchment area, post code, municipality, radius, etc.)
Calculate catchment areas
Create and edit geometries
Heat maps and density maps
Address search
Worldwide basic maps and aerial images

Tables
Direct connection to the map elements
Display of multiple tables
Zoom to data sets
Edit attributes
Edit multiple data sets at the same time
Sum of columns
Sorting of columns
Export tables

Which companies would benefit from using a WebGIS like WIGeoWeb?
WIGeoWeb is a WebGIS for medium and large companies who want to understand their data and gain even more benefit from that data. The aim is to intelligently analyze relationships, recognize patterns and correlations, and increase potentials. Meaningful reports and interactive analyses help in daily working operations. The use of this software is worth it when employees want to access geo-analyses on a regular basis to drive and secure business success. The use of this software is valuable if you want to support your customer with spatial analyses for their business strategies
Who uses WIGeoWeb most in your company?
Managing director, head of sales, Management
Consultants
GIS and geo-specialists
Employees in strategy departments
Employees in sales, service and field services
Employees in sales management and sales controlling
Employees in marketing
What do companies use WIGeoWeb for?

Companies use WIGeoWeb for various analyses and the visualization of company data (KPIs). Most often companies use WebGIS for target group analysis, market analysis, potentials analysis, demand planning, Media planning and retailer network planning.
Should we use WebGIS software in our company?
Yes, if your answer to one or more of the following questions is "Yes". Then you should consider using WebGIS software.

Do you often need to repeatedly answer spatial questions?
Do employees in your company need to carry out standardized analyses?
Do employees need to record and maintain data on site?
Do you want to centrally distribute information about your markets, customers and KPIs?
Do you want to utilize your map solution quasi without training?
Do you want to share data and spatial analyses with partners or customers?
Do you want to link your company data with current market data?
Do you want to monitor your operative measures on maps?

WebGIS Case Studies and Examples - WIGeoWeb in use
Our WebGIS is used by companies in numerous sectors. Discover the many ways companies use WIGeoWeb for business analysis and success.
Experiences with WIGeoWeb - this is what customers and users say
"We are very satisfied with the system and support provided by WIGeoGIS. There are not many providers who can deliver geomarketing and GIS services exactly how we need them."
Dr. Martina Janßen, VDMA Fachverband Landtechnik
"We work with WIGeoGIS because their geomarketing software is flexible and is quickly and easily extensible. WIGeoGIS has been a reliable partner to our company for many years and they are a leader in innovations in the geomarketing field, consistently sharing technological trends in the GIS area with us."
Dr. Wolfgang Trumler, Head of Business Monitoring, Segments and Multichannel, UniCredit Bank Austria
"We have long been a customer of WIGeoGIS and we use WIGeoWeb in addition to other products. CLAAS is an international company, we have different challenges in each country, and we naturally try to meet these challenges using geosolutions and with the answers provided by these geosolutions. This system meets our requirements and answers all questions that we have."
Nato Klems, Manager Network Processes CLAAS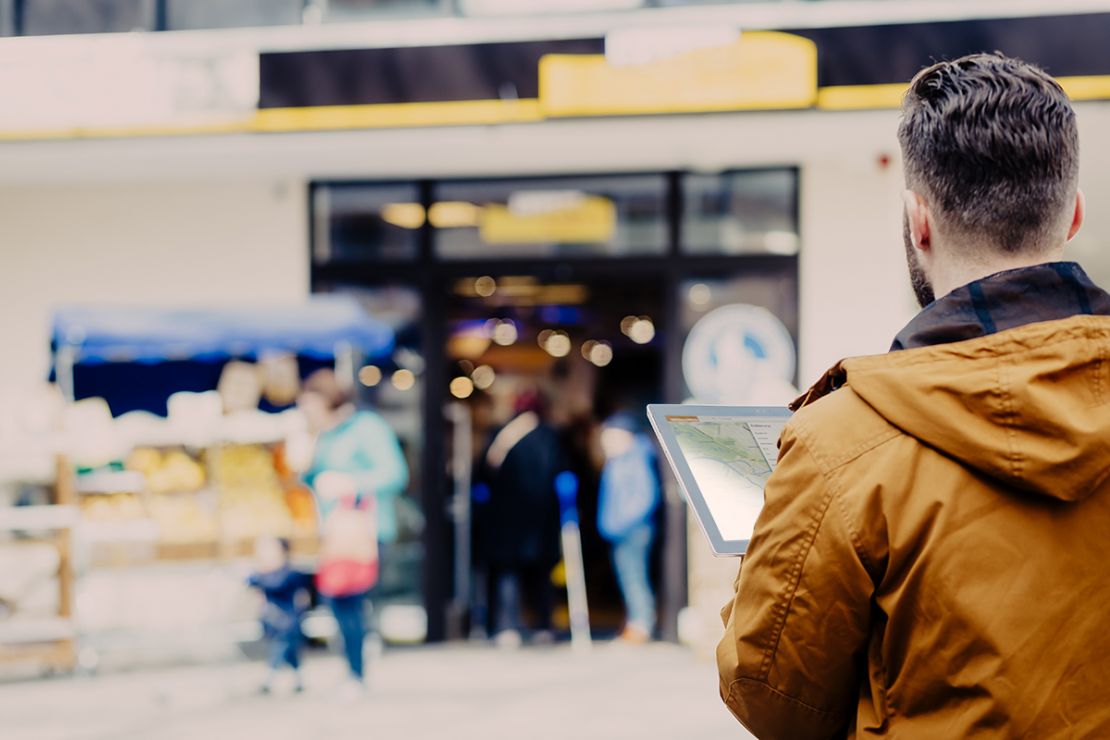 WIGeoWeb can be ideally adapted to your needs. This not only applies to analyses, processes and rights-role management, but also to data collection. Data can not only be uploaded or connected to the online GIS tool, but can also be recorded and maintained on-site using a tablet, for example by your service representatives in the field. A configurable input template gives you maximum flexibility in data acquisition. Data can be created, updated and made accessible immediately. You have maximum data acquisition flexibility with a configurable input mask. Data can be immediately stored, updated and made accessible.
Administrate WebGIS: Manage Data Manage Users, Rights and Roles
WIGeoWeb can be
customized in a variety of ways
. It starts with the
analyses
that are
tailored
to your company and
your processes
, continues with the
administration of rights and roles
management and
data
management, and ends with your corporate colors and logos.
Hosting and administration
of the WebGIS is also carried out the way you want. In principle, WIGeoWeb is available either as
SaaS or On-Premise
. Both options are possible and commonly used.
SaaS: Let Us Do It
Many of our customers use WIGeoWeb as
Software as a Service
(SaaS). In this case, the WebGIS is hosted on our
servers in Austria
.
WIGeoGIS
employees
take care
of
the
administration
to the extent that the
customer wishes
. Would that be your dream option? Here you can find more information about
WIGeoWeb as SaaS in the cloud.
On-Premise (in-house): Do It Yourself
Companies that have
extremely high IT security standards
, such as police authorities, insurance companies and banks,
host
WIGeoWeb
in their own company.
Here employees of the
company
are also
responsible
for the
administration
of the WebGIS themselves. The
WIGeoGIS service
is always there to
support you
. Would you like to host and administer WIGeoWeb yourself? Here you can find information about
WebGIS administration of WIGeoWeb.
Users, Rights and Roles
Users
are
freely configurable
in WIGeoWeb. Rights can be activated and deactivated individually for each role. Firstly, you decide on user roles and their rights when setting up the WebGIS. During operation, the WebGIS administrator can then add new users, create new roles and adjust rights for existing users. Your
internal structures
and
processes can be ideally mapped
using the roles and rights concept.
If you do not want to define anyone in your company as a WebGIS administrator, we will take care of the administrative tasks and the changes to users and rights in WIGeoWeb for you.
Data Management: Data In, Information Out, Quickly and Easily - That's the Motto!
WIGeoWeb
integrates data from different sources
and has a module for data management. The WebGIS software
adapts
to the
needs of your company
. You can integrate the following data:
Own company data
External market data
Data from GIS systems (ArcGIS, QGIS)
Geodata or various background maps (Bing Maps, Here Maps, OpenStreetMap, TomTom)
On-site data recorded via tabletData from web services (weather, traffic, etc.)

Direct connection or upload
Data is uploaded to WIGeoWeb directly via interface or with a loading function. Data exchange with standard company databases is also possible. Data can be automatically uploaded/downloaded at the press of a button in the desktop GIS. Standardized data loading and querying modules in the WebGIS guarantee maximum flexibility for all users. Learn more about uplaod and download data in WIGeoWeb.


Data acquisition via tablet
WIGeoWeb works equally well on desktop and tablet – field staff can therefore acquire relevant data and additional information directly on site. This data is then immediately available in the WebGIS. Application examples:
Location determination via GPS, e.g. of competitor locations
Notes on the location surroundingsNotes on customers and meetings following customer visits
Photos or videos of the location and surroundings

WIGeoWeb: Fill out the form, test it free of charge & without obligation!
Non-binding, free test for 30 days

Test ends automatically without cancellation
I will explain the tool in a short webinar*
* Information about the free test access: Standard regions with selected data in Germany or Austria will be made available. In Germany, these regions are districts in Munich and environs, and districts of Vienna and environs in Austria. The products of WIGeoGIS are intended for companies and are not suitable for private use due to cost reasons. If you need a one-time market analysis, we will gladly make you a service offer.

FAQ
WebGIS and Online GIS: What is that? Are there any differences?

A WebGIS is an Online GIS and vice versa. The terms are synonyms. Both terms mean the same thing: A GIS software that runs and works in the web or online. GIS is an abbreviation for Geographical Information System. Approximately 20 years ago, GIS were only available as a desktop application. WebGIS/Online GIS tools are becoming increasingly important for businesses.



WebGIS vs Desktop GIS - What are the advantages of WebGIS?

WebGIS runs in your web browser. The tool can thus be made available for a large number of users easily and affordably. It supports collaborative work. WebGIS is intuitive to use and does not require any knowledge of geomarketing or GIS. Normally geomarketing analyses are very complex and are performed by GIS experts. WebGIS, however, can be operated by any employee since it uses standard analyses.

Is WIGeoWeb suitable for up-to-date analyses in any spatial unit?

Yes. Your data is clearly displayed on maps in the spatial unit you select (political subdivisions, service or sales areas, zip code boundaries, POS catchment areas, core markets, etc.). If your CRM software or data warehouse provides current KPIs, then these can be immediately analyzed with WIGeoWeb and visualized on thematic maps.

Can WIGeoWeb take the existing roles and rights concepts of my company into consideration?

WIGeoWeb has roles and rights concepts so that every user has direct access to the content and functions that are relevant for them and it can be connected to your ELDAP. Sensitive areas and data are thus only accessible by specific users. With the role concept, specific tasks and functions or regional responsibilities can be assigned to individual employees.

What is the technical advantage of a WebGIS like WIGeoWeb?

WIGeoWeb does not require any plugins or additional software. A web browser is all you need. Thus there is no need to install client software on multiple workstations. The modern web technology makes it intuitive to use.

Does WIGeoWeb allow several departments to use geographic functions simultaneously?

Company data is subject to an internal value chain process: Customers are categorized and assigned to sales areas, locations are assessed and typified etc. Usually different departments are involved in these processes. Thanks to the multi-client capability of the application and the underlying data model, such processes can be realized with WIGeoWeb. Results or partial results can be produced in one department and passed on to another department for further processing.