Geocoder Software
JoinAddress - Geocoding of the Highest Quality
JoinAddress is a software for the global geocoding of addresses and databases. JoinAddress offers a holistic approach for different application scenarios. Sophisticated, country-specific logic is at the heart of the geocoder.


Call us:
DE: +49 89 321998 0
AT: +43 1 7151987 0


Send us your question, comments or feedback
Geocoding - Your Benefits
Addresses are a central piece of information for your company data and are the basis for numerous sales, expansion and marketing activities.
Where do my customers live?
Where do I find my target group?
Correct answers to these questions need addresses and coordinates which can be generated by a process called geocoding. The geocoder JoinAddress supports you.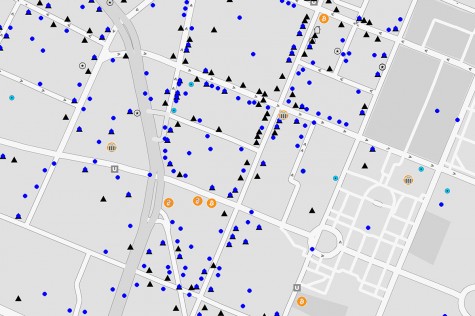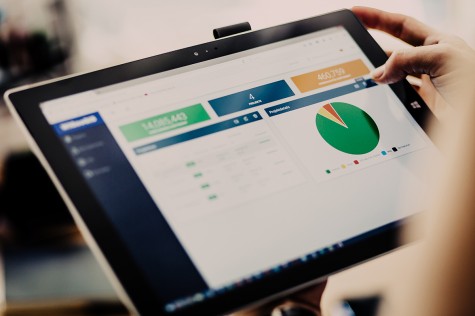 Geocode Quickly and Easily Online
JoinAddress Web geocodes addresses automatically in high quality using your web browser - online around the clock. The geocoder offers uniform global geocoding. Ideal for small amounts and geocoding as needed. Click below for more information and test JoinAddress Web for free!

JoinAddress - The Geocoder for Your Business
With JoinAddress, WIGeoGIS offers a tried and true software solution. If you regularly process large address databases, we recommend installing the JoinAddress geocoder at your company.
JoinAddress is a combination of software and geodata.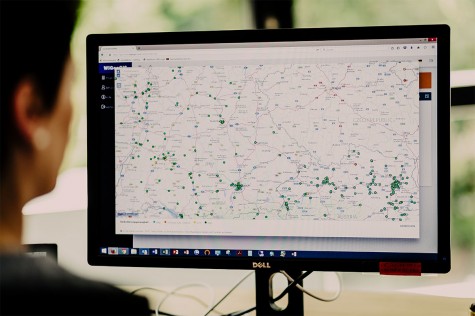 WebClient and Server
The WebClient communicates with the JoinAddress server and controls the geocoding process. After the automatic processing, the results can be further processed semi-automatically.
The server communicates with different reference databases and includes the logic that determines the best possible X/Y coordinate for an address from the reference data.
The geocoding software also includes an extension for ArcGIS.

Address Databases
JoinAddress databases are created for Europe and North America from the street databases of TomTom and HERE.
Exact GPS coordinates are available for Germany, Austria and many other countries.
It is also possible to integrate regional databases into the software. For global geocoding, JoinAddress sends addresses to geocoding services like Bing Maps or HERE and imports the results in a uniform format.

Additional Features and Benefits
Flexible integration with popular databases such as MS SQL and Oracle
Quality parameters: For each address, a coordinate is determined and its qualities are described.
Uniform correct spelling of streets and cities
Provides different geographic projections
Reverse geocoding
API interface for integration with internal systems
Transliteration: Processing of international characters, e.g. Cyrillic

Geocoder-Tutorial: Geocode Adresses Quickly, Worldwide and Online
The online geocoder JoinAddress Web lets you display your adresses quickly and easily on the map. See in our video tutorial how you geocode your data, for example from an excel list, directly in your browser. Registration, testing and geocoding 400 adresses with JoinAddress Web are free.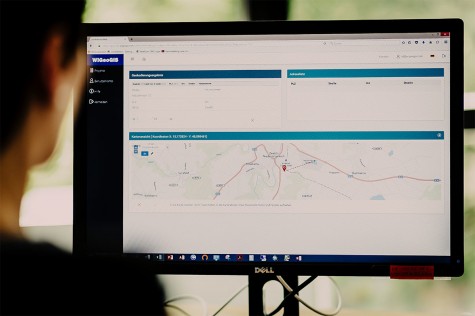 Tried and True Technology and Comprehensive Data Quality
Advantages of JoinAddress:
Modern clients (for Web or ArcGIS) and program libraries
Easy integration with your company IT
Highest geographical accuracy
Worldwide availability



Address Search with Quick Search
Quick Search is a module for searching and checking addresses. It can be integrated into any software application quickly and easily and works online on smartphones, tablets and PCs.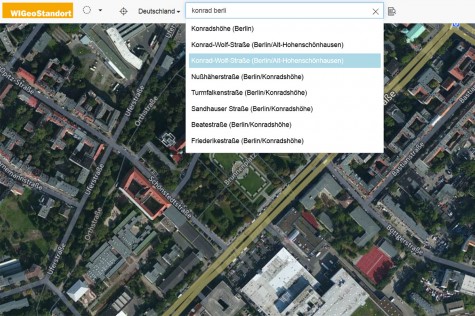 Ask the experts!
"With JoinAddress we offer a range of products that provide you with everything you need for your addresses: geocoding, up-to-date databases, software and logic. I will be happy to help you with your geocoding needs."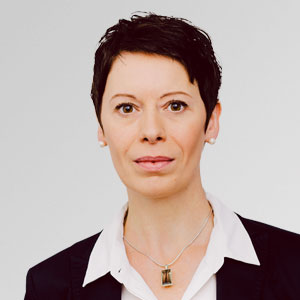 Renate DUMBERGER
Key Account Manager