Geomarketing Software
It Is All About Having the Right Tool
We have it. And will show you how to use it.


Call us:
DE: +49 89 321998 0
AT: +43 1 7151987 0


Send us your question, comments or feedback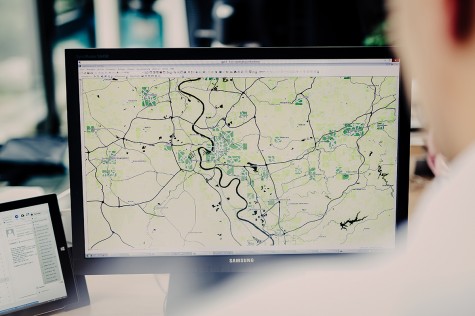 GIS = Geo Information System
In short, this is a software that processes spatial data. Although visualizing data on a map is the cornerstone of the software, it is only the basis for the extensive range of analyses and questions that can subsequently be answered with the help of Geomarketing. GIS software will help you make the right decisions for the success of your company!

Why Does Geomarketing Work so Well?
80% of all company data has a spatial reference. This potential is often neglected. Use it! Viewing data spatially allows you to see connections that would otherwise remain hidden.

With geomarketing you can:

Because location is one of the success factors when it comes to branch locations and market potential.

The Right Software
Determining which software is best for your organization depends on a number of factors such as what exactly you want to do with it, how many people should work with it etc. We offer products for every application and help you choose the right one.
If you have standardized, repetitive questions that are to be processed by a broad group of employees without special geomarketing know-how, the best solution is a WebGIS software. The advantages:
Easy to use
Easy to learn
Can be used at every computer / workplace in the company via a web browser
Can also be used on the go with a tablet
On the other hand, if you have one or more geomarketing experts in your company, then a desktop geomarketing software may be the best solution. This software allows you to
answer complex questions
individually and highly flexibly
using advanced geographic techniques

We offer specifically tailored software for special topics such as location analytics and sales.
More about "Choosing the Right Software?": Geomarketing Checklist
Overview of Geomarketing Software
WebGIS Software - Company-wide information and analysis platform for standardized, repetitive question
Geomarketing-Software for Desktop - Expert work place for individual, complex questions with the processing of different data
The Advantages of Using GIS for Data Analytics
Prof. Dr. Petra Staufer-Steinnocher from the Vienna University of Economics and Business and Nato Klems from CLAAS give a brief overview of the key advantages of data analysis with geomarketing software in a video interview.

The Perfect Implementation
Once you have decided on the right software, we will assist you with the technical implementation and train your employees. If required, we will gladly take over the operation of your software.
Ask the Boss.
"I will be happy to discuss all your specific needs. I have been working with GIS and geomarketing for almost 30 years. We offer products and web services that you can use right away. That is sustainable and affordable."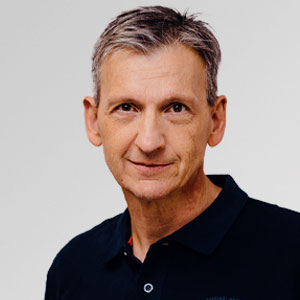 Georg MAGENSCHAB
Chief Technical Officer
FAQ
You as our customer have the choice: In principle we offer our solutions on the basis of standardized open source software or based on ESRI technology. We will be happy to tell you more about the advantages and disadvantages of these options.
Short definition: WebGIS is a software that makes geographic data analysis possible. GIS stands for Geographic Information System. The Web in WebGIS means that the GIS runs in a web browser. GIS software combines company data (e.g. sales data, customer data) and market data with geodata and displays them on a digital map such as Bing or Google Maps.
Yes! More than half of our WebGIS projects are small, manageable modules that are created for specific tasks. They range from on-site data collection to the integration of geocoding in a CRM, all the way to the display of CRM data in a simple thematic, online map.