Call us:
DE: +49 89 321998 0
AT: +43 1 7151987 0


Send us your question, comments or feedback
Location Analysis - Efficient Assessment of Your Branch and Retail Networks
Location analyses help ensure you select the right location and make the right decisions for your future success in your expansion and branch network planning. They allow you to make more accurate sales forecasts for your branch and retail network.
WIGeoGIS assesses existing and potential locations based on real figures. These figures include regional market densities and market shares. Further key figures include market data, such as number of residents, employees, footfalls, competitors and purchasing power.
WIGeoGIS helps you with the following analysis and consultation modules:

Correlation analysis: what factors are relevant to your success?
Generation of location reports
Scoring models
Branch network optimization
Sales forecasts through gravity analysis
It is essential to first determine the relevant location factors and their varying relevance. WIGeoGIS will help you determine exactly what factors are important for your business. Thus, geomarketing analyses provide objective and comparable results for each individual location.


Location Analysis: Methods and Consultation
Location Reporting: All the Relevant Facts at a Glance
Location reports provide a quick, qualitative summary of the structure of each catchment area. Location profiles are the perfect tool to help you make the right decision in your branch network and expansion planning and to objectively assess the opportunities and risks of an investment.

You define the contents and structure of your custom location report together with the WIGeoGIS experts. You are then provided the desired data for a specific location, for example as an on-demand service from WiGeoGIS.

If you prefer, we will also be happy to show you how to generate automated location reports yourself in Esri ArcGIS for Desktop. If you require regularly updated figures on the spot, we recommend our WebGIS: WIGeoLocation will provide your custom location exposé in just 3 easy steps.

Correlation and Regression: Which Location Factors Make a Branch Successful?
At the beginning of a geomarketing analysis, it is often asked which market and address data is really meaningful. An initial geostatistical analysis helps answer this question. It shows which location related factors positively or negatively influence the success of a location. Regression analysis provides information about how much the success of a location depends on the environment. This is an important prerequisite for licensing reliable market and address data and for valid further analysis.

Location Scoring Model: Which Locations are Really Profitable?
Scoring models are ideally suited for the assessment of branch or retail networks in terms of actual market potential. For scoring, all the location factors are normalized and assigned a reference value (score) for each location. Thus, it is clear at a glance how high the potential is in the catchment area of each location. The individual location-related factors can also be weighted differently.
You can subsequently compare the performance of existing locations with the achievable market potential, making it clear:
Which locations are successful from an objective point of view?
Which locations need to be optimized?
Where should branch relocations occur?

A scoring model is also ideally suited for benchmarking the potential of existing branches or possible new locations. Locations considered for closure can be tested to see if they are truly achieving their full potential.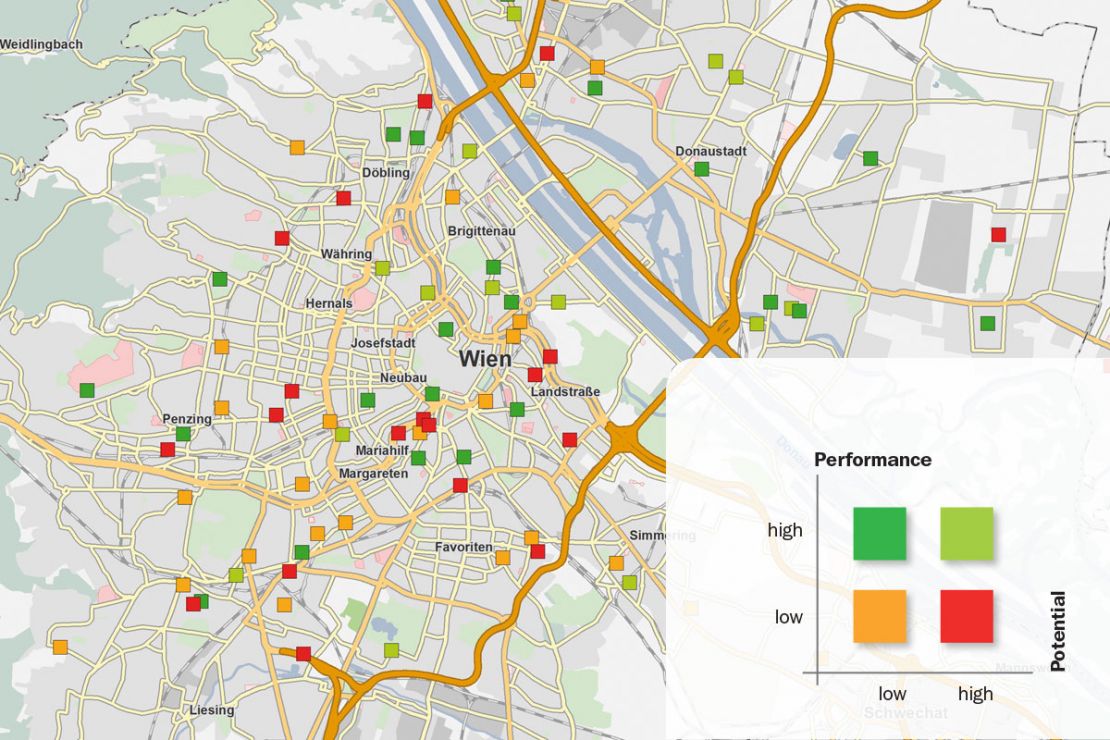 Branch Network Optimization and Retail Network Optimization
If a location network is to be optimized or restructured, different what-if scenarios are considered:
What is the optimal distribution of the branches in the market area?
How many locations are needed to best supply the market and where should they be positioned?
Where is there potential for new locations without cannibalizing existing branches?
How many locations can the current market situation still support ?

The simulations are compared to the existing branch network. Thus, it is made clear which sites should be retained in any case and where there are additional high potential locations. The results provide recommendations as to which branches should be merged, relocated, expanded or closed. A successful branch network restructuring is always based on up-to-date market data and regional sales figures.

Sales Forecasts Through Gravity Analysis: To Make Statements About the Profitability of Locations
WIGeoGIS supports you with location-based sales forecasts. Gravity models make it possible to realistically simulate customer traffic and therefore sales probabilities. Such models use microgeographic inhabitant and household figures as well as information on the regional consumer potential, be it the retail purchasing power or the product-specific purchasing power.

A decisive factor for a meaningful analysis is always the definition of attractiveness for each location, including your own locations and those of the competition. The attractiveness of a location includes information such as retail space, product range, number of employees and cash registers and available parking. Based on the distance, on the location of the demand and on the attractiveness of the sales location, gravitational analysis shows the chances of a potential customer visiting the sales location and thus provides clear statements on the expected sales.

Sales forecasts are dependent on the company and the industry. WIGeoGIS has extensive experience with predictive analysis and works with you to design your individual forecasting model. We determine the model parameters and their weighting together with you in a workshop. Ultimately, the combination of methods used depends on the industry and the defined goals.

Ask the experts!
"For years, we have been managed analysis and consulting projects for numerous companies and would be happy to share our know-how with you. I look forward to answering any questions you may have."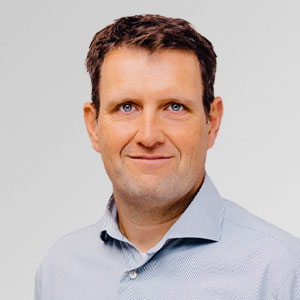 Kai BARENSCHER
Senior Consultant
kb@wigeogis.com
+43 1 7151987 31
The Right Tool for Location Analysis
WIGeoGIS also helps you with your daily location analyses and assessments with WebGIS software, digital maps and regional market data.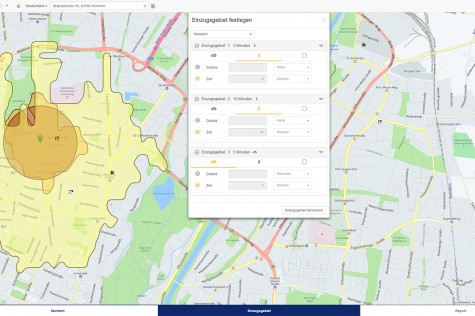 8 of 10 location decisions made with the help of geomarketing are successful. Without Geomarketing, the success rate drops to just 5 out of 10.