Scoring Analysis in Geomarketing
Evaluate Locations Objectively
The scoring analysis makes locations objectively comparable. All the location factors are normalized and assigned a reference value (score) for each location. This allows forecasts to assess the profitability of locations and answers the question of which locations are or will actually be profitable.


Call us:
DE: +49 89 321998 0
AT: +43 1 7151987 0


Send us your question, comments or feedback
Scoring Analyses Can Be Used to Objectively Analyze and Compare Locations
Which locations are successful from an objective point of view?
How high is the potential and performance of a location compared to other locations?
Is the potential being fully exploited?
In which sales area is the existing potential being best exploited?
Which locations need to be optimized?
Which location or area has the most customer potential for future expansion?
How successful is a certain location now or how successful is it expected to be?
Where should branch relocations occur?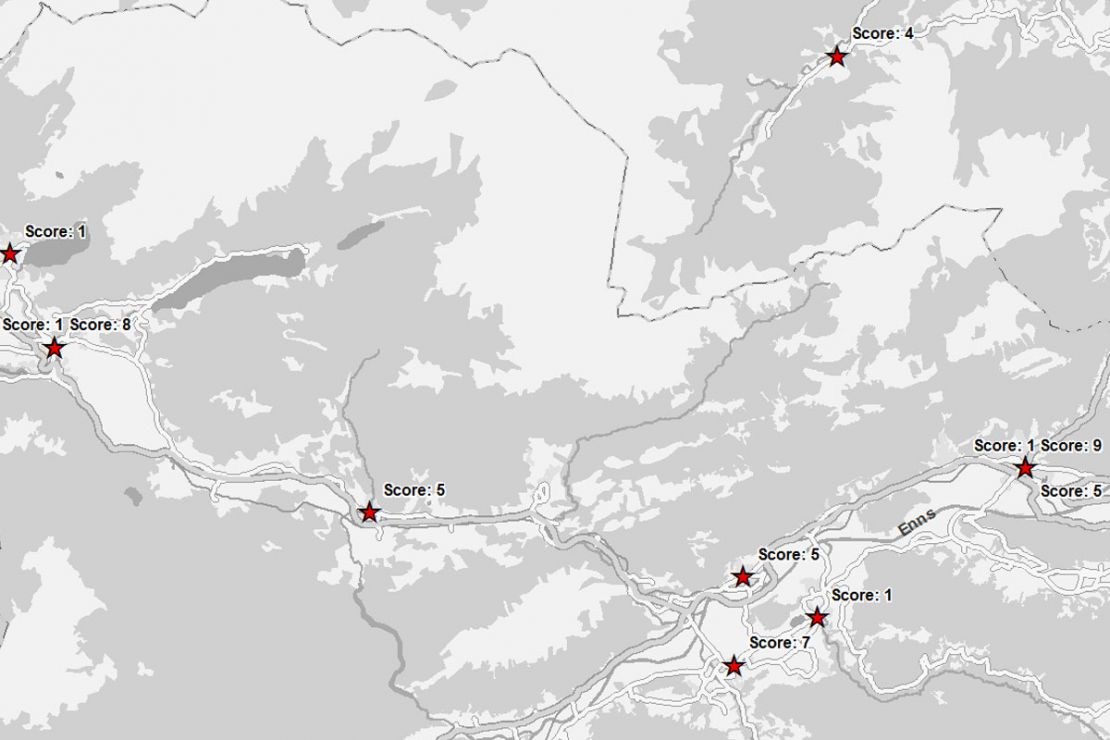 With scoring, a score value (reference value) is assigned to each branch location. This is achieved by normalizing all the location factors and adding them together to provide a score for each location. Therefore, scoring models are ideally suited for evaluating branch and retailer networks regarding actual existing market potentials. The potential for the catchment area of each location is made clear at a glance.

What are Scoring Analyses in Geomarketing?
Short definition:
The scoring model is a quantitative analysis method that reveals relationships between several, difficult to compare key figures for locations, regions or areas. The goal is to derive indicators to aid in decisions regarding each location or area. As a starting point for the scoring analysis, various relative potential characteristics are determined such as inhabitants, purchasing power, target group-specific key figures and negative impacts (e.g. the number and type of competitors) for the catchment areas of locations or for the areas being analyzed. In addition, this analysis can be enriched with internal key figures on the performance of the location or the sales area (customers, sales, etc.). All the key figures are entered into mathematical-statistical calculations to provide an individual score.
Since, in reality, not every location factor can be evaluated in the same way, the score points of the individual key figures are weighted according to sector-specific dependencies. All the weighted score points are aggregated, resulting in an evaluative indicator for each location or area. If performance indicators are available, the results of the scoring and the performance indicators are compared and benchmarked across all locations.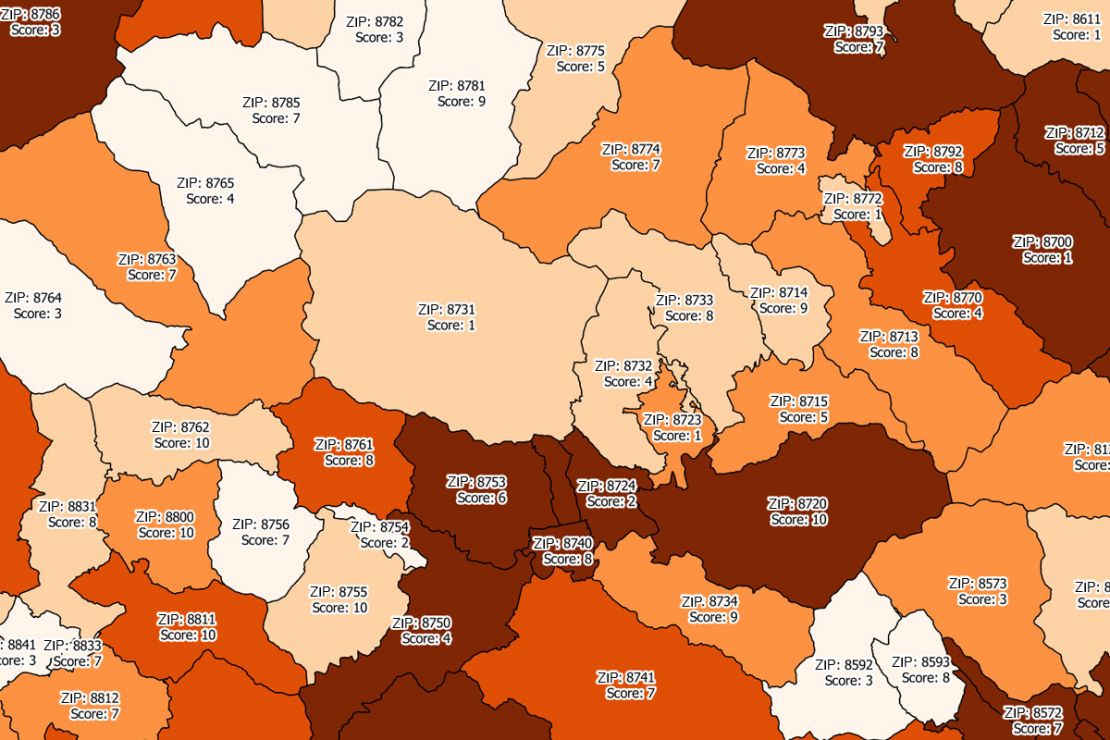 With the help of geo-marketing analyses, score values can be determined not only for retail locations, but also for ZIP code areas, sales areas or regions.

The Six Steps of a Scoring Analysis
Definition of individual location factors
Calculation of catchment areas
Statistics per catchment area (number of residents, households, age and purchasing power structure, number of customers, turnover etc.)
Weighting and scoring
Determining the individual score for each location
Classification
Based on the determined classification, a retail business can make an objective decision for or against a possible new location. It is important for the profitability analysis that there is a sufficient number of existing locations. There should be at least 100 locations. Furthermore, the reported store sales must be for the same time period.
Strengths of the Scoring Model
Flexible factor selection and weighting for the specific question
Transparent decision-making support since the objective (the selection of the key figures and the weighting) must be defined and formulated
Reduction of many key figures to one indicator
Fully automated in ArcGIS and QGIS