Call us:
DE: +49 89 321998 0
AT: +43 1 7151987 0


Send us your question, comments or feedback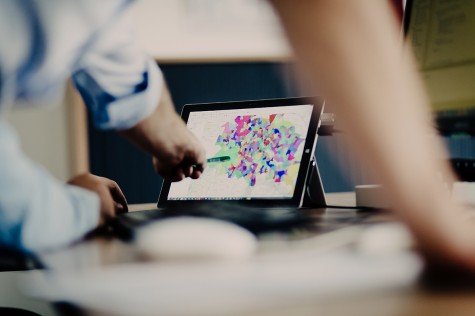 Regional market analysis makes it possible to:
Recognize spatial relationships
Understand regional characteristics
Confidently make fact-based decisions
Communicate results transparently and clearly


WIGeoGIS supports you with many years of experience, digital maps, market data and the right geomarketing software.



Geomarketing Trends: Expert Opinions
More and more diverse data as well as web technologies are the current trends in Geomarketing. So are the assessments of the Geomarketing experts A. Prof. Dr. Petra Staufer-Steinnocher of the Vienna University of Economics and Business, Michael Fux of ProfileAddress Direct Marketing and Wolf Graf of WIGeoGIS. Watch the interview (english subtitles available).

Target Group Analysis
Target group analysis makes regional market potentials visible and helps to efficiently reach the desired potential with the right mix of advertising, products and prices.


Targeted customer orientation helps retain existing customers and acquire new customers.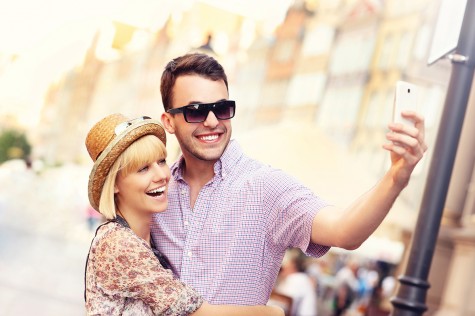 Recognizing Potential
Your customer data is enhanced with information on the living and business environment.
Recurring characteristics describe the target group.
Geomarketing tells you where to find your target groups.

Target Group Characteristics
Age, gender, living environment, income, lifestyle, product affinities and media and purchasing behavior are some of the classic characteristics.
Customer structure analysis helps determine characteristics and their spatial distribution when you do not have sufficient information on the socio-demographic profile of your target market.

Knowing Your Target Group Allows You To:
Manage sales and marketing efficiently
Enhance customer segments in CRM with relevant target group characteristics
Minimize wastage
Optimize your regional category management
Create optimal location and sales structures

Regional Market Potential Analysis
Successfully managing marketing and sales based on regional market potential is always complex.
The complexity increases with each additional sales channel, each additional target industry, each new market and with increasing internationalization.
Geomarketing analysis with industry-specific market potential data allows you to identify strengths and weaknesses of locations, areas and competitors at a glance.
Regional potential analysis helps you to objectively assess market volume, sales volume and sales potential and provides answers to critical business questions:

How are my customers and sales distributed?

What is my local market share?
Where am I making a profit or a loss?
Where are there opportunities for additional growth?
Where do I need focused advertising activities?
Where was the last advertising campaign successful?


With geomarketing analysis you can identify the strengths and weaknesses of your locations or your regional sales at a glance.

Competitive Analysis
Correctly Assess the Competition and Their Activities
Analysis of the competition is an essential part of any systematic market observation and helps you correctly assess your own position. Broad knowledge of your competitor's market activity provides you with a comprehensive picture of reality and enables you to make substantiated statements to:

Assess achievable sales potential
Gain information on the radius of the sales activities of your competitors and assess their effectiveness
Critically analyze and assess your own regional sales activities
Gain facts to support decisions on restructuring and expansion


Geomarketing is perfectly suited for target-performance comparisons, SWOT analyses and reliable target and budget planning.

Ask the experts!
"We have many years of experience in regional market analysis. Simply contact me and I will be happy to provide you with more information."

Simon LÜHR
Senior Consultant
sl@wigeogis.com
+49 89 321998 43
FAQ
The visualization of company data on maps offers decisive benefits. Firstly, spatial relationships become visible that would remain hidden without geomarketing. Secondly, map-based analyses help you make strategic decisions quickly and confidently. People are visually oriented and best understand image-based information. A map is much more intuitive and easier to understand than long complex tables. Complex relationships such as accessibility of high-potential customers in sales areas can be displayed very clearly on a map.Consistent map-based analysis and a corresponding potential oriented sales management based on the results help to apply company resources more efficiently.
Geomarketing allows you to directly compare your company's key figures with the corresponding B2B or B2C potential. Geomarketing is perfect for regional target-performance comparisons, target planning and market or SWOT analyses. Reachability analyses, microgeographical scoring, gravity models for footfall probabilities and location-allocation models for network optimization all help you to conclusively analyze locations and regions with regard to their strengths, weaknesses and opportunities for growth. In addition, geocoding allows you to locate exact addresses for existing and potential customers and then display the numbers spatially. By comparing your own business figures with market potentials, you can identify regional market shares, white spots and potential growth regions. Up-to-date regional key figures help you to take targeted action for marketing, sales and expansion directly at the location.
If the sociodemographic profile of your B2C target group is not sufficiently known, a customer structure analysis with geostatistical methods can help you determine typical characteristics and their spatial distribution. Furthermore, your customer base is enhanced with microgeographical information about the residential and business environment. Recurring attributes describe the common characteristics of your target group and at the same time provide information about relevant regional market data and address data for targeted potential analyses.