Geomarketing
GIS Analysis and WebGIS for the Industry
WIGeoGIS combines company information with market data and geodata into Geographic Information Systems (GIS). As GIS experts for over 25 years now, we offer consulting, WebGIS, market data and geodata.

Watch WIGeoGIS in action
Geomarketing Software: These Are the Benefits
Have you ever wondered what the benefits of geomarketing software (WebGIS) are over popular data analysis and business analysis software?Try it out and see for yourself!
WIGeoGIS: Consulting and the Right Software for Your Geomarketing
WIGeoGIS offers over 25 years of experience in geomarketing and innovative GIS software.
Geomarketing consulting and WebGIS software from WIGeoGIS help you to assess potentials, target groups and competitor activities based on local or worldwide geodata. This allows you to plan your locations, branch networks and sales territories as well as ideal media activities. At the same time, you also have an intuitive tool for monitoring performance. Automated reporting makes your daily work easier.
WIGeoGIS offers:
As a geomarketing pioneer, technology leadership is important to us. With our technology we support our customers in process optimization and help them face the challenge of always staying one step ahead of the competition. The WIGeoGIS product developers respond quickly to the new requirements of our customers and their businesses. For example, we were one of the first companies to provide WebGIS.
WIGeoGIS is one of the few geomarketing providers to combine business know-how and expertise in geomarketing methods with high IT expertise in the field of GIS, WebGIS, mobile GIS and geocoding. We have offices in Germany and Austria.
Expert Statements on Web Technologies in Geomarketing
Geomarketing experts A. Prof. Dr. Petra Staufer-Steinnocher (University of Economics and Business, Vienna) and Georg Magenschab (CTO WIGeoGIS) tell us why there is a big future for web gis and web technologies in geomarketing (english subtitles available).

Over 25 years of know-how and experience in implementing GIS solutions has built trust and led to over 400 satisfied customers.

Ask the experts!
"Detailed analyses are the basis for business decisions. As in the past, maps are still a great way to develop strategies today. Our goal is to support you with maps, market data, WebGIS and our knowledge. Just ask us."

Why geomarketing?
Geomarketing analyses show potentials, weaknesses, target groups and competitor activities from a spatial perspective. Geomarketing is always about the question of "Where".

You do not have to be an expert in geomarketing since user-friendly, web-based software makes working with the complex methods easy. Thus the systems can be easily operated by a broad group of users. Web-based geomarketing tools are also very affordable compared to expert systems. This makes it possible for medium-sized companies to also invest in a geomarketing tool.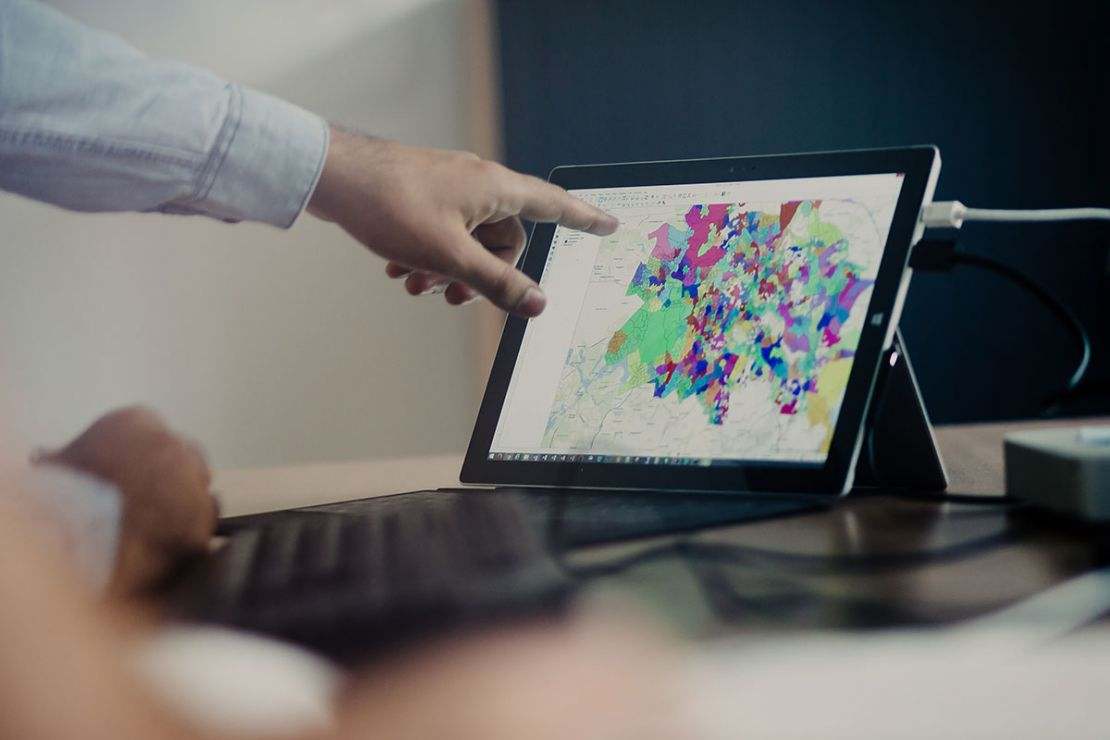 Optimize Business Processes
Geomarketing optimizes processes and accelerates decisions with clear facts.
The spatial viewpoint reveals relationships that remain hidden without geographical analysis. Geomarketing displays this information clearly and understandably on digital maps. Information can thus be interpreted quickly and intuitively.

Modern WebGIS Technology
With our intuitive WebGIS, WIGeoWeb, geomarketing analyses are no longer just a topic for GIS professionals, but employees from every department can use geographical analyses, whether on their tablets or desktop computers.
We help you to optimize your processes and face the challenge of always being one step ahead of the competition.


The Question of "WHERE"
Where can I find new potential?
Where are locations with strong prospects for success?
Where can I close branches without losing customers?
Where can I reach my sales goals and where am I falling short?
Where do my best customers live?
Where do I need to improve sales?