FREE test access for WIGeoLocation - test ends automatically without cancellation
WIGeoLocation: Fill out the form, test it free of charge & without obligation!
Non-binding, free test for 30 days
Test ends automatically without cancellation
An employee will explain the tool in a short webinar*
* Information about the free test access: Standard regions with selected data in Germany or Austria will be made available. In Germany, these regions are districts in Munich and environs, and districts of Vienna and environs in Austria. The products of WIGeoGIS are intended for companies and are not suitable for private use. If you need a one-time market analysis, we will gladly make you a service offer.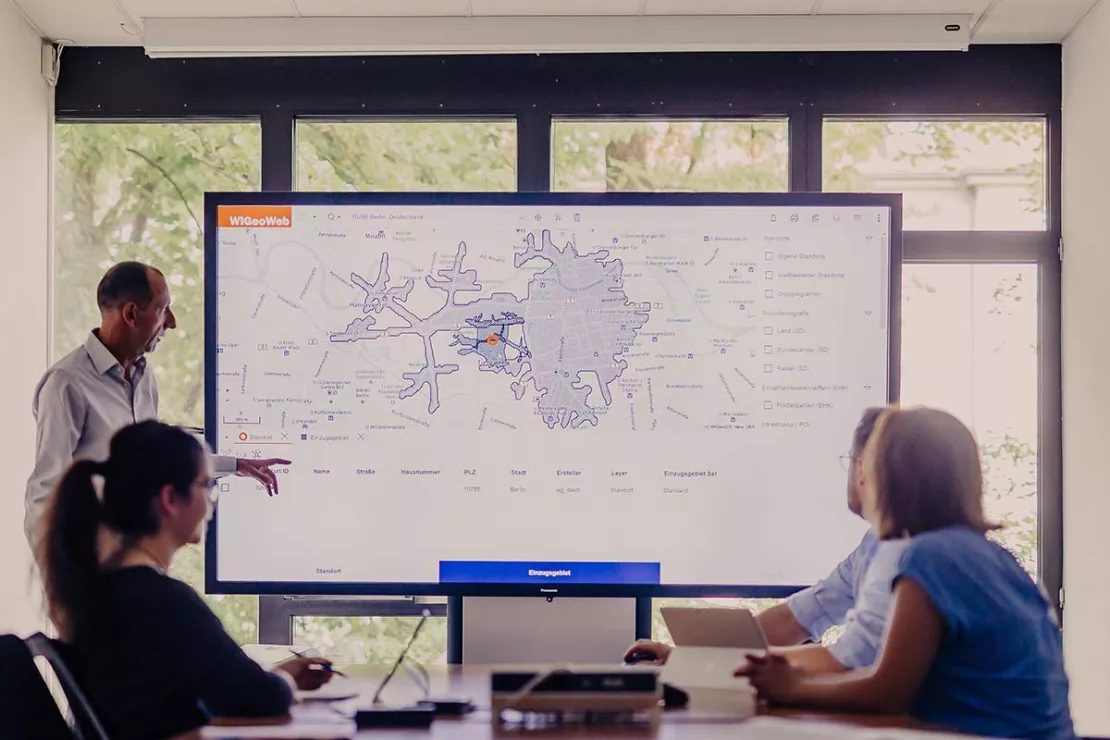 These functions are available in the test
Analysis of locations in sample regions

Calculation of catchment areas
Catchment areas by distance, time or by freehand polygon
Location report via download and e-mail