Road Data for Your Software
WIGeoGIS Offers You Global Road Data with All Relevant Routing and Navigation Attributes
Road data is more than just digital maps. Logistics and fleet management solutions need the best data available. WIGeoGIS supports you in all questions relating to road data. We are happy to offer you test data!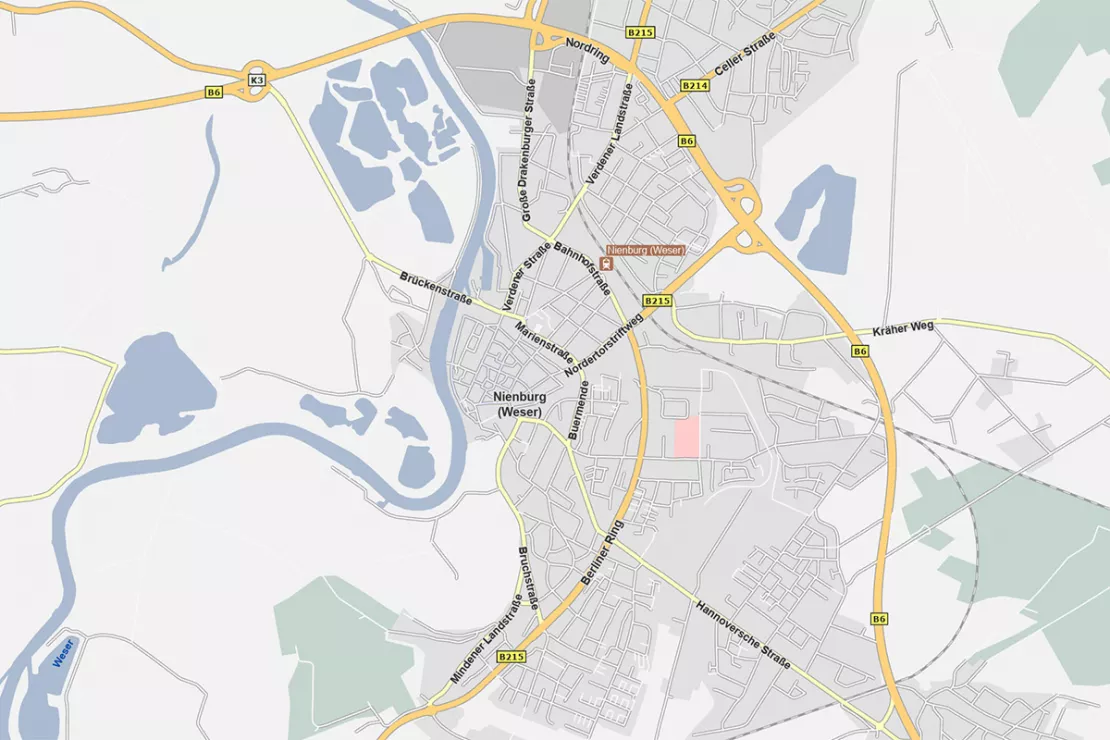 Road Data For Your Calculations
Basically speaking, road data are lines on an area. In other words, a city map or a map on the screen.
But road data can do much more. Roads in GIS are, technically speaking, vectors, which means: They are mathematical objects that can be given attributes allowing you to perform calculations.
This is what makes the intelligent functions possible that GIS solutions provide in logistics, telematics and many other areas.

One Data Set – Countless Attributes
The following list of common attributes is only an excerpt from the overall scope, but should give you an impression of the wealth of functions that are possible with GIS software using road data.
Basic Attributes
Street name (also multilingual and different spellings)
All house numbers on a street
Coordinates of the individual points (street with house number = address)
Classification (highway, main road, secondary road, bike path, footpath, etc.)
Number of lanes on the road
Maximum allowed speed
Average speed driven
One way streets
Access restrictions/prohibitions
Turning restrictions/prohibitions
Restrictions for trucks (basic information)
POI / Point of Interest, e.g. gas station, restaurant, train station, airport
Data required for navigation devices, e.g. motorway exit/number
Additional Data
Realistic speed profiles, which are not only calculated from basic data (length, street class, maximum permitted speed), but also consider significantly more parameters such as curves, gradients, traffic lights and priorities and/or contain actual measurements based on big data
Detailed data on truck routes: permitted weights, heights, widths in tunnels and on bridges, dangerous goods information, what can be transported where? – And much more.


Road Data for Professional Users
In Logistics and Telematics, In Transport Management, In Forwarding Agencies
Time and money are valuable in logistics and they are interrelated. It is about controlling processes, about exact sequences. The degree of digitization in the industry is already high and will continue to increase.
If you are a freight forwarder, a subcontractor for a company in the transport industry or if you develop GIS software for logistics, you need good road data.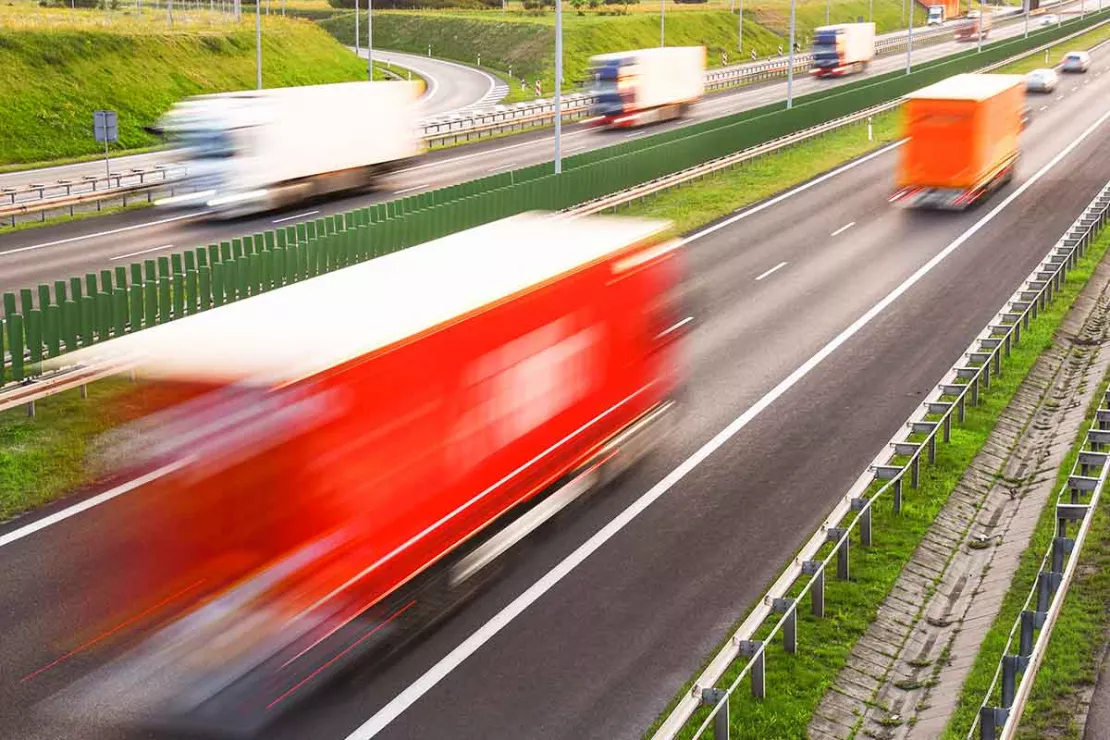 An Example
A medium-sized company in Germany offers a complete software solution for logistics companies. The company's customers are large and small freight forwarding companies operating across Europe and the United States. The software includes many components in order to be able to seamlessly control all the typical company processes without any interruptions.
One of the key components is the truck route planner. It calculates the best route for the respective vehicle, exact arrival times and fuel costs and visualizes all the routes on digital maps. Logistics service providers use it for central and efficient route management. You can create realistic offers and save costs. Lengthy and inaccurate manual calculations are a thing of the past.


Commercial Road Data and Why It's Worth the Money
Free road data such as that from OpenStreetMap already does amazing things and may be sufficient for some purposes. In the professional field, especially in the logistics and transport sector, this is not the case. Inaccurate, incorrect or missing data end up costing a lot of money because the calculations that are made using the tool are incorrect. With open data, the completeness and currency of the data depends on the commitment of volunteers.
Official Data is Not Consistent Across Borders
Official data is usually not suitable either, because transnational data, often worldwide or for many countries, is needed in the transport sector. Reliable data from reputable sources from the public administration end at the latest at the country border, or even earlier, at regional borders. The formats are not consistent across countries. Populating many different data sources and keeping them up to date would be far too much effort.
For this reason, commercial offers have developed that meet the high requirements of professional developers of logistics software for example.
What you get for your money:
Global, consistent coverage
High accuracy and reliability
Commercial data goes through extensive quality assurance processes
Globally uniform specification
Optimized for the requirements of industry and business, rich attribution
Always up-to-date data – standardized update processes
Useful additional products (e.g. TomTom traffic data)

WIGeoGIS is Your Distributor for Road Data
We are a GIS specialist who has been on the market for over 25 years. We develop software and provide consultation. Our segment is classic geomarketing analysis, but we ourselves do not offer any services or software in the field of route management. Road data serve us well, for example when we calculate realistic catchment areas or market penetration.
Since we see ourselves as a full-service provider, our customers receive software, consultation and the necessary data directly from us. We have acquired a comprehensive overview of the confusing markets of geodata and market data, are always up-to-date with the latest developments and are partners with many large and small data providers.
When it comes to good road data, we often recommend TomTom data to our customers. TomTom has one of the largest and highest quality road databases in the world today. WIGeoGIS is the official TomTom distributor for the European market (data available worldwide).
However, depending on the task at hand, another data product may be more suitable for your application.
You benefit from
A direct contact person – a "real" person on the other end of the line
German-language contracts
Independent consultation
Best price performance ratio

Make It Easy for Yourself!
"We will work with you to analyze exactly what you need and put together an individual package specifically for you. We deliver the data either as raw data, preprocessed according to your needs or as an API. Since we know the market well, we can negotiate the most favorable price-performance ratio for you. Benefit from our know-how!"
Norbert Hackner-Jaklin, Key Account Manager at WIGeoGIS

Test the Road Data Now for Free and With No Obligation!
Test data*: Streets, speeds, classifications and more
Non-binding, free test
Test ends automatically without cancellation
I will gladly support you, also by telephone.

* The products of WIGeoGIS are intended for companies and are not suitable for private use. If you need a one-time market analysis, we will gladly make you a service offer.

FAQ
I would like to update my navigation system, update my maps or am looking for support for my GPS device as a private customer. Is this the right place to get help?

Our products are not aimed for private customers. Your provider should be happy to help you.

Even more data products available from WIGeoGIS