Address Search API QuickSearch
The Easiest Address Search Solution for Integration into Your Software
API for address search
Search in maps, GIS, WebGIS, databases, software
Autocomplete & typeahead function
Easy installation
Also available as a web service
You have certainly looked for addresses in maps or in other software applications before. And you certainly find it practical if the address is completed automatically and suitable address suggestions are made regardless of whether you enter the street name or the city name first.

Behind these results is an address search API, which compares the entered address with a huge address database, determines the appropriate address suggestions and ensures the correct spelling of the address. A geocoding runs in the background so that the addresses can be enriched with coordinates and displayed exactly on the map.

And that is exactly what our address search API QuickSearch does - fast, easy and super reliable!

QuickSearch Can Do Everything You Expect From an Address Search API
QuickSearch is an API for searching addresses in maps, GIS, WebGIS and other software applications. With the autocomplete and typeahead functions, it ensures fast and convenient address searches. The API can be easily integrated into any database or software. Many companies and organizations trust QuickSearch and use the address search API on a daily basis.
QuickSearch can:
Address search
Autocomplete and typeahead
Up-to-date reference addresses for Europe and North America and other countries
Output of coordinates for the address via geocoding
Correct, uniform spelling of addresses

Advantages of QuickSearch for Companies
Installation in your application or use as a web service
If desired, local data management and storage of the results in your database
Data processing on secure servers in Austria
Always up-to-date address data thanks to annual database updates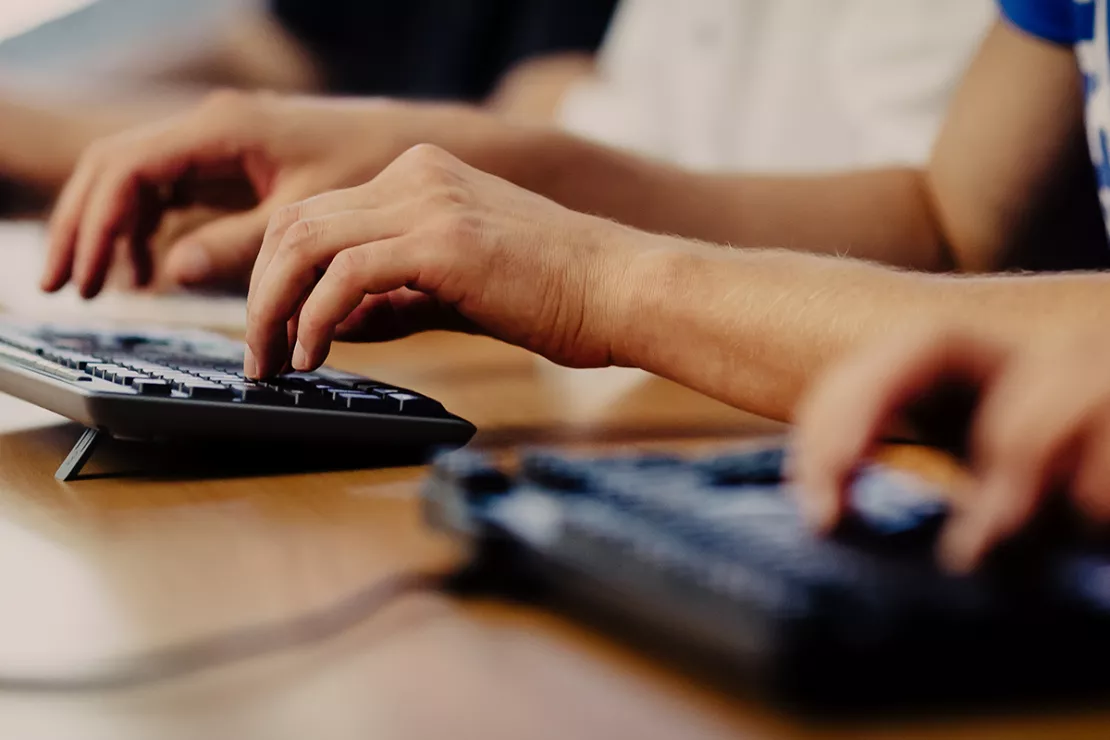 Companies Trust Our Address Search API
Our address search API QuickSearch has been used by numerous companies in various industries for many years. They often integrate the API into our other products, such as our WebGIS, our location analysis tools and our geocoder. QuickSearch is also integrated into databases and various software applications in order to be able to conveniently search and check addresses.
QuickSearch is used at:
Banks and insurance companies
Retailers and franchises
Real estate portals and brokers
Police and authorities
Media and advertising agencies
Pharmaceutical and healthcare companies
Companies search for these addresses and information with QuickSearch:
Customer addresses
Real estate addresses
Branch locations
Competitor locations
Service locations
Products and location characteristics: The addresses of the branches and locations assigned to the products or characteristics being searched for.
Events recorded by the police
Addresses in risk areas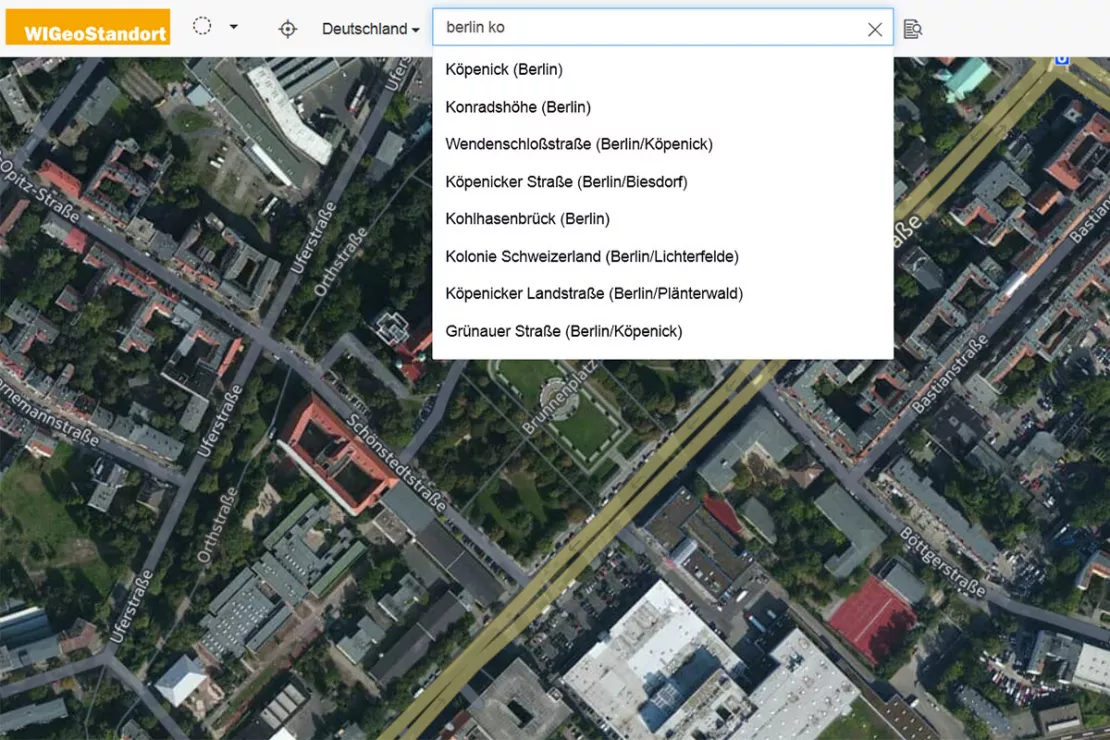 Small API, Big Impact: QuickSearch in Detail
QuickSearch is a high-performance and scalable address search module based on up-to-date web and database technology. It was particularly important during the development to ensure that different data sources could be integrated and that it could be adapted for the specific requirements of the customer. The API should leave nothing to be desired when searching for addresses.
Search the Way You Like
Enter your address or name in a search line and off you go.
With Typeahead, QuickSearch Understands Every Input Sequence
What do I have to enter first, the zip code or the city name or the street name or the house number? It doesn't matter! QuickSearch understands every order thanks to the typeahead function. You are free to enter the information however you like and you will still get the right address. When using QuickSearch, simply enter the address you are looking for however it comes to mind.
Autocomplete: You Start, QuickSearch Completes It...
You simply type the address in a single field and do not have to worry about following any particular sequence. The address search API will automatically suggest addresses and cities based on what you enter. QuickSearch works just like Google search. The important differences are that you can affordably install QuickSearch in your IT infrastructure and that the data processing takes place securely in Austria and not outside the EU.

Address Data and Coordinates
QuickSearch not only provides correct addresses, but also coordinates. This is very convenient.

Comprehensive, Up-to-date Address Data for Europe
Address data are available for all European countries and North America. WIGeoGIS optimizes the structure and content for the address search and in a further step integrates the data in the search database. QuickSearch is thus generally able to provide exact WGS 84 coordinates for street addresses. The address data is updated every year and is therefore always up to date.


Goodbye Chaos! Efficient Data Acquisition and Always Correct Addresses
When entering addresses, for example when new customer addresses are created in a CRM, errors often occur. The addresses are incomplete, typing errors creep in and the addresses are saved in a different order. All of this leads to an unsightly mess of address data, which causes more trouble and frustration. If QuickSearch is integrated, this can never happen again. Because when users type in their search, they are provided with accurate mailing addresses that can simply be selected. Afterwards, the accurate mailing addresses are saved in your databases and are assigned the correct XY coordinates. By making the address acquisition the same for the different channels of your business (online, telephone, intranet, etc.), you can reduce errors and costs.

Custom Extensions
Do you have further requirements or wishes for your address-related search? We also program custom extensions to meet your specific needs. An example of such a custom extension is the search for the names of customers or service providers. You enter the name and get their address.


Address Search API? Request Test Data
Do you want a uniform address search for your business based on a complete address database? As an IT service provider, are you looking for a modern address search? Then QuickSearch is the right solution.
We rely on QuickSearch ourselves in all of our geocoding & GIS solutions. The address search API is integrated in the Geocoder JoinAddress, the WebGIS WIGeoWeb, the location analysis tool WIGeoLocation and our QGIS solutions.

QuickSearch: Request a free initial consultation
FREE initial consultation on QuickSearch
Non-binding, without further obligations
By telephone or video call
Do you want the easiest solution for searching your addresses? I will gladly support you. Please contact me!