Content Management System in WIGeoWeb
Easy Administration of WebGIS
Intuitive and web-based. You hold the reins.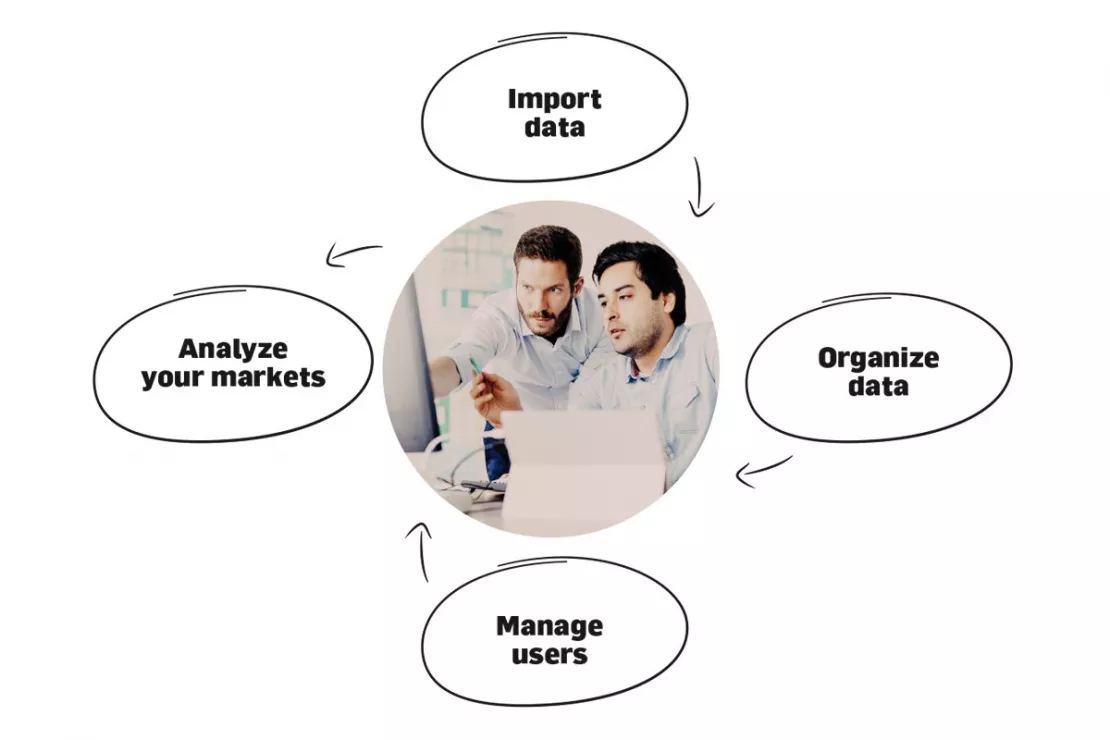 Integrated Content Management System (CMS)
Unique on the market! Allows you to easily and clearly manage your WebGIS:

Import data
Define the structure, presentation and naming of data
Create and manage users, rights and roles - who can see and use what?
All in your web browser

Video Tutorial: Managing Rights and Roles with WIGeoWeb CMS Is As Easy As Can Be
WIGeoWeb CMS is a unique WebGIS content management system that makes managing your users easy. Watch this 3-minute video to learn how to manage your users and their rights and roles in WIGeoWeb (English subtitles also available).

Just 4 Steps To Get Up-To-Date Market Analyses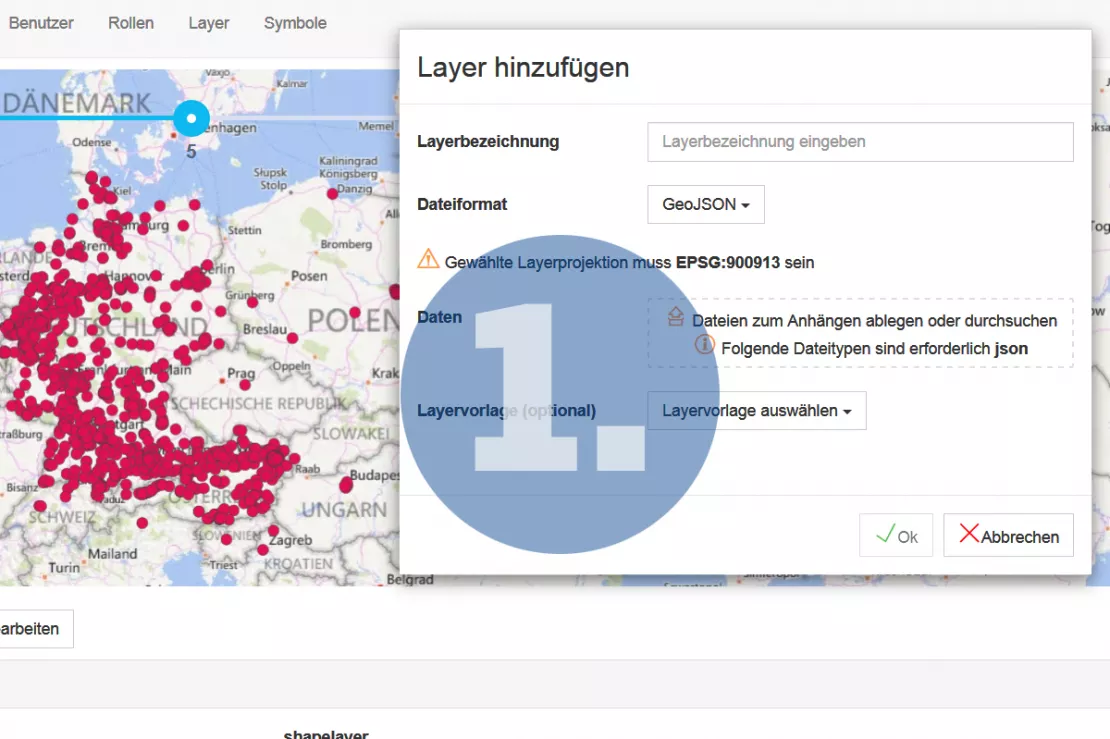 Step 1 - Import Data
WIGeoWeb communicates with all your systems via the necessary interfaces. You import your data into the CMS. For example:
Excel upload of address or reference data to simplify the addition of new layers
Directly from your integrated GIS software (ArcGIS, QGIS)
Upload Shape and GeoJSON (just drag and drop)
Directly from the integrated geocoder JoinAddress Web
Connection to the companys own database systems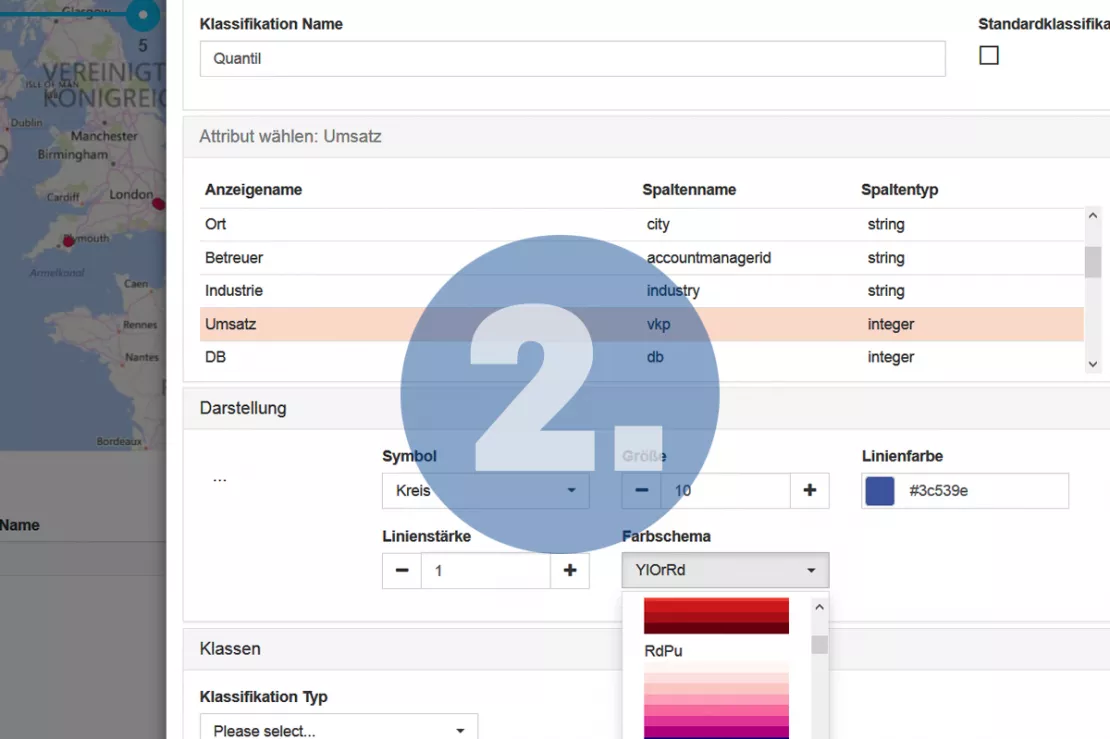 Step 2 - Organize Data
Optimize the content and layout of the data for your users within the CMS. You can define
the layout of the geodata (color, size, shape and order)
the structure and content of the data tables
the functions for data filtering, classification of values, labeling of your data and
the desired languages
according to your needs.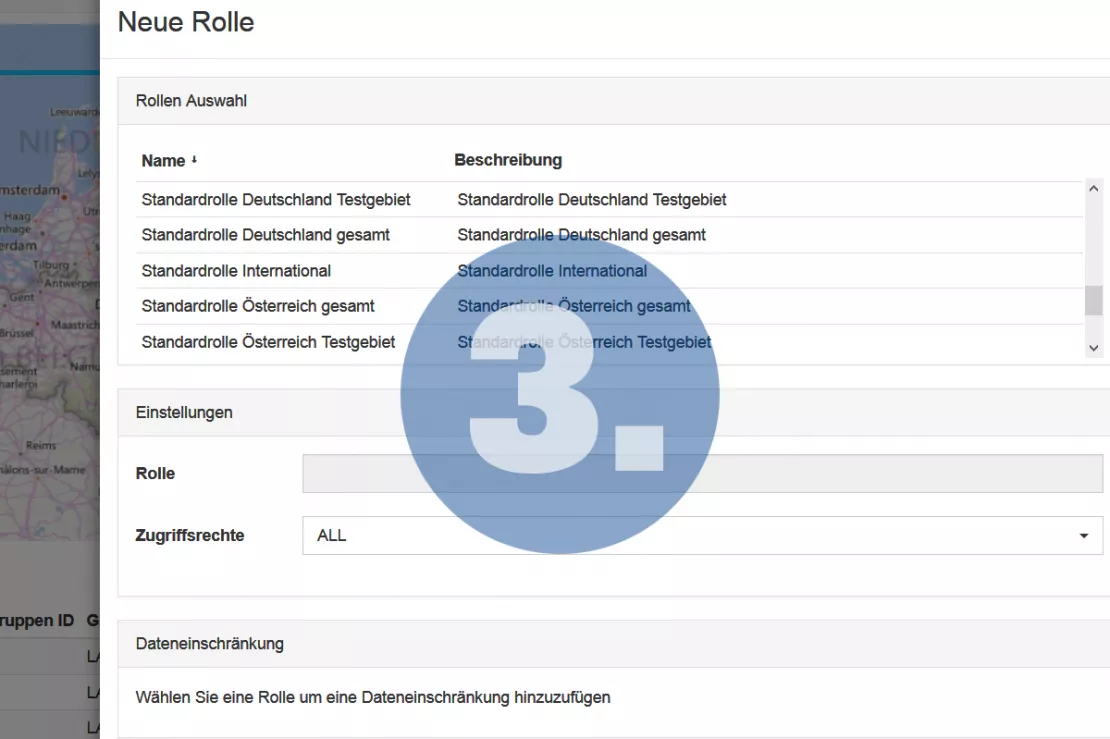 Step 3 - Manage Users: User, Roles, Rights
As a WebGIS administrator, you can set roles for your users and assign rights for which data and layers they can access.
For example, employees in controlling have access to different data than the employees in sales. Regional restrictions are also possible.

Step 4 - Perform Geomarketing Analyses
Now all authorized WebGIS users can
This Can Only Be Done With WIGeoWeb and Its Integrated Content Management System
"While it used to take at least hours, if not days, for the geomarketing expert in the company to provide the departments with the analyses they wanted, the browser-based WebGIS allows employees to create and share reports based on the latest data with the push of a button. They are supported through every step by the CMS and WIGeoGIS with their experience and many years of know-how!"
Wolf Graf, Managing Director WIGeoGIS


WIGeoWeb: Fill out the form, test it free of charge & without obligation!
Non-binding, free test for 30 days

Test ends automatically without cancellation
An employee will explain the tool in a short webinar*
* Information about the free test access: Standard regions with selected data in Germany or Austria will be made available. In Germany, these regions are districts in Munich and environs, and districts of Vienna and environs in Austria. The products of WIGeoGIS are intended for companies and are not suitable for private use. If you need a one-time market analysis, we will gladly make you a service offer.