Easy Administration of WebGIS
Content Management System in WIGeoWeb
Intuitive and web-based. You hold the reins.


Call us:
DE: +49 89 321998 0
AT: +43 1 7151987 0


Send us your question, comments or feedback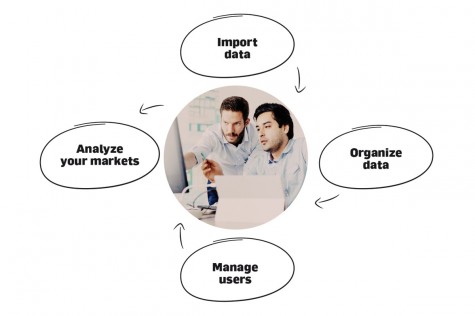 Integrated Content Management System (CMS)
Unique on the market! Allows you to easily and clearly manage your WebGIS:

Import data
Define the structure, presentation and naming of data
Create and manage users, rights and roles - who can see and use what?
All in your web browser

As a WIGeoWeb administrator, the CMS tool allows you to react and implement new requirements quickly and easily.

"Until recently, our customer's geomarketing specialists had to spend a lot of time handling GIS requests from colleagues in the departments and preparing the analyses and reports by hand, either periodically or upon request. With WIGeoWeb they now work more efficiently: With the integrated CMS, the necessary data is configured once and edited later if needed. The users then generate their own analyses, allowing the GIS expert to concentrate on more essential work." Thorsten Lange, Product Manager WIGeoWeb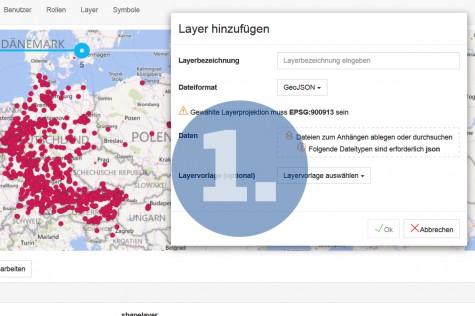 Step 1 - Import Data
WIGeoWeb communicates with all your systems via the necessary interfaces. You import your data into the CMS. For example:

1. Upload directly from Excel
2. Directly from your integrated GIS software (ArcGIS, QGIS)
3. Upload Shape and GeoJSON (just drag and drop)
4. Directly from the integrated geocoder JoinAddress Web
5. Connection to the companys own database systems

Step 2 - Organize Data
Optimize the content and layout of the data for your users within the CMS. You can define
the layout of the geodata (color, size, shape and order)
the structure and content of the data tables
the functions for data filtering, classification of values, labeling of your data and
the desired languages
according to your needs.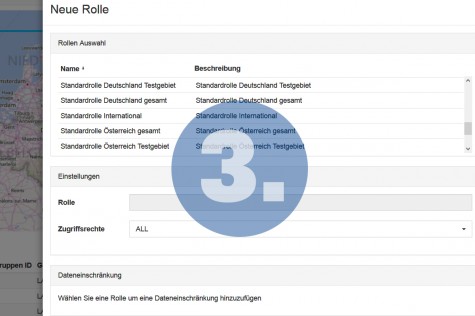 Step 3 - Manage Users: User, Roles, Rights
As a WebGIS administrator, you can set roles for your users and assign rights for which data and layers they can access.
For example, employees in controlling have access to different data than the employees in sales. Regional restrictions are also possible.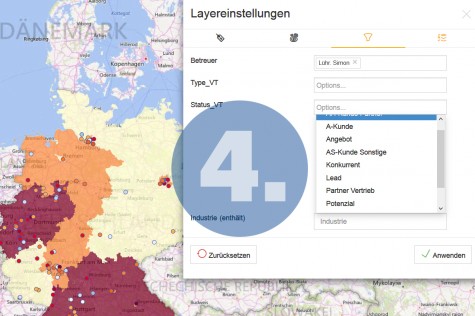 Step 4 - Perform Geomarketing Analyses
Now all authorized WebGIS users can
This Can Only Be Done With WIGeoWeb and Its Integrated Content Management System
"While it used to take at least hours, if not days, for the geomarketing expert in the company to provide the departments with the analyses they wanted, the browser-based WebGIS allows employees to create and share reports based on the latest data with the push of a button. They are supported through every step by the CMS and WIGeoGIS with their experience and many years of know-how!" Wolf Graf, Managing Director WIGeoGIS


Your direct route to us
Yes, I am interested in your products and services. Please send me more information or contact me.