Geomarketing supports the Vienna Chamber of Commerce

Call us:
DE: +49 89 321998 0
AT: +43 1 7151987 0


Send us your question, comments or feedback
GIS in the ServiceCenter shops of the Vienna Chamber of Commerce
The ServiceCenter shops (SCG) of the Vienna Chamber of Commerce have collaborated with WIGeoGIS in matters of location information and geographical data already for over 13 years.
The ServiceCenter shops (SCG) of the Vienna Chamber of Commerce have collaborated with WIGeoGIS on matters of location information and geographical data already for more than 13 years. The Vienna Chamber of Commerce offers its (future) members many services that are essential for company location planning on the one hand and for processing the data from various locations on the other.


For new founders, young entrepreneurs & entrepreneurs:
The SCG from the Vienna Chamber of Commerce supports entrepreneurs in their search for a suitable company location in Vienna and thereby procures potential renters for places of business for the real estate economy. "www.freielokale.at" is the largest platform involving available places of business and location information. To make location information as to the available places accessible to interested parties in an every more detailed manner, NEXTDOOR was installed on the website in collaboration with WIGeoGIS. The exact location of each place of business is thereby displayed cartographically and location decisions effectively supported.
Location analysis represents a further decision-making aid. Due to the fast pace, the high number of competitors or changing trends, young entrepreneurs and new founders have to ask themselves over and over again:
"Where is my target audience?"

"Where do I even belong with my business idea?"
Individually generated location analyses provide answers to these questions. Information on sociodemographics of residents, purchasing power, mix of trades and industry, competition, pedestrian frequency or public reachability of a place of business underpin one's personal, on-site impression with figures, data and facts.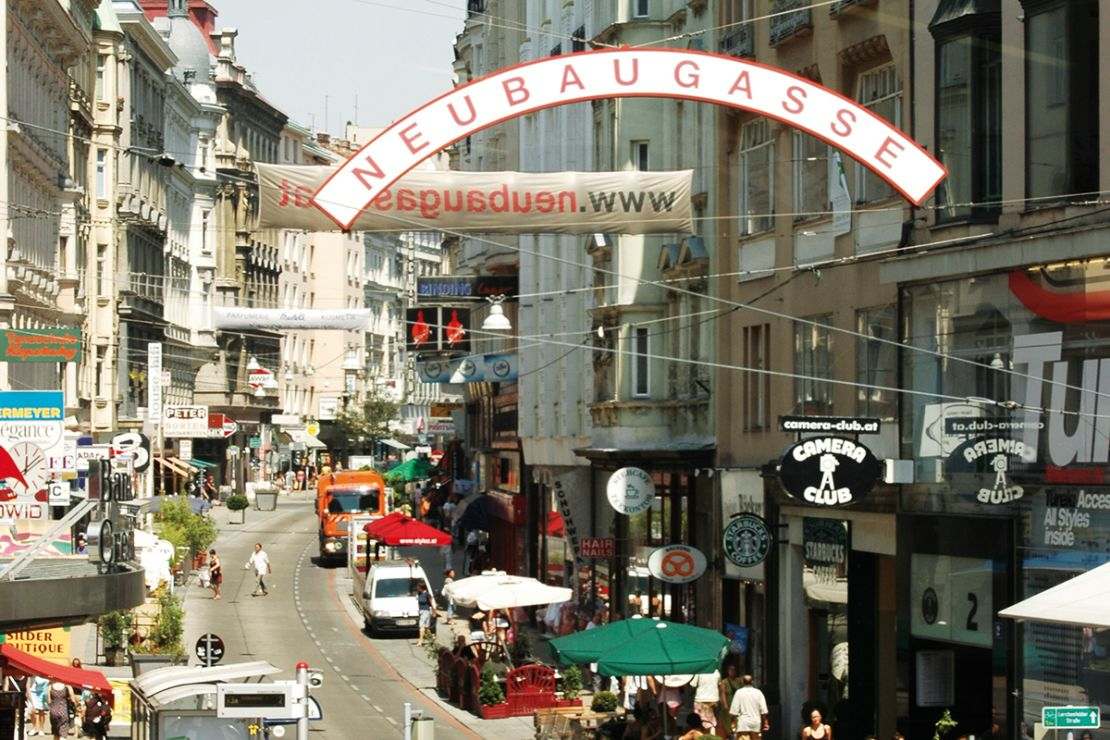 For real estate agents, property managers & building contractors:
Real estate experts have detailed information on places of business. However, information on the surroundings of a property to be brokered is also important in order to guarantee sustainable usage. 200,000 people move to Vienna every year or move within the city. With a few clicks, real estate trustees can pass on to their customers important data on finding an apartment. WIGeoGIS has developed a web GIS application for SCG with which real estate trustees can retrieve data and facts on the location of real estate and pass them on to their customers as an exposé.
Customers also have various needs for their future homes. A family wishes to know about nearby recreational facilities, paediatricians, pharmacies or grocers; for singles it can be important to know whether there are sports facilities, restaurants, grocers or launderettes in the area. The local provider folder "Welcome to your new home" combines this information practically in a custom-tailored brochure.

Simply contact us!
Please send me more information or contact me.