ROUTEX: A WebGIS that serves as a Branch Finder and a Route Planner
WIGeoGIS modernizes the SiteFinder & RoutePlanner and develops a mobile version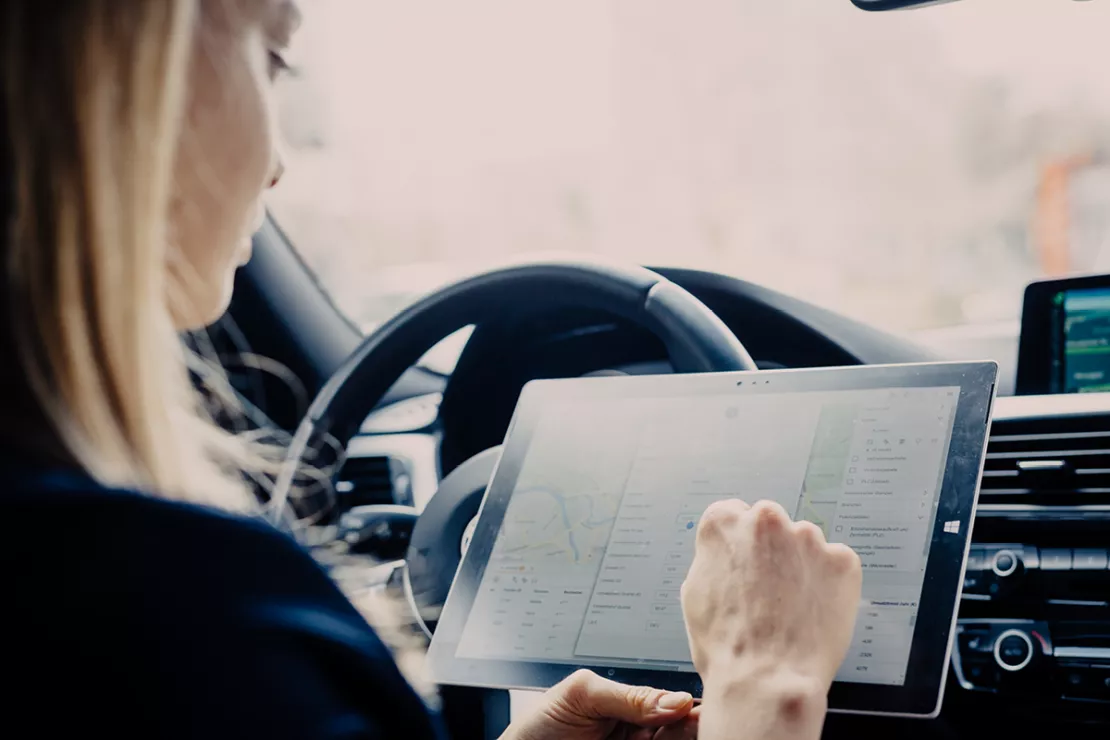 Case Study Overview
Customer: ROUTEX

Application: Branch Finder and Route Planner
Product: NextDoor Branch Finder, custom WebGIS Solution, Bing Maps Geodata
Goal: Improved user-friendliness and extended analyses by renewing SiteFinder & RoutePlanner and developing a mobile version
Use: ROUTEX Fuel card users
The New ROUTEX SiteFinder & RoutePlanner on the Web and Mobile Devices
No matter if it is super or diesel, cashless refueling is the standard on Europe's roads. And in many cases, a ROUTEX fuel card is used when a tank is filled or a toll is paid. With around 18,000 gas stations in 32 European countries, ROUTEX is one of the biggest fuelling network alliances in Europe.
ROUTEX is an alliance of four leading European oil companies. The distinctive ROUTEX logo can be found on BP, eni, OMV and Statoil fuel cards. This opens up a significantly denser and more comprehensive service network for the customers of the individual companies.

The Challenge
After many years of service, the existing SiteFinder & RoutePlanner was to be redesigned and expanded to include a modern mobile component. On the one hand, the goal was to have the new tool support fleet managers in their daily work. On the other hand, fuel card users should be offered valuable information for their travel preparation and on the road. This made it clear that the new application had to be designed not only for classic use on the PC but also for end devices such as smartphones and tablet PCs.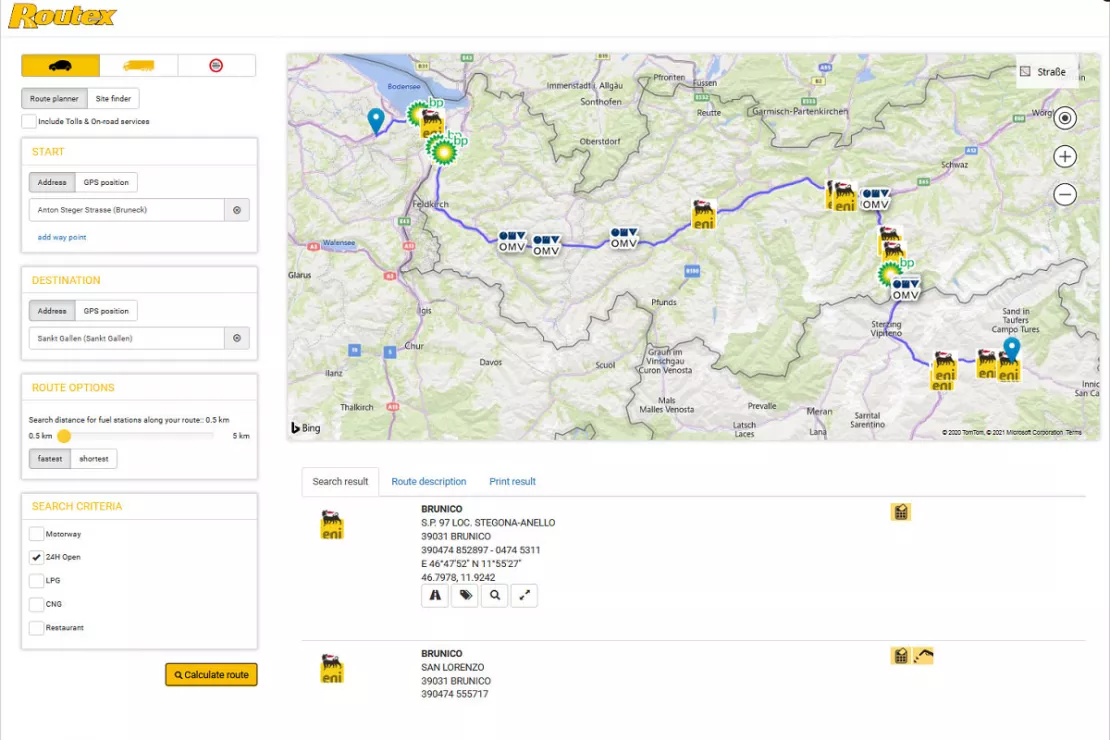 The Solution
WIGeoGIS successfully positioned itself in a Europe-wide call for tenders with the concept of a modern WebGIS solution based on the nextdoor technology from WIGeoGIS as well as a web app that can be used on all mobile platforms.

A highly differentiated search makes it possible to quickly find the desired gas stations either within the vicinity of an address or within a defined corridor along a route. The special feature: route calculation can also be made specifically for trucks taking into account restrictions such as total weight, height or width.

In addition to a detailed map, the search results provide a comprehensive list of all the gas stations including detailed information for each one. In addition to the classic Bing map, the user can also choose air and satellite views, making it possible for example to roughly estimate the size of the truck parking area at a highway rest stop.

Queries can be saved in a special login area . This allows ROUTEX website users to create their own personal network that is available at any time on PC or mobile device. In addition, it is also possible to send analysis results via e-mail in the login area . For example, this allows the fleet manager to send a "fuel plan" to their drivers.
"With WIGeoGIS, we have a partner who has not only offered us a technologically forward-looking solution, but has also provided comprehensive and competent support for every geographic issue related to such a solution."
Dr. Anton Platt, Chairman of ROUTEX

WebGIS - further case studies and information
Custom WebGIS: Request a free initial consultation
FREE initial consultation

Non-binding, without further obligations
By telephone or video call
Are you interested in the advantages of customized WebGIS? I will gladly support you. Please contact me!