Sky-supermarkets use geomarketing solutions for effective planning of expansion

Call us:
DE: +49 89 321998 0
AT: +43 1 7151987 0


Send us your question, comments or feedback
Food retail market: Sky-supermarkets use geomarketing solutions for effective planning of expansion
Sky-supermarkets is Germany's largest consumer cooperative in the food retail market. It belongs to over 53 000 members and, with a staff complement of more than 9 000, is one of the biggest employers and trainers in Northern Germany.
Sky-supermarkets operate successfully in the food retail market, running about 200 sky consumer markets, sky centres, sky XXL and plaza building the garden centres in Schleswig-Holstein, Mecklenburg-Western Pomerania, Hamburg, Lower Saxony and Brandenburg. The company has been using the ArcGIS geoinformation system and WIGeoGIS extensions for expansion planning since early in 2012. Examination and selection of real estate offers have been quicker and better ever since.

Expansion planning is central to Sky-supermarkets, because further expansion is expected to ensure success and growth for this commercial enterprise. Sky-supermarkets not only lease premises, it also purchases buildings/property. This poses a particularly high risk to the company. Selecting real estate for long-term success is therefore extremely important.

Marco Steenbock, among other, is responsible for location analyses. He is Sky-supermarkets Head of shop network planning. "Fast and uncomplicated expansion planning is very important to us", says Marco Steenbock. ArcGIS in combination with ModelBuilder, JoinAddress and WIGeoProfil, have been handling this since early in 2012.

Quick examination of real estate offers, using GIS
Since the introduction of the WIGeoGIS product, Sky-supermarkets need significantly less time for the examination of real estate offers received. Analyses are performed sooner and faster. There are several reasons for this, says Marco Steenbock: "Before GIS, we were spending a lot of time collecting the data required for our analyses. Thanks to the GIS we have all the requisite data at our fingertips these days." Sky-supermarkets can therefore perform analyses immediately, without long waiting periods. Templates for basic analyses are moreover available to the expansion planners for their evaluation of a location. This again saves the company time, since it can respond faster and make early decisions.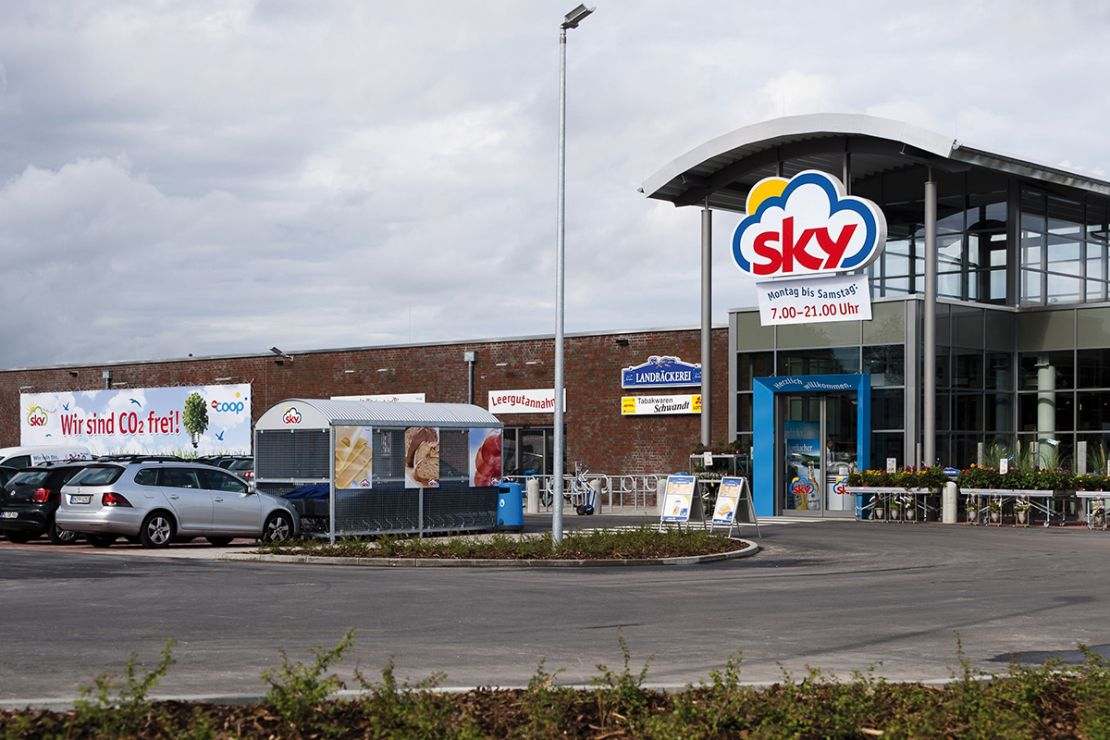 Better pre-selection of real estate offers, using GIS
The WIGeoGIS solution also offers Sky-supermarkets easier and more comparable prior sorting of real estate offers, since the analysis results are more comprehensive and accurate. Sky-supermarkets need more than just population data for its geomarketing analyses. "Since introducing the GIS, we are using a variety of data relating to the environment around new potential locations. This includes households and buying power", explains the staffer of the Sky-supermarkets Expansion Department.

The food trade company furthermore includes data relevant to competition in his analyses. "We will, for instance, also investigate whether there are other grocers or discounters in the vicinity, in the case of new potential locations", reports Marco Steenbock. "These analyses show us how far competitors and footfall generators are from a new potential location."

Information on the competition and the residential environment is essential to expansion plans. This allows Sky-supermarkets to assess whether the catchment area for a real estate location actually has adequate potential. Unsuitable locations may therefore be excluded from the decision making process faster and earlier than before. This saves the commercial enterprise time in terms of real estate inspections. Real estate rated as promising following the geomarketing and GIS analyses will receive preference for viewing. All this leads to more effective site planning.

Decisive reasons for selecting the WIGeoGIS geomarketing solution
"Sky-supermarkets to this day has no regrets about opting for the WIGeoGIS software", says Marco Steenbock. At the time, factors in favour of the WIGeoGIS solution included user-friendliness, modular design, flexibility in terms of individual demands and analyses and the good price-performance ratio. "After 18 months of cooperation, we in the Expansion department continue appreciating the customer service offered by WIGeoGIS. The Customer Service staff are very supportive with useful ideas about how we may solve certain problems and issues using geomarketing analyses", concludes Marco Steenbock.

Simply contact us!
Please send me more information or contact me.