Retail location analyses
Easily check location requirements and make the right site selection
WIGeoGIS web mapping solutions help you find profitable and future-proof locations.

Location Planning for Retail Businesses

Retailers are faced with huge challenges. The Hamburg Institute of International Economics (HWWI) concluded in a study: "The most important factor for ensuring the success of a retail distribution channel is (...) selecting the 'right', in other words future-proof, location."
Future-proof means that the location will be profitable in the long run. Simply choosing a prime location is therefore not necessarily the best solution. They are expensive and the rent prices continue to rise. Furthermore, stores in prime locations are not necessarily optimal for reaching the intended target group. Today's conditions require retailers to pay close consideration to the location factor and to analyze locations objectively.
Geomarketing provides the necessary tools for a future-proof location strategy and WIGeoGIS offers all the necessary building blocks from a single source: the geocoder JoinAddress for the localization of business, customer and competitor addresses, WIGeoLocation for comprehensive location reports in just 3 steps and desktop software for complex analyses including supplementary market data.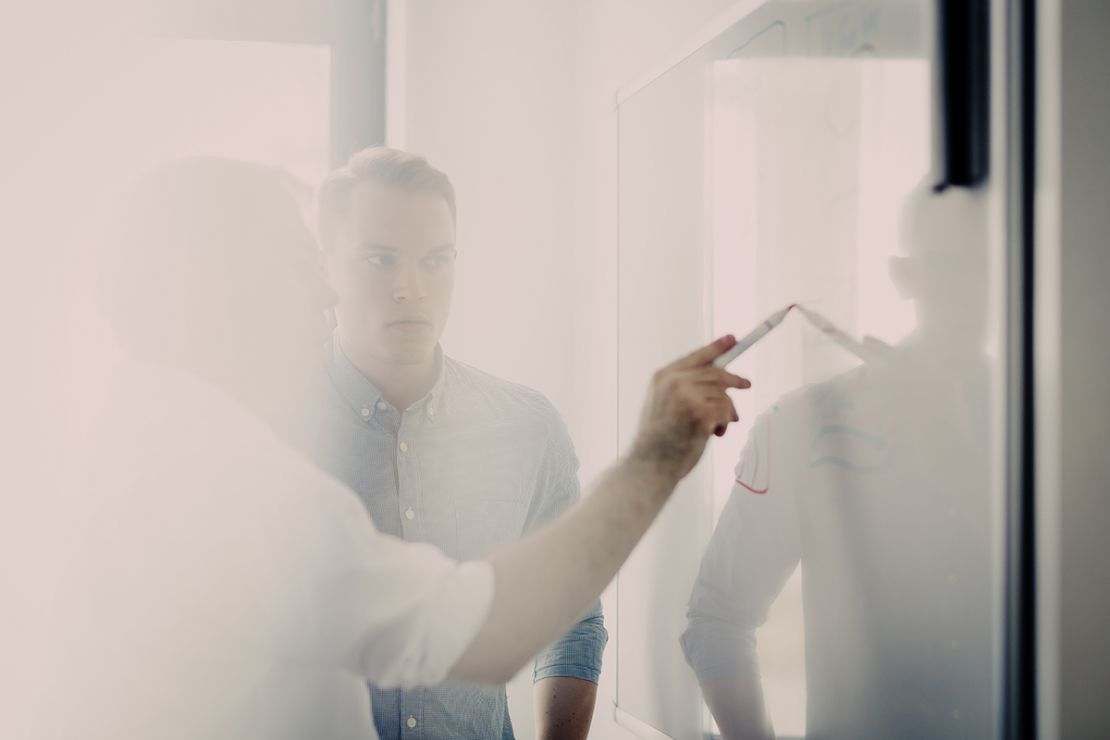 3 Advantages of Geomarketing for Retailers
Which are the advantages of geomarketing for retailers? Carsten Mainz, head of location development for INTERSPORT Germany, names the 3 biggest advantages of geomarketing for retailers in a short video statement.

Location Analysis
Analyzing the Profitability of Locations Based on a Score
Geomarketing analyses allow you to forecast the profitability of specific locations. This applies for both potential new locations as well as existing ones. An individual score can be calculated for each location, allowing it to be easily compared with other locations. When analyzing a location, the following questions for example play a role:
What is the turnover potential?
Is the potential being fully exploited?
How successful is the location now or how successful is it expected to be?
The scoring analysis is particularly suitable for analyzing a location. It takes place in the following six steps:
Definition of location factors
Calculation of catchment areas
Statistics per catchment area (number of residents, households, age and purchasing power structure etc.)
Weighting and scoring
Determining the individual score for each location
Classification
Based on the determined classification, a retail business can make an objective decision for or against a possible new location. It is important for the profitability analysis that there are a sufficient number of existing locations. At least 100 locations are recommended. Furthermore, the reported store sales must be for the same time period. Today, location analyses and evaluations are more important for retailers than ever.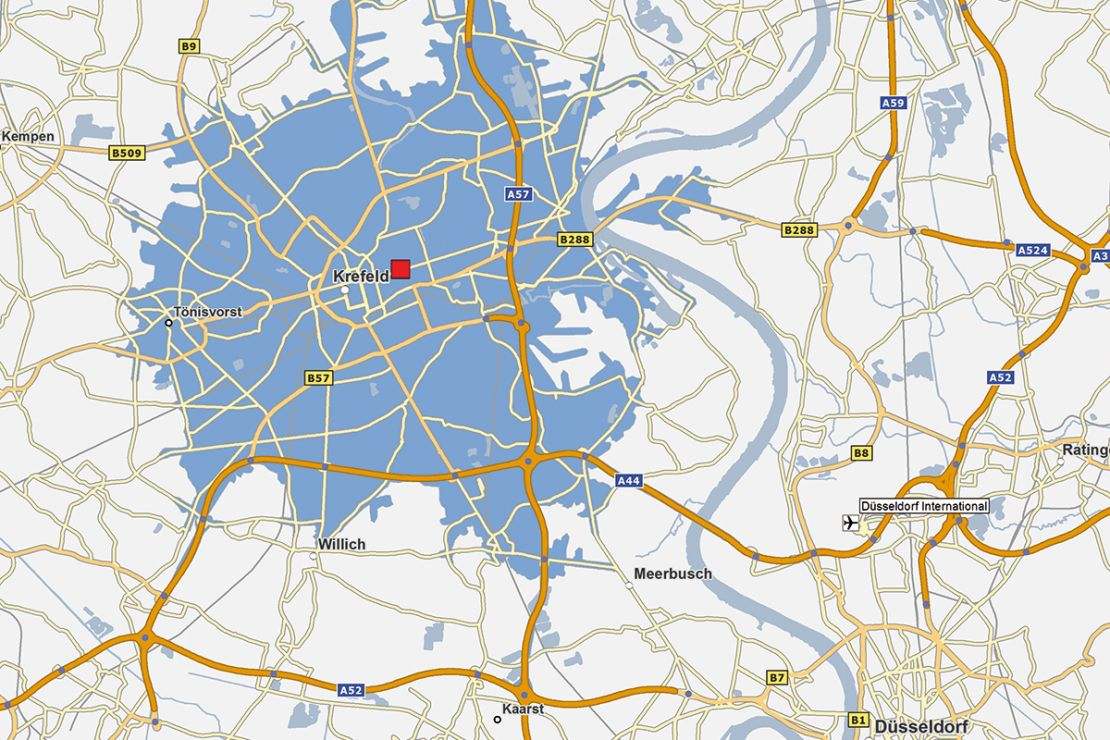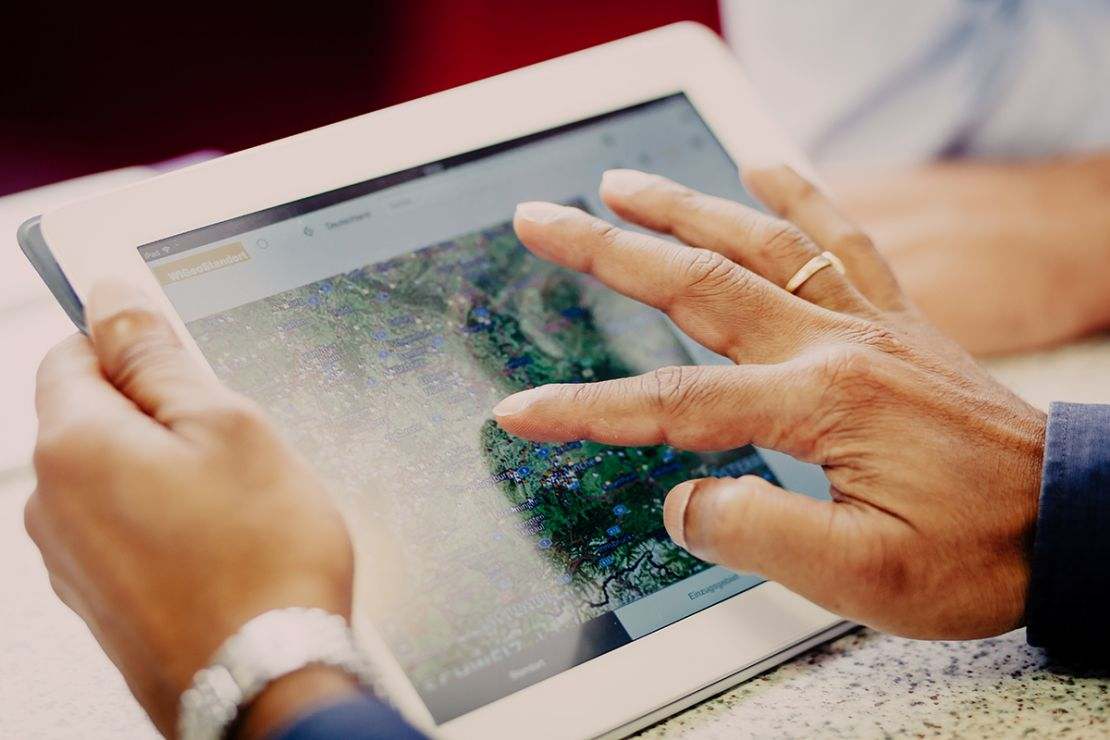 Geomarketing Helps You
Analyze the profitability of a location
Restructure branch networks, refurbish and relocate branches

Determine catchment areas for specific target groups
Prepare location-related sales forecasts and category management
Conduct competitive analyses and manage your company effectively
Target Groups and Category Management
Location-based Target Group Analysis
The fight for the customer and their money is getting tougher. This can be safely assumed based on the imminent population decline alone, with only slightly higher or perhaps even stagnant disposable incomes.That is why it is increasingly important for retailers to reach defined potential target groups. Geomarketing allows retailers to accurately locate their target groups.
There are two approaches for retailers when conducting target group analyses. First: the target group is known and easily identified by socio-demographic indicators. The goal here is to find areas where the target group is very strongly represented. This approach is particularly relevant for the opening of new locations. Second: The target group is not comprehensively localized.
The retail business wants to expand the target group for example, or shift their focus. To do so, the environment of the locations concerned are analyzed in detail based on figures from socio-demographics, lifestyle, footfall generators, market environment and market research results. This makes it possible to draw conclusions about the existing potential. The retail businesses can thus adjust their product range accordingly. Modern geomarketing software makes it possible to conduct environment and target group analyses at very detailed levels such as road sections or raster cells.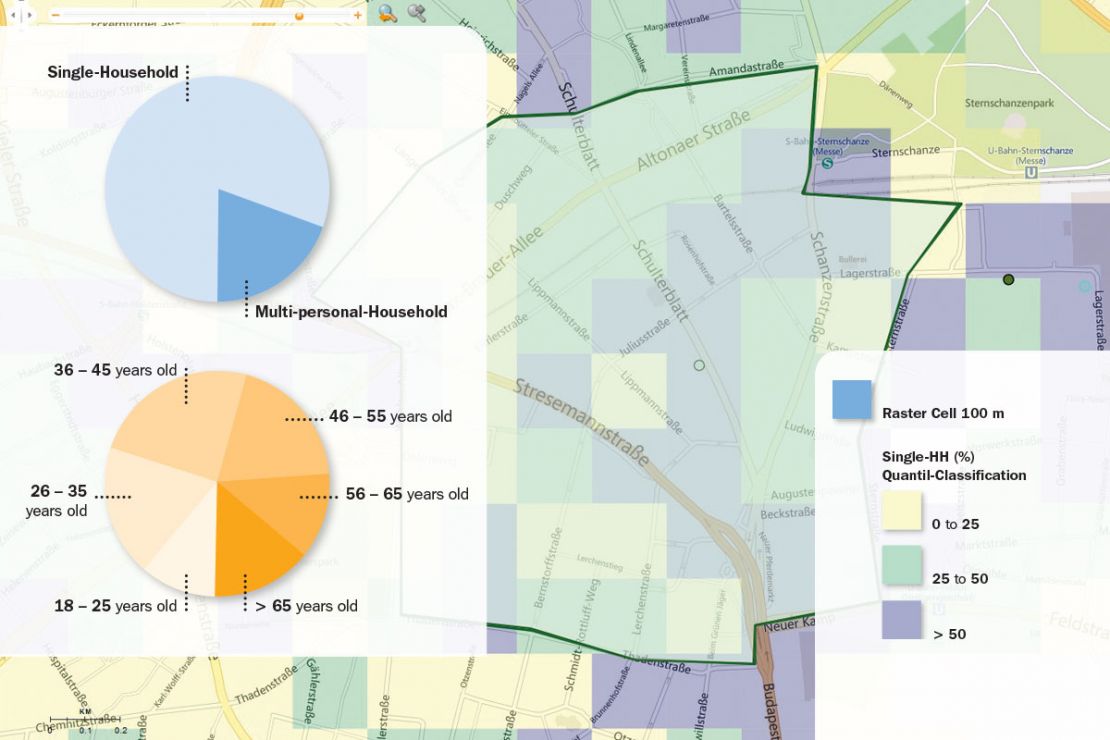 Category management in accordance with the target group and environment
An environment-optimized category management ensures the success and sustainability of a location. The spatial analysis of the location environment makes it possible to adjust the product range to the dominant target group in the area. Marketing activities can be tailored to the specific environment. The catchment area of the location is analyzed based on socio-demographic figures.
Such analyses not only make it clear why certain articles are not moving, but they also provide information about which products or packaging sizes will sell well based on the location environment. Data on the ethnicity of people living in the catchment area also provides further valuable information for your product planning and personnel management.
Management and Competition
Competitive Analysis and Management with Geomarketing for Brick-and-Mortar Retailers
For retailers, there are two areas where competitive analysis is absolutely essential. First is location planning: For expansions or restructuring efforts it is important to know where the competition is located and how successful their locations are. This knowledge influences the positioning and planning of your own locations. The second area is the direct comparison with the competition in terms of management. Here, retailers can compare the performance of their locations with those of the competition, for example based on the following criteria:
Development of your total turnover compared to store stock and market penetration
Sales for product categories and products
Number of customers
This helps you to determine the strengths and weaknesses of the individual locations and make the appropriate action plans. Geomarketing software thus helps you monitor and manage your retail business with predefined analyses and reporting functions. The system displays the relevant indicators on maps. Based on the results of the analysis, the maps can be color coded like a traffic light for example, thus serving as an early warning system. At a glance, it is clear where action is needed, allowing you to react more quickly.
Location Planning for Retail Businesses: Request a free initial consultation
FREE initial consultation on location planning for retail businesses

Non-binding, without further obligations
By telephone or video call
Do you want to plan your locations optimally? I will gladly support you. Please contact me!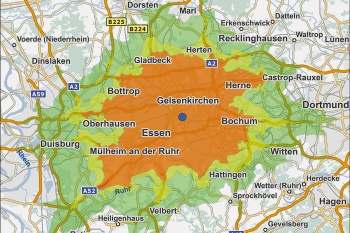 Geomarketing methods of site optimization in retail
With the help of Geomarketing software retail companies analyze existing and potential sites.
Learn more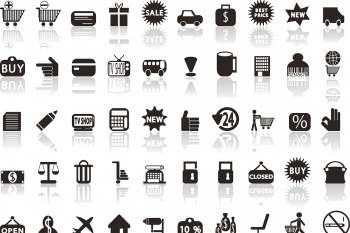 Find the relevant data for your location analysis
You can statistically check what environmental factors influence the success of a location with a geostatistical correlation analysis.
Learn more
FAQ
What solutions does WIGeoGIS offer for the requirements of the retail industry?

WIGeoGIS provides geomarketing analyses for your specific needs: as consultation in the form of one-time or recurring analyzes, as a WebGIS solution or as an expert workplace. Every option will provide you with custom results, software and data for your specific needs.

How do I get the appropriate potential data to perform spatial market analyses for the retail sector?

WIGeoGIS has an extensive network of data partners. We will help you select the right regional or national market data at the right price and individually prepare the data for your specific needs. Your internal location addresses and competitor data can be easily integrated into your projects using the WIGeoGIS Geocoder.