Can You Use QGIS?
Make Optimal Use of the Open Source GIS Software
QGIS is a complex, powerful GIS software. QGIS is free, but not for nothing! Unlike some other free tools, do not expect to learn how to effectively use it in just 10 minutes. WIGeoGIS helps with training, know-how, support and advanced functions. That is how to get the most out of your GIS!
Why QGIS is a Good Choice for Your GIS Software
With GIS software, you can collect, visualize, process and analyze data spatially, which in the corporate environment primarily concerns business data. You want to display your numbers on digital maps, for example to report to your boss or to convince the bank to fund your project. Presenting data spatially makes relationships visible at a glance that you would have difficulty identifying in a table. Classic uses for spatial analysis are location analysis, market penetration analysis and other business analyses.
With QGIS, you can do all of this while enjoying the advantages of open source software: worldwide developer and user community, expandability as needed, no license costs. You can simply download QGIS and get started.
... and why we can do something for you
As a beginner to GIS, you will quickly find: QGIS is not just "any free tool", it is very complex! It has to be that way, otherwise it would not be such a piece of powerful software.
The GIS experts among you have therefore known for a long time: It was not for nothing that you spent many a long night working on QGIS. However, what you learned during that time returned a rich harvest.
The good news: There is a faster way to do it ;-).
WIGeoGIS helps with training, installation and support, frequently requested advanced functions, and if that is not enough, with custom programmed additional functions.
But more on that later. Let's take a look first:
What type of GIS user are you? – Take the test!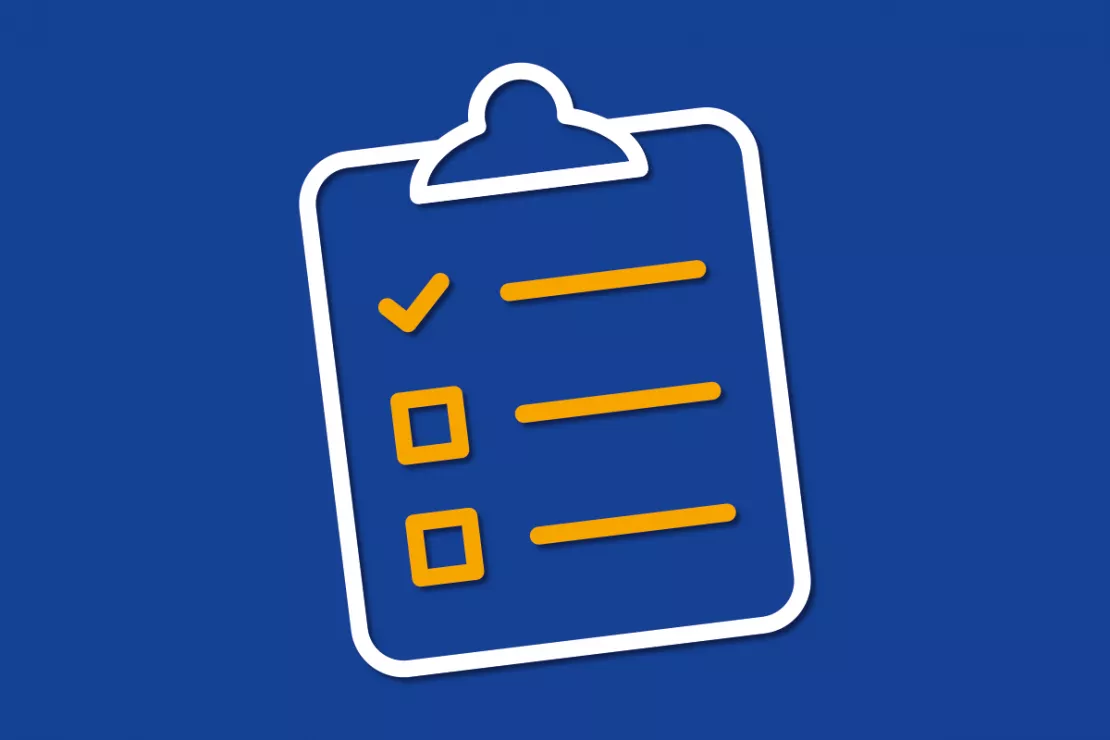 We know from our everyday business: QGIS users are as diverse as the functions of the software. What type of user are you?
Our list relates to GIS applications in a business environment, i.e. in economic geography.
The Impatient One
GIS and Geo are not my core area, but from time to time I would like to work with digital maps to incorporate them into a presentation or to carry out quick

analyses

.

For example, I want to view my sales,

target groups

or the competition by region.

I work in the SME environment and I am, for example, head of marketing or sales. I downloaded QGIS before, but I never used it because it was too complicated for me. I do not have much time

, and certainly not the time to figure out how to use it on my own.
The Power User
I use ArcGIS or another commercial GIS software and am looking for an alternative. I am a Power User and I am familiar with GIS systems.
I am already a QGIS Power User, but I am reaching my limits. I need support or a specific function that the software does not offer.
The Area Planner
One of my core tasks is

area planning

in my work as a sales manager, in customer service or in other areas.

I am familiar with GIS systems. I have not yet found the ideal

area planning software

.

I would like a software solution to help me quickly and easily optimize my areas or monitor them continuously, according to criteria such as sales penetration, travel times and place of residence of the employees.
The MapPoint Fan
I am looking for an alternative to Microsoft MapPoint, which has been discontinued. There is also no longer any online support.
The Far-sighted One
I am a manager and recognize the potential of GIS. I or my employees have had good experiences with QGIS and I believe geomarketing and GIS analyses are a good management tool and help to make informed decisions. Now we want to broaden the use of GIS and make it accessible to more employees. I am not absolutely set on QGIS and am open to advice. However, we should still be able to continue using the solution we have already developed.
WIGeo QGIS Solutions and Services to Ensure Your QGIS Application Will be a Complete Success
WIGeo QGIS Plugin – Advanced Functions for Geomarketing
"QGIS is not software for business per se," explains Uwe Hain, Key Account Manager and number one contact for the open source GIS at WIGeoGIS. "It lacks features that are helpful for common business scenarios, so we developed a plugin that includes all the functions most requested by our customers."
The most important functions of the plugin are:
Address search

Digital maps and worldwide aerial photographs

Calculate catchment areas and distance matrices

Functions for frequently used

market analyses

–

market penetration analysis

, matrix analysis and many more with just a few clicks of the mouse.
Complete listand detailed information about the additional functions
Example: Location Analysis
Uwe Hain gives an example of a typical application with the QGIS plugin: "You want to open a branch in the city center and have already considered several locations. You know that you have to have at least 5,000 people in your target group at the location in order to be profitable. Your target group is women over 40 with high purchasing power.
Now enter the locations in the address search, geocode the addresses and display them on the map as dots. You calculate the catchment areas based on a 10 minute walking distance (alternatively in meters) for each location and they are now also displayed on the map. Next, overlay the catchment areas with the data for the population, age, gender, and purchasing power. With just a few clicks you can see exactly where the most potential customers from your target group are located."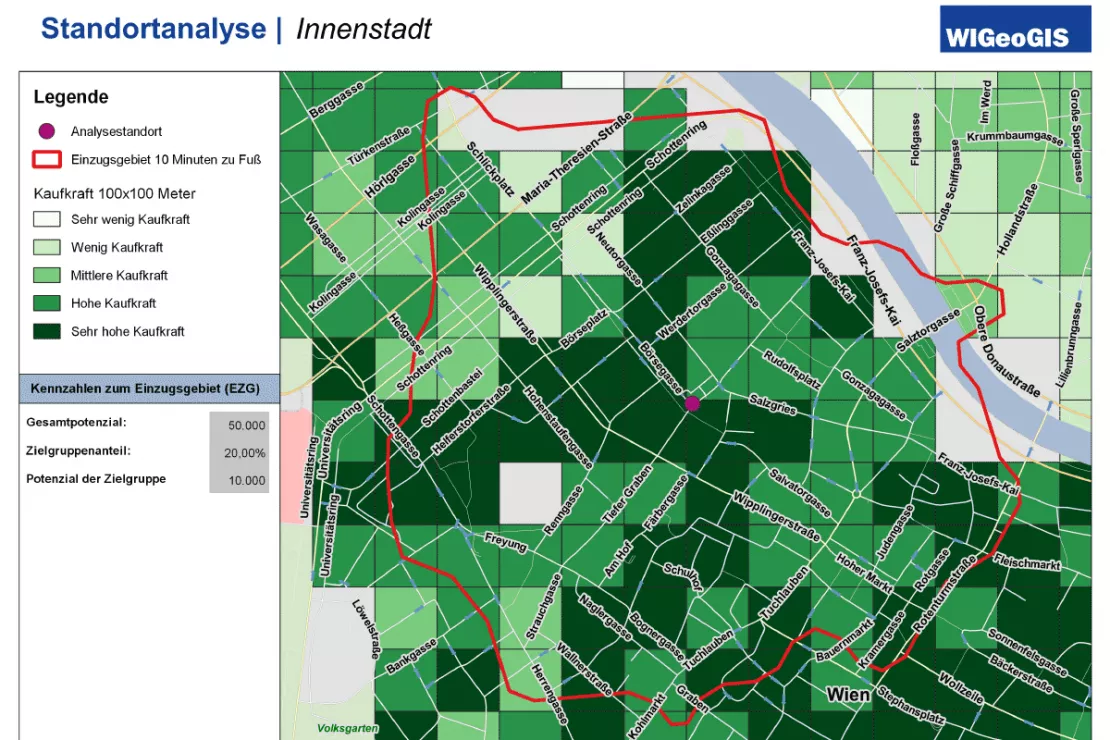 The image shows a location with a catchment area of 10 minutes walking distance in downtown Vienna. The total potential of 50,000 people results from the residential and daily population. The target group share, i.e. filtering by gender = female, age> 40, purchasing power = high / very high, is 20% of 50,000.
The result is a potential of 10,000 women over 40 with high purchasing power in the catchment area.
Installation
We install QGIS for you and configure it so that it is best suited for your needs and also provides a better overview. We of course also integrate our plugin and test everything. You receive a clean, flawless workplace along with written instructions on how to use it.
Training
Investing a few hours in training certainly pays off. We tailor the training to your specific needs and applications. Since you and your employees are the only participants, we can work on actual questions right from the start.
To make things more convenient and to save costs and effort, we also offer training via web conference. A service we have offered since long before Corona ;-)
More information about our trainings
Support
At this point, you should be well prepared and ready to go, but if questions come up during your day-to-day work, it is important to have a contact person. "Should you have technical or content-related questions, you can simply contact us by phone and we will always find a solution," says Andreas Marth, Head of the Service Team in Vienna. "For example, we often provide consultation on the integration of QGIS into the existing system landscape, on the selection and integration of data and on the methodology of the analyses."
Territory Planning Software
In addition to our QGIS plugin, we offer another plugin specifically for automated territory planning: WIGeoATP. Customer support or sales areas that are too small, too large, too many, too few or unevenly distributed are a thing of the past.
Custom Programmed Extensions
Is a function that you need for your very specific business still missing? We also program custom extensions.
Market Data
For business and market analyses with QGIS, you work with your internal company data. Often, however, you also need external market data, e.g. on population or purchasing power. Sometimes you need to purchase this data, but when you do, please be sure it is good quality and in the appropriate granularity! The offer is confusing and the search for the right market data can take a long time. Here too, we can help you save time and money by recommending the most suitable provider for your needs and ensuring a good price-performance ratio.
Consultation, Outsourcing Projects
We are not only a software company, but also a consulting company. We have extensive know-how in spatial analysis and a wide range of methods. We share this know-how with you and support you through every step of your project. Of course, you can also outsource tasks to us and know your project is in expert hands.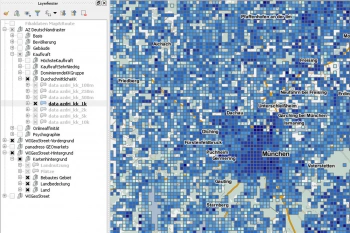 Geomarketing Software WIGeo QGIS Universal
The universal geomarketing software. With all the advantages of an open-source software, expanded by our know-how and our professional support.
Learn more
Simply Intelligent Territory Planning Software - WIGeoATP
Automatically plan, divide and visually display sales territories. At a Zip Code or municipality level. In every European country.
Learn more
QGIS Software: Request a FREE Live Demo!
FREE Live-Demo* of QGIS Software
Non-binding, without further obligations
Online presentation via video call
Do you want to know more about QGIS Software? I will be glad to support you.

* The products of WIGeoGIS are intended for companies and are not suitable for private use. If you need a one-time market analysis, we will gladly make you a service offer.