Market Data for Austria
Identify your market potential
Current population statistics, age classes, housing situation, family structure, life phases, purchasing power as well as hundreds of other characteristics are provided by WIGeoGIS as market data for Austria. Demographic data spatially processed. Updated annually.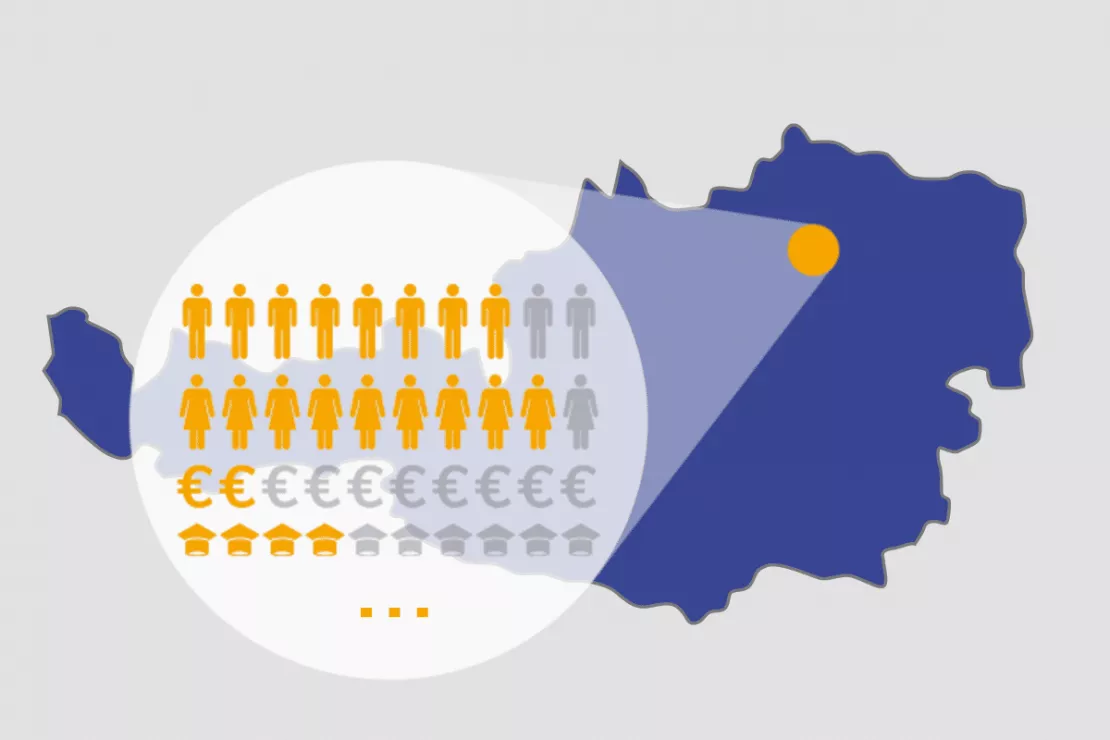 From Admont to Zwettl
Residents by primary and secondary residence, number of buildings, residential buildings, apartments
Population structure (age, gender, nationality, etc.)
Households by size or by life cycle in %
Building types
Marital status and education




Have you become curious? Request now test data for Austria for free and without any obligations!
Demography and Population Structure Austria
Did you know that Sölden is the largest municipality in Austria in terms of area? Approximately 3,100 people live there in an area of 466.78 km². In Favoriten, the most populous district of Vienna, approximately 200,000 people live in an area of just 31.8 km². If Favoriten was a city, it would be on par with Linz, the third largest city in Austria.
Socio-Demographic Data for Your Business
Territory planning and market penetration analysis
Network optimization
Marketing and advertising planning

ArcAustria: Up To Date Market Data for Austria
Complete and comprehensive. For all of Austria or by region depending on your needs.
ArcAustria is the basic geomarketing data product from WIGeoGIS for the Austrian market in cooperation with Statistics Austria. The market data* comes from the Federal Institute of Statistics Austria, i.e. from an official agency, including the register count, the successor of the census. WIGeoGIS delivers the spatial levels. Both the regional market data and the spatial boundaries (municipalities, ZIP Codes, statistical districts) are updated annually. We have over 25 years of experience integrating demographic data into geomarketing systems.

*The list prices of Statistics Austria apply for ArcAustria.
Available spatial levels in Austria
Municipalities (average 4,130 inhabitants)
ZIP Codes (average 3,950 inhabitants)
Statistical Districts (average 1,000 inhabitants)
Geographical grid in different sizes e.g.
250x250 m (average 37 inhabitants)
100x100 m (average 15 inhabitants)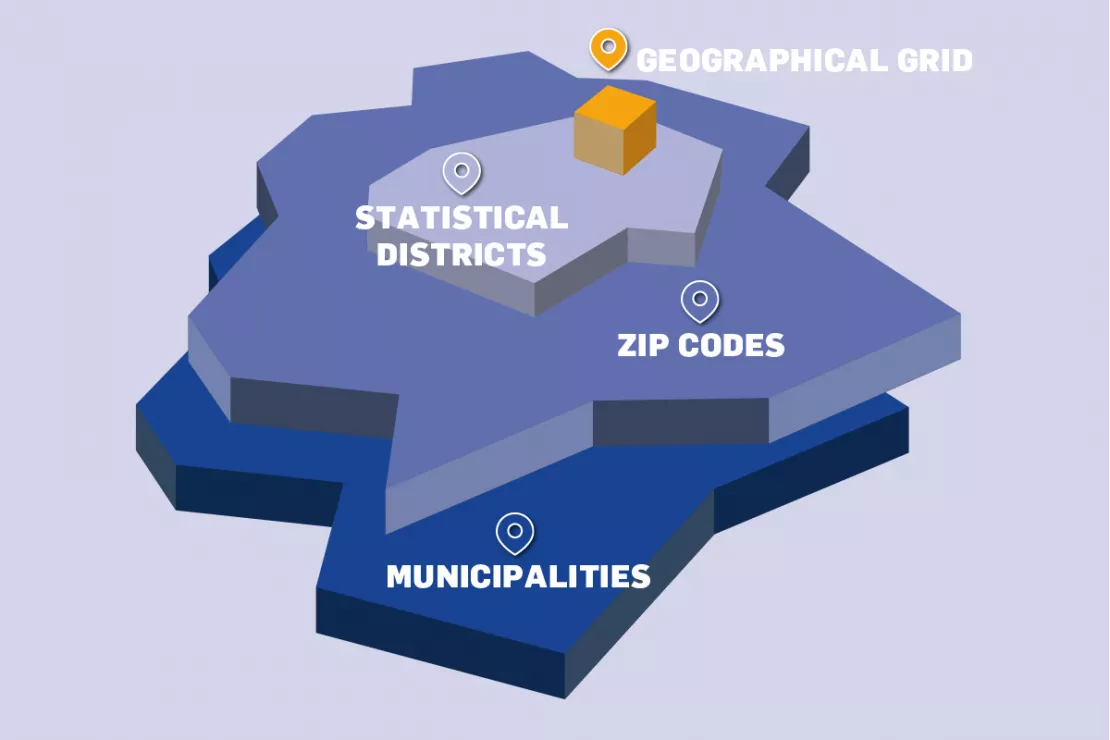 You will immediately identify your market potential. Test our Market data for Austria without obligation and free of charge!
Less is Sometimes More - Why You Should Ask Us
"The largest available amount of data or the highest level of detail is not always the best way to reach your goal. In ArcAustria, the data is available in every common spatial unit. We will help you decide which units are best suited to answer your questions. Thus we not only provide meaningful results for your analyses, but also help you to save costs. Through our sales partnership with Statistics Austria and numerous Austrian market data experts, we have a complete overview of the Austrian market. Tell us what you want to know and we will provide you with the right data."
Kai Barenscher, Senior Consultant WIGeoGIS

We are like a well-stocked retailer. We provide you independent consultation and ensure that you always get the best price.

Market data Austria: Test now free of charge and without obligation!
Test data* on demographics, purchasing power or other characteristics
Non-binding, free test
Test ends automatically without cancellation
Receive test data* as Excel or shape file
I will gladly support you, also by telephone.

* Information about the free test data: Selected test data for Austria is available for districts in Vienna and the surrounding areas. The products of WIGeoGIS are intended for companies and are not suitable for private use. If you need a one-time market analysis, we will gladly make you a service offer.

FAQ
Which spatial levels should I use for my analysis?

That depends on your question. You can choose from fixed raster cells in two sizes, ZIP Codes, municipalities and statistical districts. For small-scale analyses, e.g. location analyses, raster cells of 100x100 m have proven ideal. For many regional analyses, however, the use of ZIP Codes or municipalities makes more sense, because if you query an area that is too small, you can easily lose the overview. We analyze your requirements and help you select the right spatial unit for your needs.



How is the market data collected in ArcAustria?

The survey is conducted by Statistics Austria. Statistics Austria has developed two instruments, the register based census, successor to the population census, and the adjusted employment statistics, which are updated annually on the respective reporting dates of January 1st and October 31st. Approximately 30 administrative and statistical data sources are linked to collect the data. The market data for Austria covers the areas of demography, education, employment statistics and commuter behavior. WIGeoGIS is a sales partner of Statistics Austria and integrates the data spatially into the ArcAustria products, which are required to use the data in GIS and geomarketing software.


What do I have to take into consideration in terms of the GDPR?

The EU General Data Protection Regulation is about the protection of personal data. Aggregated market data is in principle compliant with the GDPR. The data is anonymized and it is impossible to draw any conclusions about individual persons. All the market data we have in our portfolio is 100% compliant with the data protection laws.