Call us:
DE: +49 89 321998 0
AT: +43 1 7151987 0


Send us your question, comments or feedback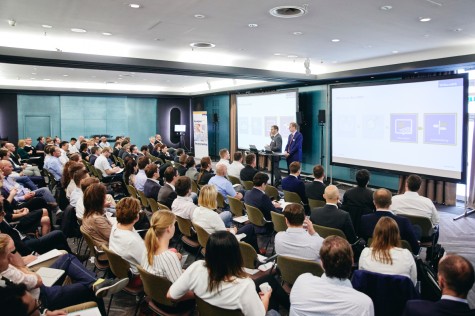 Knowledge Day Munich 2018 - A Look Back
The Knowledge Day of WIGeoGIS is an annual fix point for all interested parties and users of Map-based Business Analytics. More than 100 visitors gathered to learn about current trends and applications in geomarketing on June 7th, 2018 in Munich. Case studies by well-known companies and organizations provided insight into the daily benefits and were met with great interest.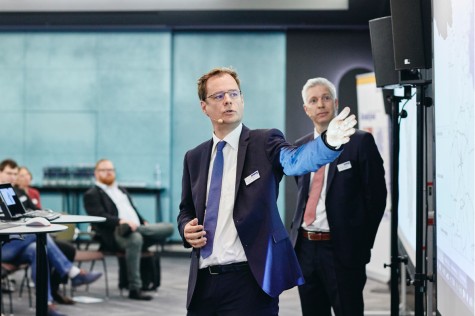 Sales Territory Planning Software for Automatic and Manual Optimization
An optimal sales territory structure is a must for successful market development. There is a need to tap potential and distribute the workload fairly. Key Account Manager Marc Urner and Team Leader GIS Services Alexander Wölfel presented the new software from WIGeoGIS and showed how to plan and restructure sales territories.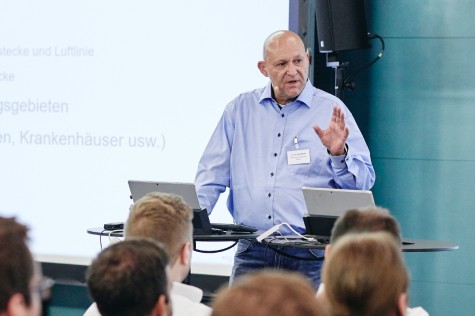 WebGIS Supports the Association of Statutory Health Insurance Physicians of Bavaria (KVB)
KVB project manager Thomas Havemann explained in his lecture how WebGIS Software supports KVB in securing statutory medical care. Requirements planning and needs assessment of doctors offices in all disciplines has reduced manual effort, shortened auditing time, and standardized outcomes.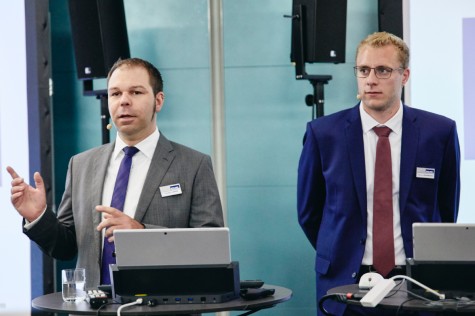 Content Management for Your WebGIS
Internal and external data are combined and analyzed on digital maps, explain Senior Consultant Thorsten Lange and Marius Herrmann, Team Lead GIS-Services, summarizing the benefits of WIGeoWeb. For this purpose, WIGeoGIS has extended the WebGIS software with a Content Management System (CMS). It serves to prepare as well as present information, making it easier for users to work with the data.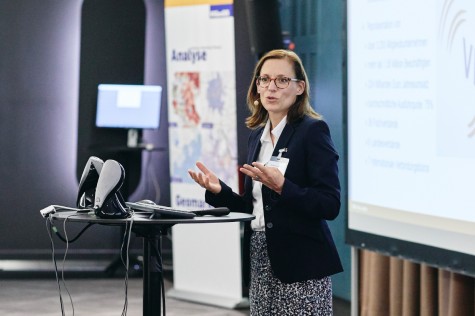 VDMA Supports Sales Management with VISTAmap
Dr. Nina Janßen, VDMA Landtechnik, explained how VDMA members use tractor registrations and agricultural structure data together with WebGIS-Software from WIGeoGIS. VISTAmap is characterized by the separate use of customer-specific data and individually different applications. Following the motto: Those who wish to move something, take part.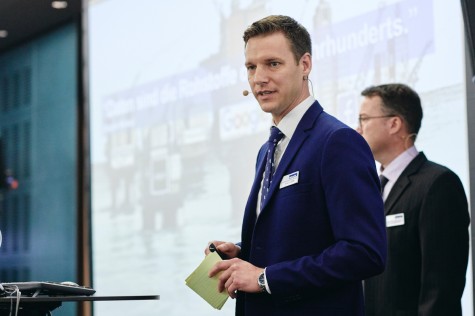 Recognize Potential with Up-to-Date Market Data
We at WIGeoGIS love data, said Senior Consultant Simon Lühr and Josef Mayer, GIS Services, because to be successful in the market, it is vital to understand the market. And that is exactly where data helps. The speakers presented common content and the most commonly used spatial units from up-to-date market data. Practical examples and tips rounded out the presentation.

INFORMATION ABOUT KNOWLEDGE DAY 2019
The next Knowledge Day will take place in May 2019 in Vienna. If you would like to take part in the next WiGeoGis Knowledge Day, simply contact me!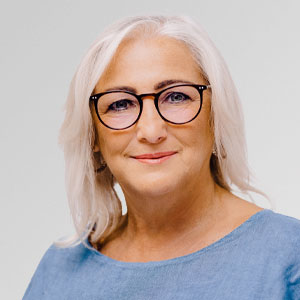 Eva MINAROVICH
Executive Assistant
em@wigeogis.com
+43 1 7151987 14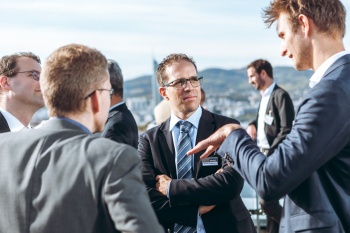 Geomarketing and Spatial Analytics Event - Knowledge Day Vienna 2017
A look back at the austrian platform for exchanging knowledge and innovative solutions in the fields of geomarketing and map-based analytics.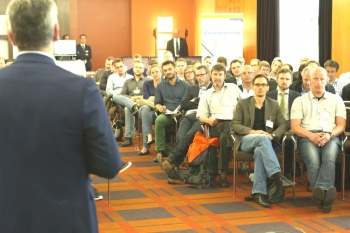 Video: Case studies - spatial and location analytics for business
See the highlights of WIGeoGIS geospatial and location analytics event. Learn in this 5 minute video about the advantages of using GIS in business.