Call us:
DE: +49 89 321998 0
AT: +43 1 7151987 0


Send us your question, comments or feedback
WIGeoGIS KNOWLEDGE Day Munich 2017
Map-based Analysis and Geomarketing
In addition to the case studies from CLAAS, easyApotheke and the National Association of Statutory Health Insurance Physicians, this year's Knowledge Day will focus on the topic of data. WIGeoGIS will answer such questions as: How can companies get the most out of their own and external data? What is the easiest way to integrate data?
Place and time:
Wednesday, May 17th, 2017 10:00 a.m.
Hotel Le Meridien, Bayerstrasse 41 80335 München
Program:
PLEASE NOTE THAT ALL PRESENTATIONS WILL BE HELD IN GERMAN LANGUAGE WITHOUT TRANSLATION!

10:00 a.m. WELCOME

10:15 a.m.
BASIS FOR SUCCESSFUL DECISIONS - INTEGRATION OF MARKET AND COMPANY DATA
Smooth handling between databases, desktop GIS and modern web applications
Uwe Hain / Josef Mayer (WIGeoGIS)

10:45 a.m.
EASY PHARMACY: LOCATION ANALYSIS FOR THE GERMAN PHARMACY MARKET
Partner Consultation with Competent Support from WebGIS
Katharina Frohn / Jens Berger (easyApotheke)

11:15 a.m. Break

11:45 a.m.
VARIOUS USES FOR DETAILED MARKET DATA
Providing geo-functions and data to a wide range of users
Alexander Wölfel / Holger Schurr (WIGeoGIS)

12:15 p.m.
WIGEOGIS RESEARCH ACTIVITIES
Renate Dumberger (WIGeoGIS)

12:30 p.m. LUNCH TOGETHER

1:45 p.m.
SUPPLY RESEARCH AND MEDICAL NEEDS PLANNING
Modern Map Solutions for Small-scale Nationwide Supply Analyses
Pascal Schöpe (National Association of Statutory Health Insurance Physicians)

2:15 p.m.
UNDERSTAND BETTER AND ACT PURPOSEFULLY - WEB-BASED GEO-REPORTING
Marius Herrmann | Simon Lühr (WIGeoGIS)

2:45 p.m. BREAK

3:15 p.m.
CLAAS: WEB-GIS FOR INTERNATIONAL DISTRIBUTION NETWORK DEVELOPMENT
Automated: From Data Import and Clearing to Analysis and Reporting
Nato Klems (CLAAS)

Interesting lectures and a stimulating exchange of knowledge await you. Our team will be available during the event to answer your questions.




Register here: Knowledge Day 2017 in Munich
"Register now! Wednesday, May 17th, 2017: Knowledge Day 2017 in Hotel Le Meridien directly next to Munich Central Station. Because as always, the number of participants is limited!"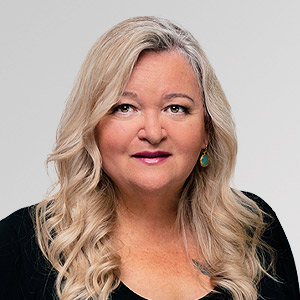 Jaqueline PURUCKER
Executive Assistant
jp@wigeogis.com
+49 89 321998 31