Geomarketing Event - WIGeoGIS Knowledge Day
The German-language Conference and Platform for Geomarketing, GIS and Location Intelligence
Attention: Due to the Corona Pandemic the planning of the next event has been postponed. However, we are still at your disposal.
For over 20 years, the WIGeoGIS Knowledge Day has been the geomarketing event that the GIS and geo industries do not want to miss: practice-oriented lectures, case studies and interactive exchange with experts and users. The conference will introduce you to current trends in data analysis with location intelligence (geomarketing) and new GIS technologies. See and experience our software applications and geomarketing solutions first-hand in a pleasant atmosphere.
Top Speakers - A Tradition at Knowledge Day
Top speakers from the German-speaking geomarketing, GIS and location intelligence industries are a tradition at Knowledge Day. Companies and institutions such as CLAAS, ImmobilienScout 24, INTERSPORT and the Vienna University of Economics and Business have already shared their knowledge and personal experience with geomarketing, data and applications.
If you would like to learn more about WIGeoGIS products and geomarketing, simply contact us and we will be happy to answer all your questions!
Knowledge Day Facts
Renowned geomarketing event for over 20 years
Top speakers from business and organizations
Free attendance (registration binding)
Exclusively for a maximum of 100 participants
Interactive format of the Knowledge Day: GeoSlam, Knowledge Café and Networking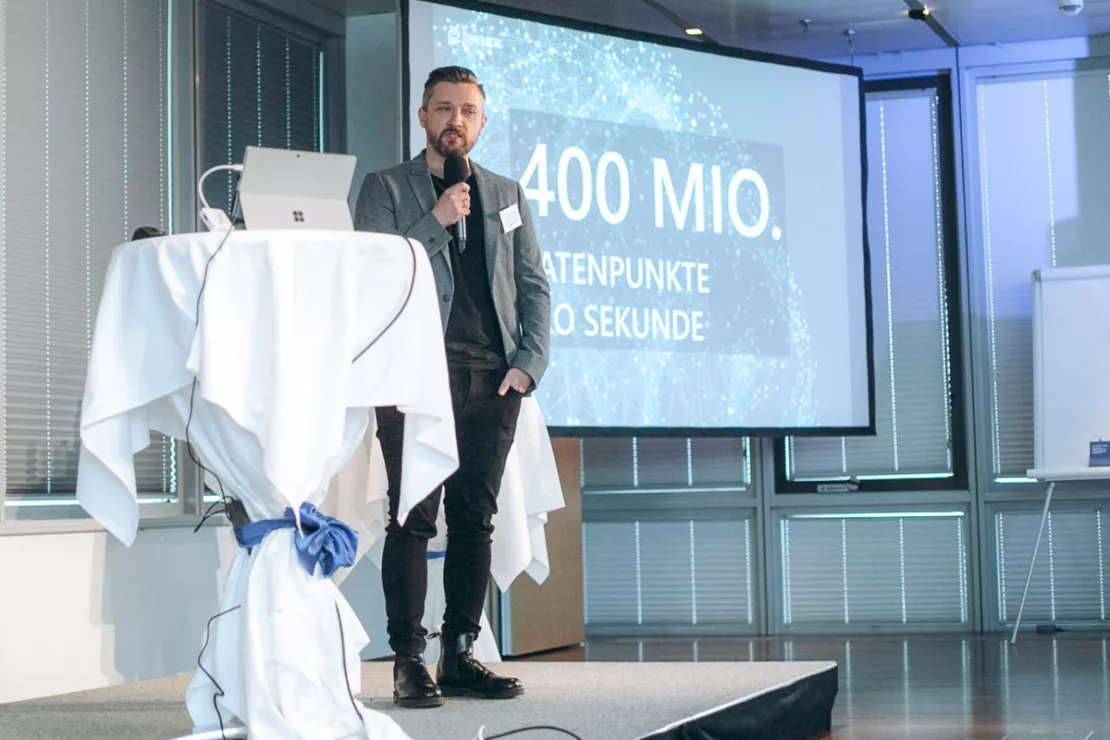 Geo Slam: Geomarketing, Practical Knowledge & Trends in a Nutshell
In the Geo Slam, experts give insights into their work and share their vision for geomarketing. The Geo Slam format is based on the Science Slam format, which aims to explain complex content in an understandable manner and to get to the point in a short amount of time. The Geo Slam takes place in the morning.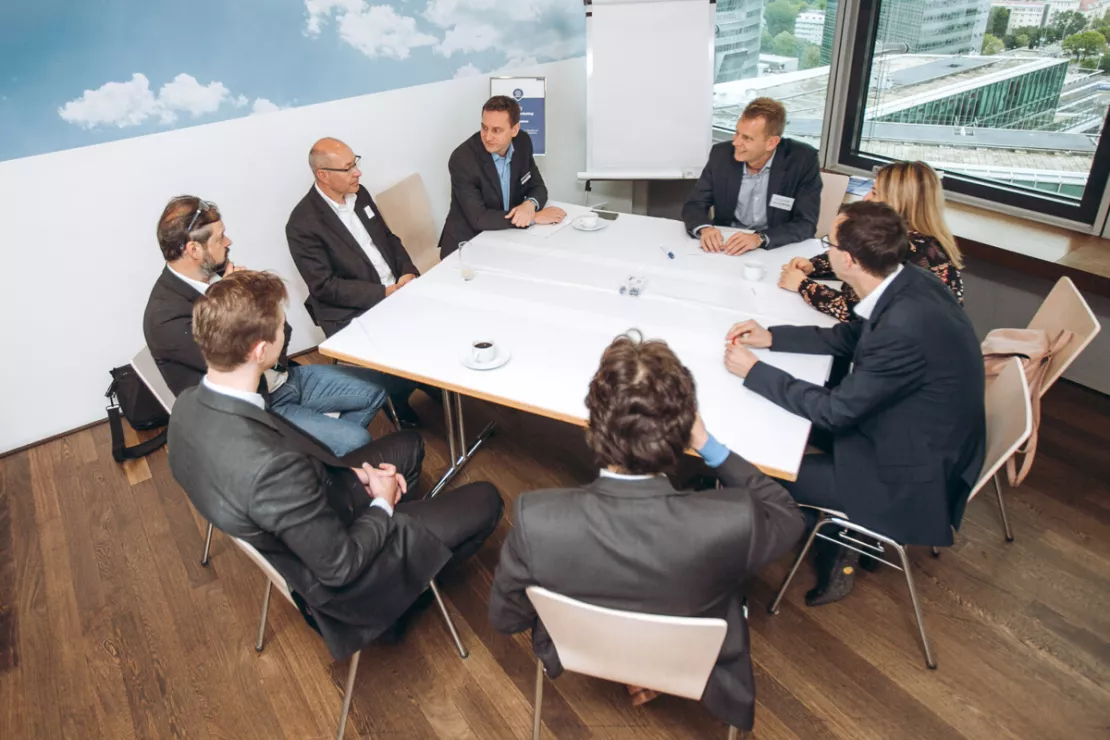 The Knowledge Café: Interactive Workshops
The Knowledge Café is an opportunity for an intensive exchange of knowledge and an ideal opportunity to network. The interactive format in small groups offers 8 workshops that are dedicated to different topics. A keynote speech is the starting point for a lively and intensive discussion that is certain to provide new insights and eye-openers for your everyday practice. During the registration, you can select 2 Knowledge Cafés that you would like to attend.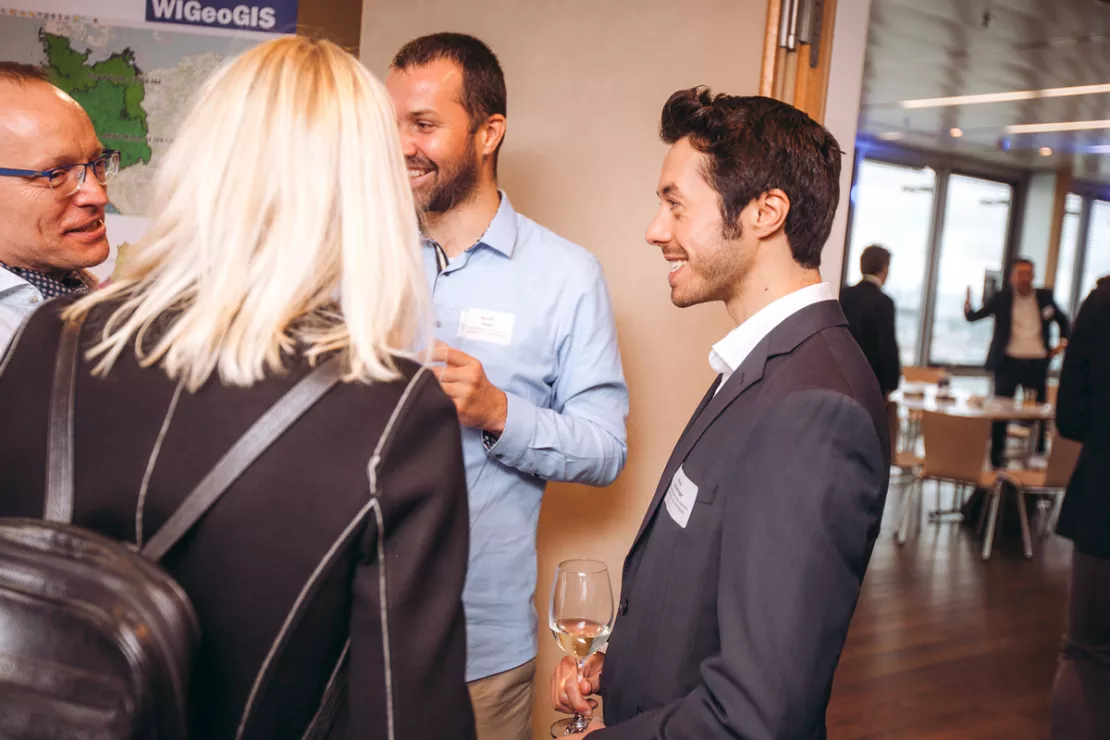 Networking Par Excellence
The geomarketing event offers you plenty of opportunities for networking. The day before Knowledge Day, you can take part in an interesting evening event in which you not only get to know Munich or Vienna better, but also the other participants. On the day of the geomarketing event itself, the shared buffet and lunch break are the ideal opportunity to continue your networking.
Decision-Makers and Users from the Geomarketing and GIS Industries Have Already Been Guests
Data knows no boundaries, and neither does our Knowledge Day! Our renowned geomarketing event regularly brings the German-speaking geomarketing community together in one place. This promotes international contacts and encourages people to broaden their horizons.
This is What Our Visitors Had to Say
"I think it's important to talk to users from other industries and then think about how to adapt their ideas for my own needs. There was even more of that in 2019 thanks to the talks with the Austrians, so the concept has flourished. I missed the city tour the evening before, but I was able to join everyone at the wine tavern. It served as a kind of ice breaker where you could make initial contact, making networking even easier."
René Abicht, Sommer & Goßmann Media-Management GmbH (Aschaffenburg)

"For me it was a very good mix of lectures and exchange in small groups. The Café tables were varied and exciting, because you could talk to other companies and get to know the participants better. I am taking home several business cards as well as specific tips for QGIS applications."
Kerstin Adensamer, Vienna Chamber of Commerce

"Knowledge Day always provides an exciting exchange on actual topics in the geo field. Again today, we have already had a couple of eye-openers. You can also see from other WIGeoGIS customers that you can use WebGIS in a variety of ways for both location planning and area planning. So you really can get some new inspiration here."
Nato Clems, CLAAS KGaA mbH (Harsewinkel)

"I was in Munich last year and will definitely come back again. You get ideas and inputs for your own projects and how to use the GIS system, as well as gaining completely new perspectives. I would have liked more time at the Café tables."
Patrick Gondek, Lensing-Wolff Pressevertriebsgesellschaft mbH (Dortmund)
You don't want to wait until the next Knowledge Day? All right! We are at your disposal online with know-how, free product tests and networking.
Are you looking for an exchange right NOW? No problem. Use our online opportunities for networking, knowledge transfer and free product tests!
Geomarketing Know-how and Knowledge Transfer
We are happy to provide you with geomarketing and GIS know-how online. We offer you the following options to keep up to date on trends and news:
Networking at a distance and still personal? We do it!
Networking and exchange with WIGeoGIS employees and the WIGeoGIS community is possible via XING and LinkedIn.
Connect with WIGeoGIS employees (you can find the names of all of our employees in the overview) via the above social networks. Most of our employees have a profile.
Comment and ask us questions about our company profiles in the social networks (XING, LinkedIn).
Feel free to call our staff directly or write us an email.
You can reach us Monday through Friday from 9:00 a.m. to 6:00 p.m. at +43 1 7151987 0 (company headquarters Austria) and +49 89 321998 0 (company headquarters Germany)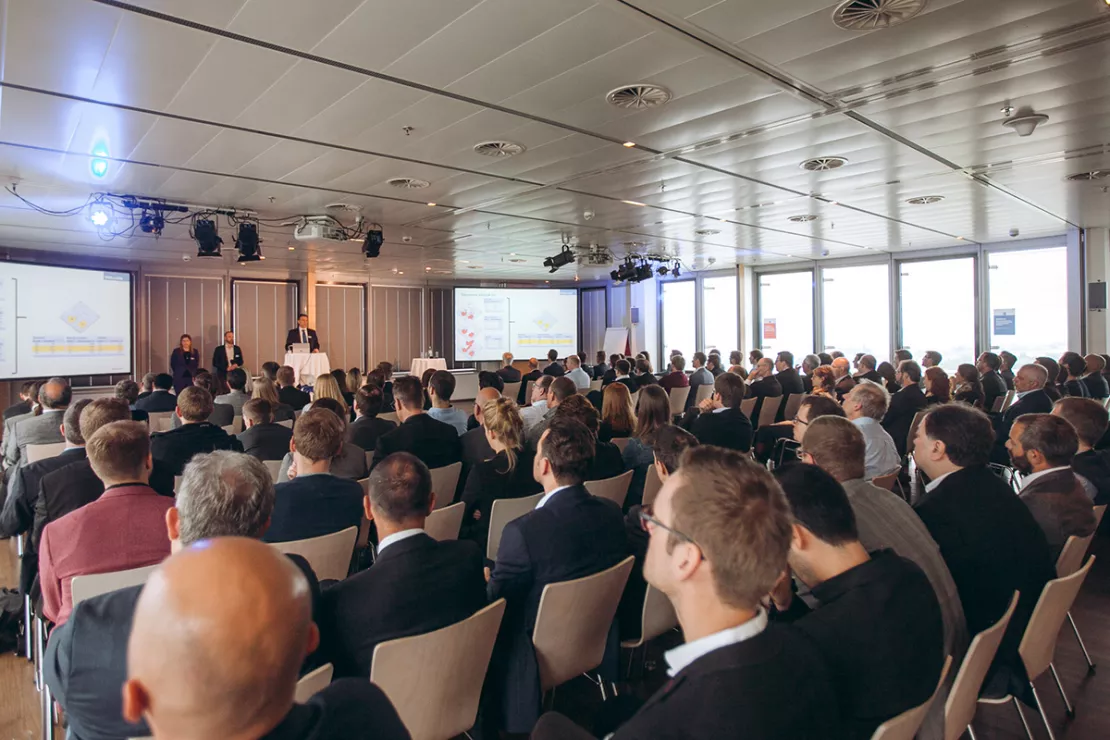 Knowledge Day Vienna 2019
On May 15th, 2019, the Knowledge Day in Vienna took place with a first-rate program. Tools, trends, visions: in our Knowledge Café, visitors chose their personal focus, while in the Geo Slam, four experts presented their vision of the future of geomarketing.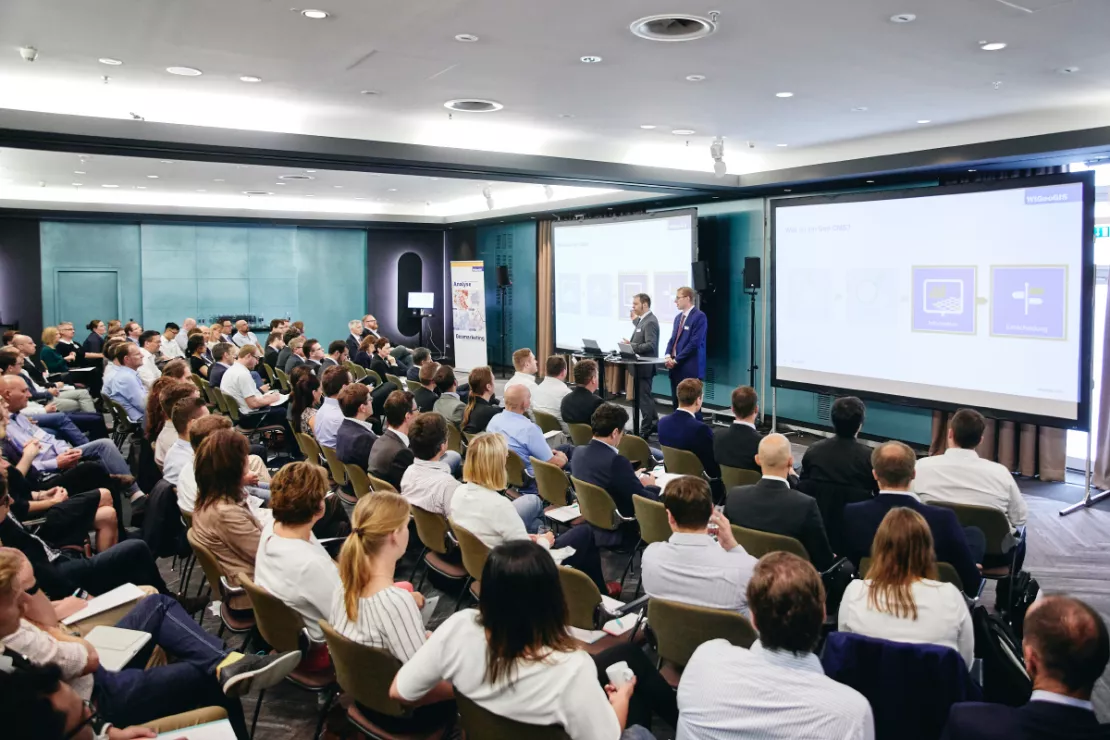 Knowledge Day Munich 2018
More than 100 visitors gathered to learn about current trends and applications in geomarketing on June 7th, 2018 in Munich. Case studies by well-known companies and organizations provided insight into the daily benefits and were met with great interest.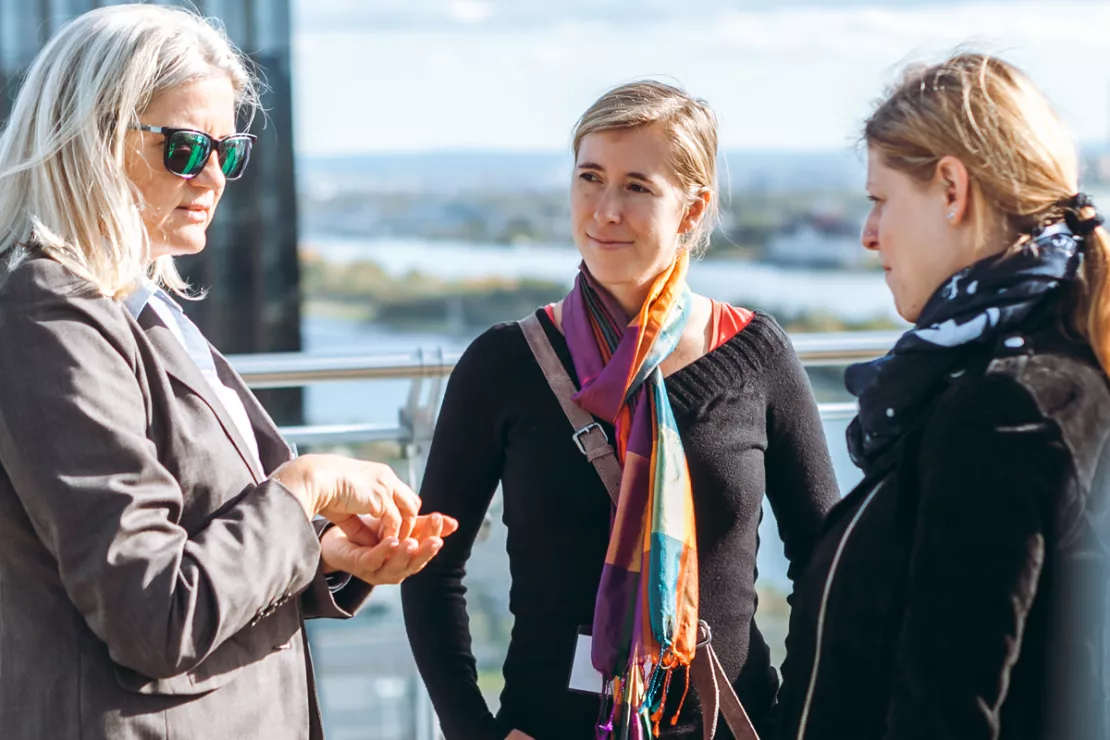 Knowledge Day Vienna 2017
On October 11th, 2017, the Knowledge Day in Vienna took place. The event is an annual fixed point for all interested parties and users of map-based business analytics in Austria.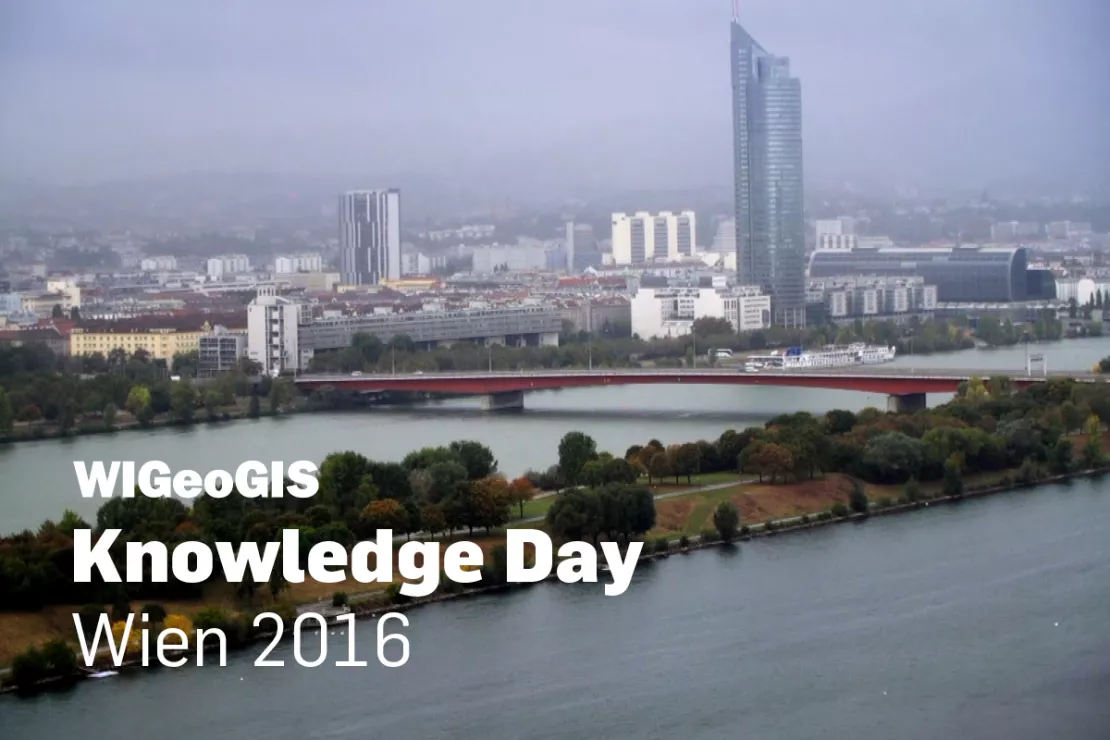 Knowledge Day Vienna 2016 - Video Documentary
Watch the video summary of Knowledge Day 2016 in Vienna and gain insights, for example with geomarketing case studies from the ANWR Group and Rundfunk und Telekom Regulierungs GmbH.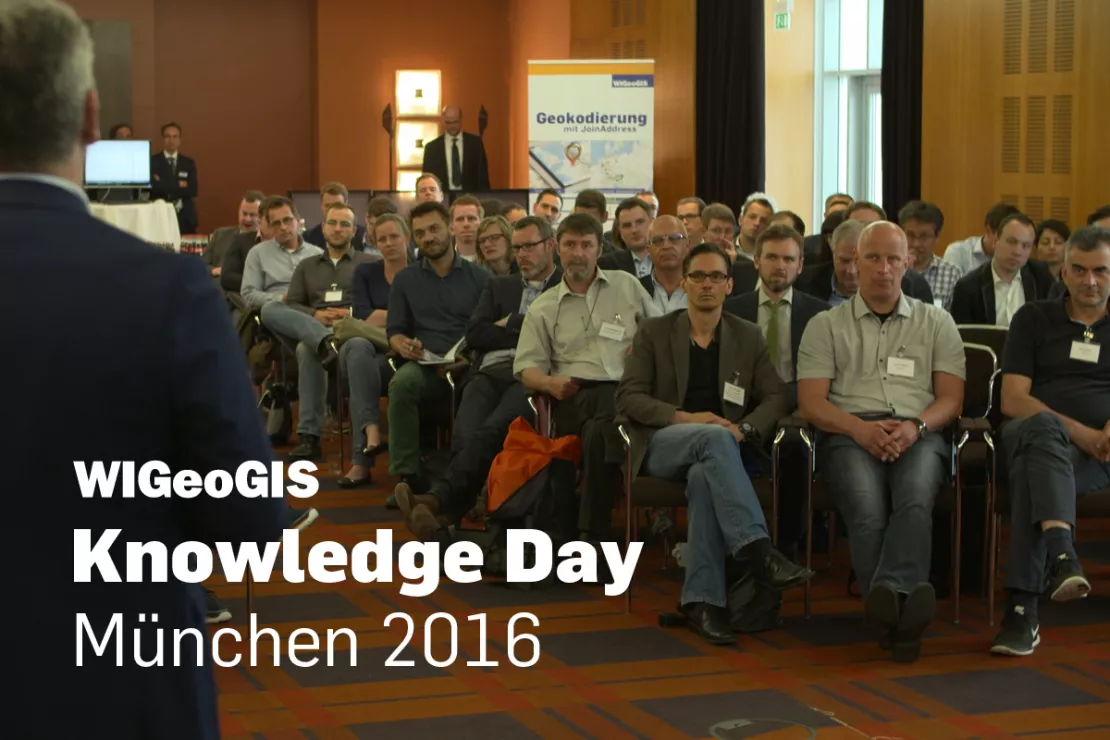 Knowledge Day Munich 2016 - Video Documentary
In 2016, ImmobilienScout24, INTERSPORT, WM Fahrzeugteile Austria and others showed how they use geo and GIS technologies in their companies. You watch a summary of these case studies in the video on Knowledge Day 2016 in Munich.

WIGeoGIS: Request a free initial consultation
FREE initial consultation

Non-binding, without further obligations
By telephone or video call
Do you want to know more about WIGeoGIS products* and consulting? I will gladly support you. Please contact me!
* The products of WIGeoGIS are intended for companies and are not suitable for private use. If you need a one-time market analysis, we will gladly make you a service offer.