Sales development in tobacco wholesale
DanCzek uses Geomarketing
WIGeoGIS supported the tobacco wholesaler DanCzek by using statistical calculation models. The combination of powerful geographical information systems with internal company know-how led to success.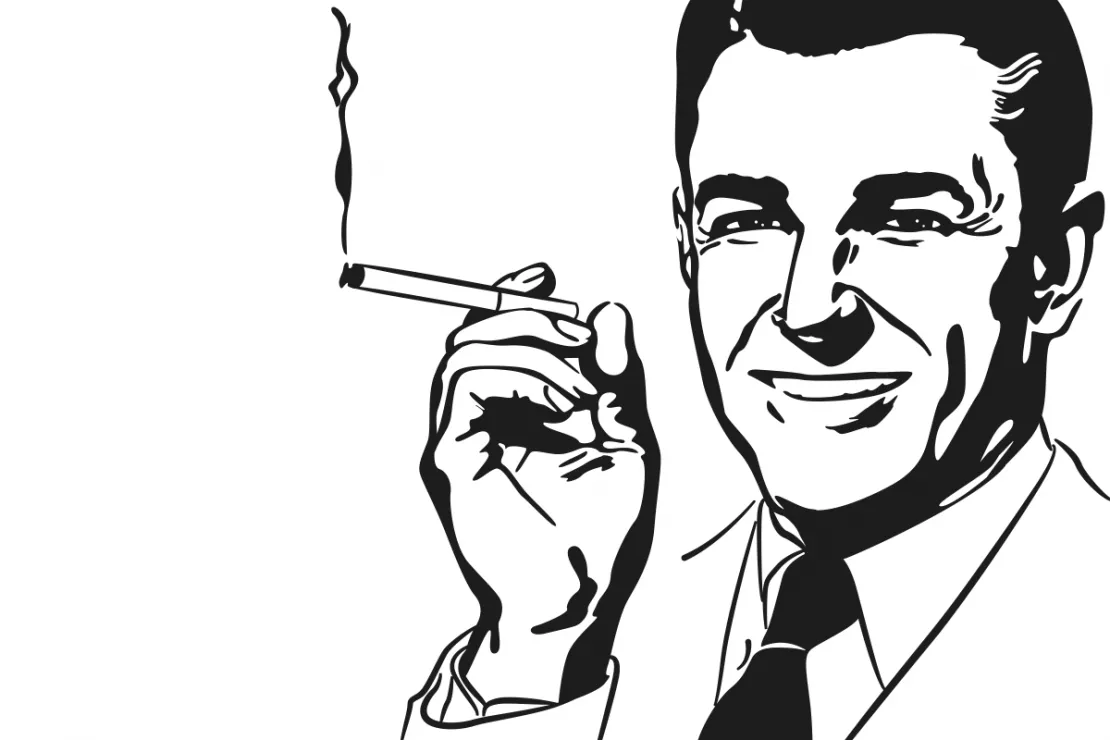 Case Study Overview
Customer: Tobacco wholesaler DanCzek AT GmbH
Application: Sales territory planning, potential analysis
Product: Territory Planning Software WIGeoATP
Goal: Efficient sales structures by optimizing driving routes and a fair distribution of territories
Use: Sales territories and locations in Austria


Identify potential and restructure territories
Eduard Rausch, internationally experienced manager for the tobacco industry and managing director of DanCzek AT GmbH since mid-2012, used geographical information systems for the first time in order to reshape sales.

DanCzek operates in the area of tobacco wholesale and supplies—in accordance with legal regulations in each case—tobacco specialty stores, tobacconists and kiosks, as well as petrol stations, food retail stores and gastronomy in Austria, the Czech Republic, Hungary and Slovakia with its comprehensive selection. This selection includes cigarettes, cigars, cigarillos, fine-cut tobacco and pipe tobacco, as well as non-tobacco products such as lighters, matches, cigarette papers and paper sleeves.

The conceptual formulation of the project was as complex as it was comprehensive: How can I achieve corporate and growth targets in the Austrian market when:

the product range is limited

the sales channels are difficult to change

there exists no possibility for extending the market spatially

the marketing budget is limited

the tobacco economy is continuously restricted through legislative measures, and

the market is influenced by special items—such as the 150% increase of the minimum tobacco tax on cigarillos at the beginning of 2013?

In the case of DanCzek AT, the answer is this: Increase market coverage by further development and optimization of sales and distribution structures. DanCzek called on WIGeoGIS for support in mastering this challenge.
From ascertaining potentials of tobacco specialty stores and tobacco points of sale, to visualizing the existing sales and distribution areas, designing optimized sales and distribution area structures, all the way to route planning and forming optimum selections of tobacconists, the complete process chain for further developing sales and distribution was accompanied by map-based processes and tools from WIGeoGIS.

IST situation and ascertainment of potentials
In a first step, the IST situation was represented on a map in order to be able to judge the point of departure clearly. Moreover, for each tobacco specialty store, the potential of the surrounding area was determined through the use of sociodemographic market data. Mister Rausch explains: "Through these simple steps we evaluate the existing distribution structures on the basis of objective market data."
Following an interim presentation, questions were raised regarding how many sales staff or individual sales areas for supporting tobacconists are optimal, where the best locations for sales staff are, and of course how the new distribution of the tobacco specialty shops and tobacco points of sale into areas and staff need to look.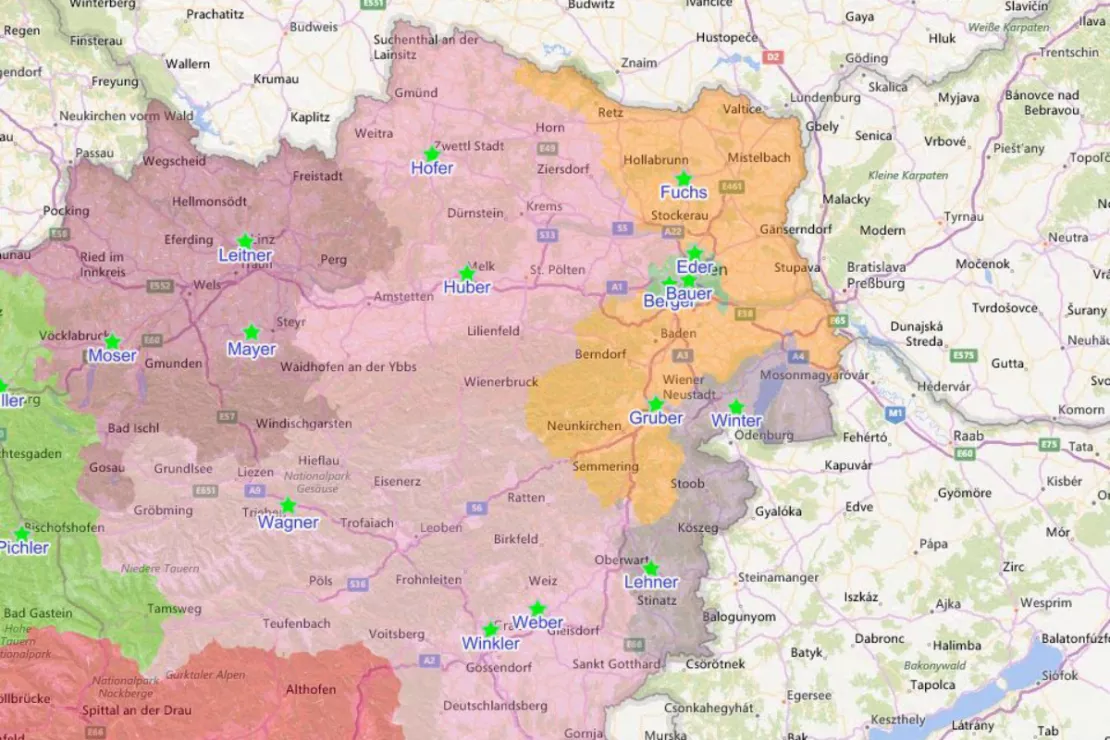 "The results achieved via the statistical procedure have confirmed many of my estimates and presented a well-founded decision basis."
Eduard Rausch, Managing Director of DanCzek AT GmbH
Area restructuring, mechanical yet with good judgment!
The optimum number and locations of additional staff could be determined using the location-allocation procedure. In correlating tobacconists to staff, the model minimizes the travel distances to be covered, which guarantees optimal use of costs and resources.
The software fine-tunes the individual success factors. In the case of area restructuring, the participation of the customer is unavoidable, since the company-internal know-how and experiences regarding the market and market needs, as well as the competencies of the individual staff members, cannot be taken into consideration by any statistical mathematical model. "We were able to adjust the mechanically generated results, since area planning always involves competing factors and the fair distribution of workload and success potential, taking into account logistical factors and travel route optimizations," Rausch said.
Trip planning as a possible expansion
Once the areas have been defined and are regarded as optimal by all parties, the question remains: Which customers need to be visited when and in what order? In addition to the fastest travel times to the customer, the length of stay and the visitation frequency per customer are taken into consideration in trip planning.
"Through the project with WIGeoGIS, we were able to further develop our sales and distribution structures optimally in order to operate even more flexibly in the market. An additional benefit of the analyses also consisted in the fact that the results can be imported into existing IT structures. Digital maps are thus outstandingly suited as a planning tool in management, whereby commonsense in combination with company-internal knowledge must naturally also be present. In weekly discussions with the WIGeoGIS team, we have actively accompanied the analysis," Rausch reported.
Sales territory planning - further case studies and information
Software for Territory Planning: Request a FREE Live Demo!
FREE Live-Demo* of WIGeoATP
Non-binding, without further obligations
Online presentation via video call
Do you want to plan your territories optimally? I will be glad to support you.

* The products of WIGeoGIS are intended for companies and are not suitable for private use. If you need a one-time market analysis, we will gladly make you a service offer.