GIS-based expansion planning at dm-drogerie markt
To be able to exhaust all possibilities optimally, dm has dealt with geographical information systems for over ten years.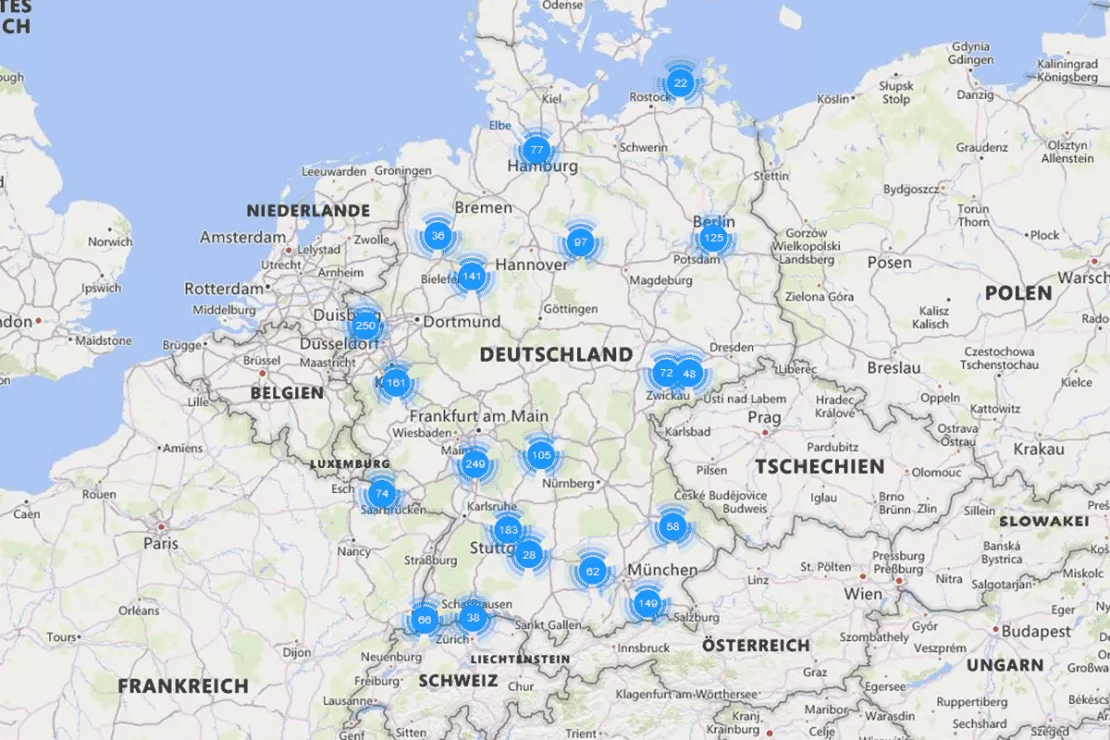 Case Study Overview
Customer: dm-drogerie markt

Application: Location analysis, sales territory planning, media planning
Product: Geocoder JoinAddress, Market Data
Goal: Optimal business development, GIS analyses for better decision making
Use: Ressort Expansion
GIS-based expansion planning at dm-drogerie markt
Location decisions are among the most important and long-term tasks in the development of a commercial enterprise.
With the aid of geomarketing, such decisions can be made on a solid foundation.

For qualified location planning, dm-drogerie markt with over 1200 stores in Germany and almost 2500 stores in central and southeast Europe, one of Europe's largest pharmacies has used a geographical information system already since the beginning of 2001 and is thereby a GIS pioneer in Germany's retail landscape.
"Altogether, we see potential for up to 2000 dm stores in Germany," Markus Trojansky, who as CEO is responsible for the area of expansion, said. To be able to exhaust all possibilities optimally, dm has dealt with geographical information systems for over ten years. dm's requirements have grown constantly, so that the first GIS system was superseded by WIGeoGIS's geographical analysis tool after several years of use. Even more possibilities for dealing with, analysing and representing cartographically questions from all kinds of industry sectors arose from the flexibility of the new system.
Possible effects on existing dm stores are also taken into consideration. On this note, company-relevant data were linked to the market and potentials data. With the GIS system, all relevant data can be accessed at the touch of a button. Formerly, the canvassers had to take the trouble to procure this data personally via telephone inquiry from city halls and public agencies, for instance. For dm, location decisions have thereby become not only faster, above all they have also become more transparent and safer.
With the aid of the ModelBuilder, a graphical user interface within the toolbox, the team of experts at dm automates the operational procedures involving the generation of analyses. The error rate is minimised, as the subprocesses are performed in a standardised manner. Further advantages are time savings and traceability.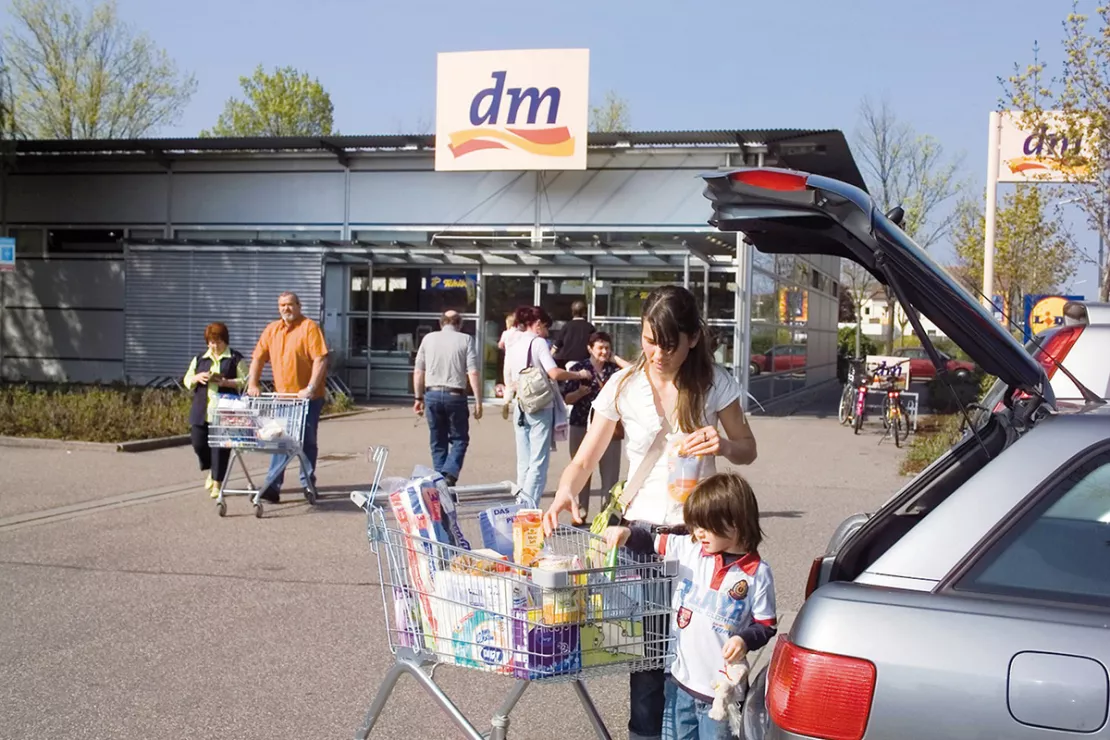 It is precisely in a growing company that it is important to keep an eye on productivity and to check processes and operational procedures over and over again, as well as to scrutinise them. In generating new or complex geomarketing questions, the WIGeoGIS team assists competently and quickly, in generating new models, for instance. JoinAddress, the solution for localising addresses developed by WIGeoGIS, is also a central component of geomarketing at dm-drogerie markt, since the establishment of the spatial reference and representation on the map are only possible via geocoding.
With the aid of JoinAddress, individual addresses can be searched and new objects registered or localised, for instance. In addition to dealing with location planning questions, analyses and visualisations from many other divisions at dm-drogerie markt are accessed with the GIS system, including in distribution area planning or the establishment and optimisation of advertising distribution areas.
Numerous companies rely on WIGeoGIS - further case studies
Geocoding: Schedule a free consultation!
FREE initial consultation on geocoding
Non-binding, without further obligations
By telephone or video call
Do you want to geocode your addresses? I will gladly support you. Please contact me!