News from Geocoder JoinAddress
More Precise Data, More Functions
JoinAddress stands out with its ease of use, high data quality and intelligent details. With a few well-thought-out improvments, more in-house coordinates and a web interface for the local version, it now works even faster and more precisely.


Call us:
DE: +49 89 321998 0
AT: +43 1 7151987 0


Send us your question, comments or feedback
JoinAddress – State-of-the-Art Geocoding
Geocoding is nothing more than assigning an X and Y coordinate to an address. This will display your company data such as customers, branch locations, competitors, etc. as points on a map. This is the basis for geomarketing and spatial anaylsis.

JoinAddress Does It All
With the geocoder JoinAddress we make everything as easy as possible for you, but do not forget the important details: The software searches for the right coordinates within a reference database consisting of only the best available geodata. JoinAddress "understands" country-specific and language-specific features and also recognizes addresses even if a typo has slipped in. A color coding system lets you immediately see how precisely your data was located and helps make manual editing easier. The geocoding results can be saved locally as a file or you can use an interface (geocoding API) to link the application directly to your CRM system. This allows the process to be completely automated.

What's New?
In the current release, JoinAddress comes with a number of practical improvments that further simplify your work and provide even more accurate results.

30 Countries GPS-accurate
WIGeoGIS constantly searches for the best available reference data. Today, we can offer you exact locations in 30 countries, meaning the location of a point is based on exact GPS coordinates.

Simplified Country Key
Previously, your source data had to include the country code (ISO-3 Code). Now, you just have to specify the country once during the upload, provided all the addresses are in one country. A country code is only required for international data records.

Upload Report - Quality Assurance of the Output Data
The application analyzes your source data for gaps and weaknesses (e.g. missing ISO-3 code, blank lines) and creates a report.

Improved Manual Editing
Direct access to the source data record from within the application: You will not only see the address parameters such as the street and house number, but also the customer name, customer number etc. That makes your job easier.

File Geodatabase
You can now download the geocoding result as a file geodatabase. This makes using the data in GIS software like QGIS even easier.

Large Address Files
For extensive address lists, the maximum possible file size has been increased to 15MB.
For Local Users: New Intuitive User Interface
Everyone who uses JoinAddress locally will now receive a new, browser-based user interface in addition to the previous Windows client.
In addition to a more intuitive, modern user interface, the package now offers two new features:
Results control: Immediately after geocoding, display the result on the digital map
Source data can now also be uploaded as .xls and .txt files



Geocoding is Simply Fun
"I am glad that our geocoder has become a bit more perfect again. With JoinAddress we offer you a very user-friendly software. Technical knowledge is not necessary - geocoding is simply fun!" Renate Dumberger, Key Account Manager WIGeoGIS

Or contact us directly!
"I look forward to answering any questions you may have!"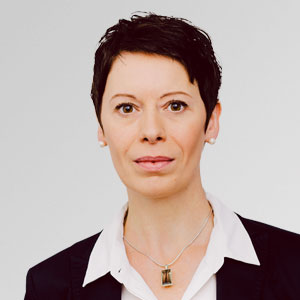 Renate DUMBERGER
Key Account Manager