Call us:
DE: +49 89 321998 0
AT: +43 1 7151987 0


Send us your question, comments or feedback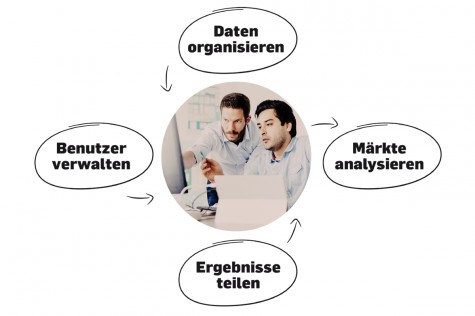 WIGeoWeb Studio Makes WebGIS Administration Easy
The Studio module provides WIGeoWeb with an interactive administration interface for the following areas:
User management
Configuration of functions and display of geodata
Individual data and map layout with the Style Manager

WIGeoStudio: The Interactive Administration Interface for WIGeoWeb
The WIGeoWeb Studio module makes administration of WIGeoWeb extremely simple. User management, the configuration of functions for individual data layers and the display of geodata are all controlled with the convenient and intuitive user interface. The WebGIS Administrator is thus given a tool with which they can quickly respond to new requirements and rapidly implement the necessary changes.



Easily Manage Users and Geodata
User management: Enter new users and assign new roles
The user management allows the WebGIS manager to add new WIGeoWeb users and assign them customized roles and privileges with just a few clicks of the mouse.The newly created users are then automatically sent an email inviting them to start using the WIGeoWeb platform.

Manage Geodata Quickly and Optimally
The layer configuration allows the WebGIS specialist to control the content and display of the geodata in WIGeoWeb. This includes the display of geodata, the structure and content of the spreadsheets, the functions of the filtering, classification and labeling and the assignment of geodata to user privileges. All the language-specific labels used in the WIGeoWeb interface are defined according to your requirements. The "drag and drop" function allows you to easily change the order of the geodata layers and assign layer groups in the final application.
The layer configuration controls how the available layers are displayed in WIGeoWeb. The Studio module allows you to directly control exactly which columns the user can view in the spreadsheet. The available filtering options for the individual attributes of the spreadsheets can also be edited just like the labeling options. You can create, edit and remove the different classifications for displaying all the available values for your market, geo and company data.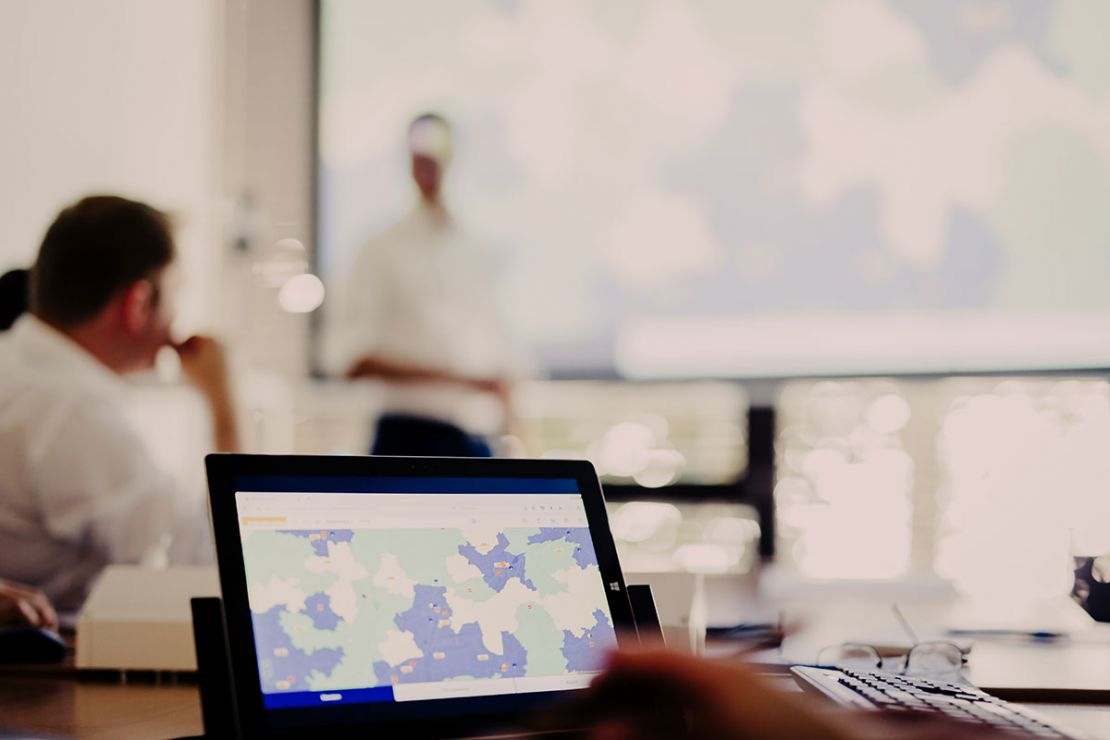 Data and Map Layout: Flexible and Modern with the New Style-Manager
The third area of the WIGeoWeb Studio module includes the Style-Manager.
It allows you to create and edit individual styles for every type of geodata such as points, lines and polygons. The defined styles (color schemes, symbols etc.) are used for the display of geodata or the classification of different attributes. The Studio module enables companies to very easily and flexibly adapt WIGeoWeb to their individual needs.



Your direct route to us
Yes, I am interested in your products and services. Please send me more information or contact me.