Quick Search: The Address Search Module
The Easiest Solution for Integration into Your Software
QuickSearch is a module for searching and checking addresses. It can be integrated into any software application quickly and easily and works online on smartphones, tablets and PCs.


Call us:
DE: +49 89 321998 0
AT: +43 1 7151987 0


Send us your question, comments or feedback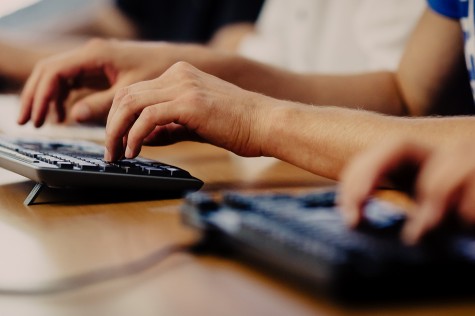 Who Needs QuickSearch?
Companies that want to use an intelligent address search in their web applications behind a firewall
Companies that need a uniform address search in all their web solutions
IT service providers that want to integrate modern address searches into their web solutions

What are the Advantages of QuickSearch for Businesses?
In-house installation or use as a web service
Local data management upon request
Up-to-date reference addresses for Europe and North America and other countries
Saving of the results in your database as needed
Data enhancement: Assigning further spatial attributes in addition to the coordinates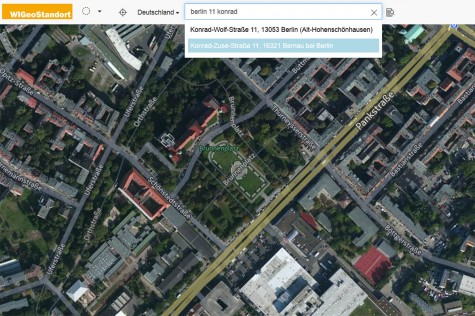 Search the Way You Like
Zip code first, or maybe start with the city name, or the street name or maybe even the street address?
When using QuickSearch, simply enter the address you are looking for however it comes to mind. Do you want a uniform address search for your business based on a complete address database? As an IT service provider, are you looking for a modern address search? Then QuickSearch is the right solution.

Autocomplete
You simply type the address in a single field and do not have to worry about following any particular sequence. The module will automatically suggest addresses and places based on what you enter. QuickSearch works just like Google search. The important difference is that you can install QuickSearch on your own IT infrastructure.
Export coordinates and reverse geocoding (inverse geocoding)
In addition to the correct spelling, QuickSearch also provides the coordinates so that the addresses can be displayed on a map. The results can be saved in a database for further processing. If you enter geo-coordinates into the module, it will provide you with the associated addresses.
The http(s) protocol is used to communicate with QuickSearch. This makes it very easy to integrate into any web application.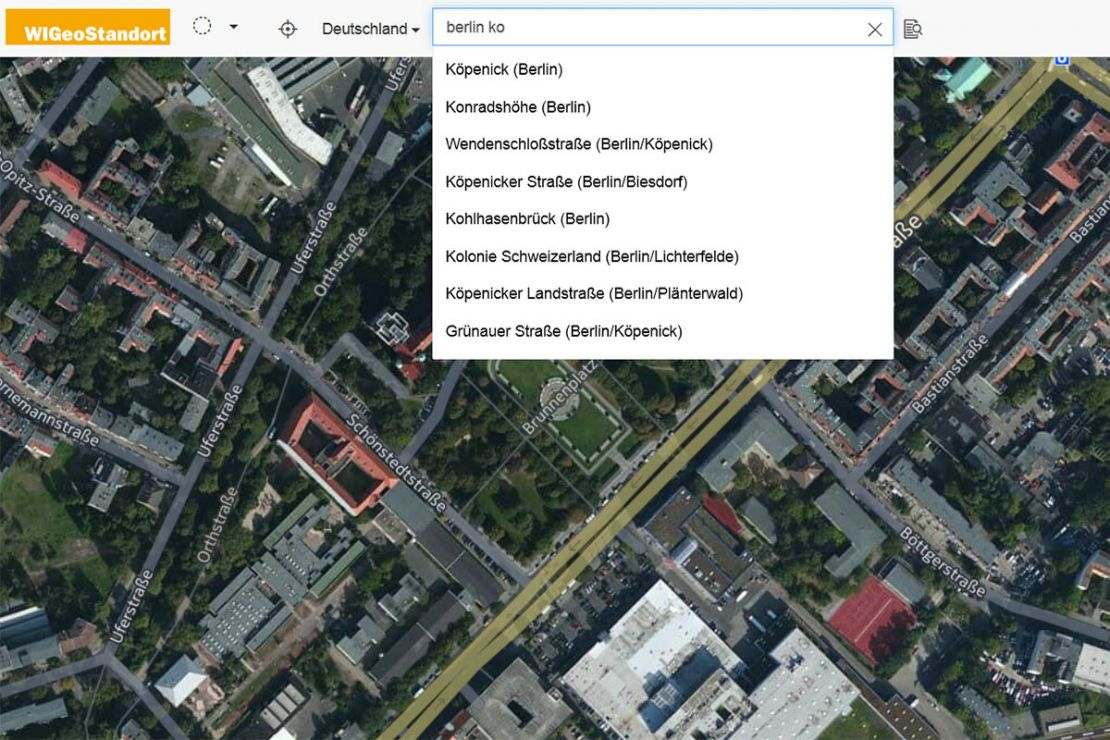 Comprehensive, Up-to-date Address Data for Europe
Address data is available for all European countries based on services from TomTom and HERE. WIGeoGIS optimizes the structure and content for the address search and in a further step integrates the data in the search database. QuickSearch is thus generally able to provide exact WGS 84 coordinates for street addresses.

High-Performance and Scalable Address Search Module
With QuickSearch, WIGeoGIS has developed a high-performance and scalable address search module based on up-to-date web and database technology. It was particularly important during the development to ensure that different data sources could be integrated and that it could be adapted for the specific requirements of the customer.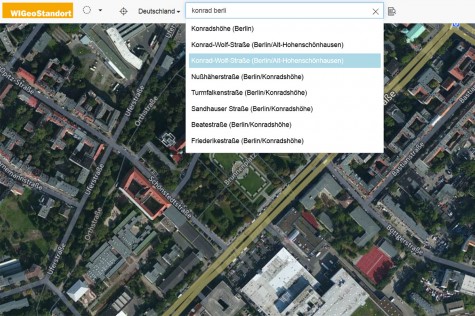 Efficient Data Acquisition
While typing their search, the user is provided with accurate mailing addresses that can simply be selected. Afterwards, the accurate mailing addresses are saved in your databases and are assigned the correct XY coordinates.
By making the address acquisition the same for the different channels of your business (online, telephone, intranet, etc.), you can reduce errors and costs.



Ask the expert!
"QuickSearch provides up-to-date address data, quality coordinates and a simple address search. Contact me for more information."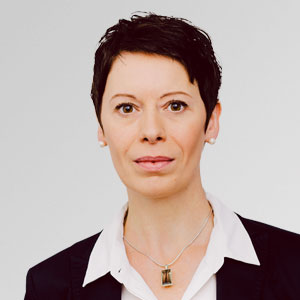 Renate DUMBERGER
Key Account Manager