Sales Optimization by Geomarketing from pharmaceutical companies
To increase sales and improve sales activities is ongoing issue for sales and regional managers
Sales area planning and field staff controlling with geomarketing in pharmaceutical companies
Pharmaceutical companies face unique challenges because the way to the customer is not direct. A doctor or pharmacist has the direct contact. Therefore, it is extremely important for pharmaceutical companies to identify doctors and pharmacies with the highest turnover potential. The present article is intended to show the benefit of geomarketing applications for the distribution of pharmaceutical companies.
From experience, companies need to plan their sales territories anew every year or two. Very frequently, sales territory planning is based exclusively on existing customers. However, it makes more sense to incorporate factors such as potential customers, field staff workload and optimum travel routes into planning as well. Pharmaceutical companies can thereby achieve an optimum number of sales visits and new customer acquisition of their field staff. Customized geomarketing software takes all relevant factors into consideration, such as potentials, workload and optimum travel routes, in the calculation of sales territory and route planning. Geomarketing software thereby makes it possible for pharmaceutical companies to segment sales territories optimally and fairly. The result is time and cost savings, since through optimized travel routes the field staff can spend as much time as possible with doctors and pharmacies.
Tuning sales pitches to patient potentials through geomarketing
The success of sales pitches always depends on whether their contents match the interests and needs of the target audience. Pharmaceutical companies therefore direct sales pitches to the season (hay fever season) or events (flu epidemic), for example. The chance of sales pitch's success thereby also involves taking demographic and socioeconomic data of the doctors' and pharmacies' surroundings into consideration, since the environment gives valuable evidence of the potential clientele of the doctors and pharmacies that the pharmaceutical consultant visits. Geomarketing software analyzes the doctor and pharmacy surroundings according to demographic data. Pharmaceutical companies can draw inferences on patients, potential disease patterns and self-medicating behaviors from the results of the analyses. With this knowledge, the pharmaceutical consultant can advertise the suitable products and conduct more targeted sales pitches. These analyses are also possible shortly prior to the sales pitch directly on-site. Mobile GIS solutions for tablet PCs and smartphones are thereby a particularly comfortable possibility for field staff.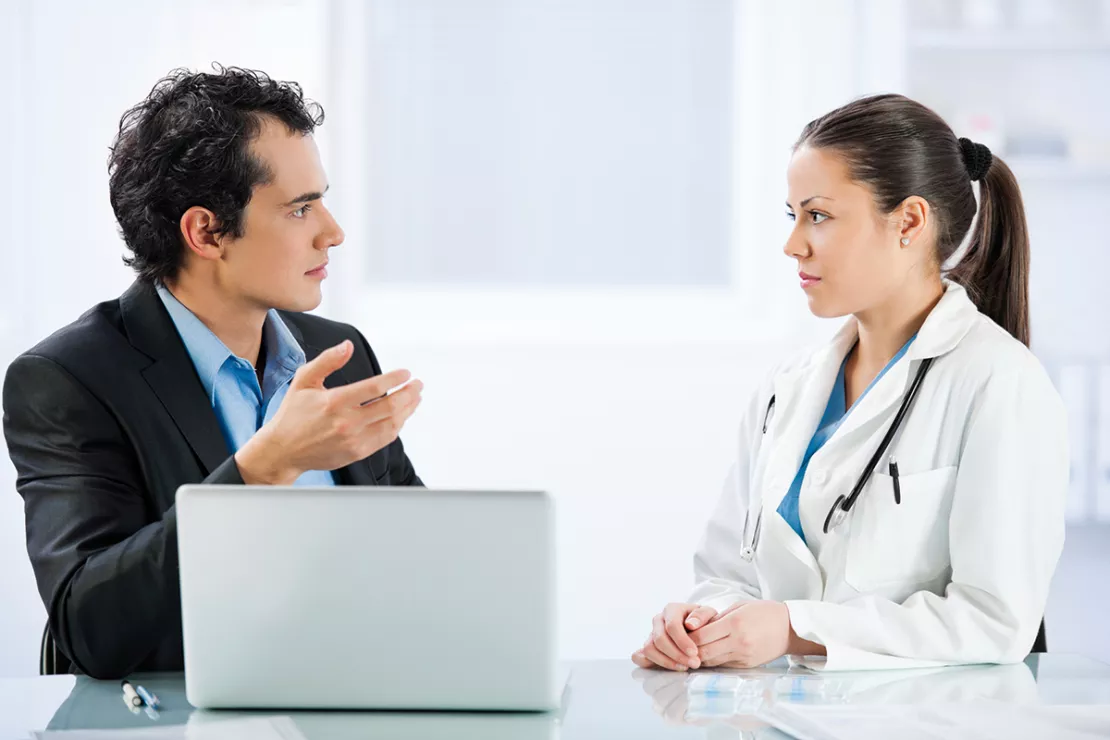 Performance monitoring of field staff visits through geomarketing
To be able to understand the effectiveness of sales pitches, pharmaceutical companies need to know the extent to which the advertised products are actually prescribed. Geomarketing and a combination of market and address data, as well as a corresponding geographical information system (GIS), make it possible to compare and contrast realized and potential outlets with one another. In this manner, pharmaceutical companies can analyze and understand the success of measures and sales pitches in a differentiated and individual manner. What is important is that the GIS exclusively uses demographic data and no prescription data or personalized patient data for the analysis.
Monitoring and controlling of sales activities of pharmaceutical companies through geomarketing
Close-meshed performance reviews and monitoring are part of the everyday life of sales departments. The field staff themselves and the management require as up-to-date information as possible, such as:

Development of a company's sales figures according to areas (employees), products, customers
Competitive analysis
Number of customer visits
Length of the sales pitch
Travel times
Custom geomarketing software represents all customary key performance indicators in monitoring and controlling on maps. The software colors the corresponding areas on the map according to the results of the analysis—in traffic light colors, for example. This color code acts as an early warning system, since with the aid of the colors (red, yellow, green), it is clear at a glance where there is need for action, where performance is mediocre and where it is doing well. Regular monitoring and controlling thereby becomes simpler, more intuitive and faster. Sales departments can thereby react more quickly.

Sales Optimization from pharmaceutical companies: Request a free initial consultation
FREE initial consultation on sales optimization from pharmaceutical companies
Non-binding, without further obligations
By telephone or video call
Are you interested in the advantages of sales optimization from pharmaceutical companies? I will gladly support you. Please contact me!